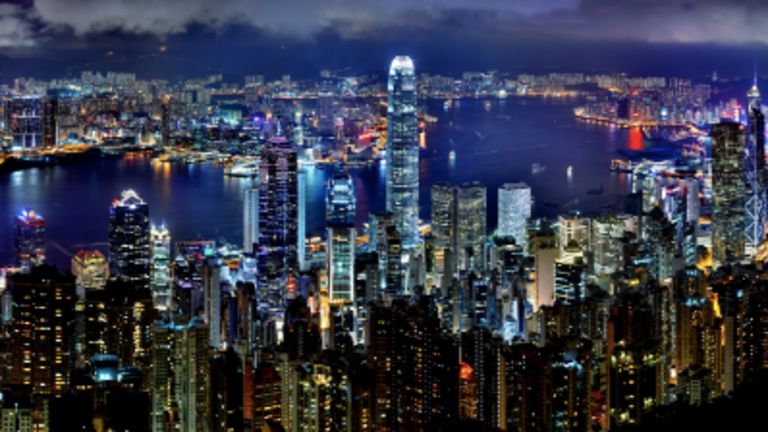 Opening Bell: 5.28.20
The Dow rises with unemployment claims because people don't have a choice, apparently; KKR and Blackstone healthcare companies on life support; Silver Lake is expensively trolling Dan Loeb; and more!
The Dow Is Set for a Higher Open — and 2.1 Million Jobless Claims Can't Change That [Barron's]
2.123 million Americans filed for unemployment insurance last week, missing forecasts for 2 million, but down from 2.438 million the week before. Continuing claims hit 21.05 million.
The lack of reaction from the stocks suggests that the jobless claims numbers continue be a nonevent for the stock market as long as they remain within the ballpark of expectations.
Wall Street frets as 'unloved' stock rally powers on [Reuters via Yahoo! Finance]
"Right now, there is just too much stimulus still being implemented, and the promise of more. That is making a lot of the institutional investors hesitate to short the market, even though they are skeptical that it can still run higher," said Edward Moya, senior market analyst at OANDA….
"With fundamentals continuing to look weak ... the risk is getting forced into chasing a reflexive bubble in a late-stage bear-market rally," analysts at the bank wrote.
China's Cash Cow—How Hong Kong Bankrolls the Mainland [WSJ]
A U.S. decision that Hong Kong's autonomy has been curtailed raises questions about how Washington will treat the city in the future, and about its standing as a global financial hub…. Hong Kong remains a key financial gateway between mainland China, which maintains strict capital controls, and the wider world. For example, much of the foreign direct investment flowing into and out of China is routed through Hong Kong.
Extradition of Huawei Executive Clears a Major Legal Hurdle in Canada [NYT]
Chinese state media this week signaled there could be a backlash if the ruling did not go in Ms. Meng's favor. Global Times, a state-owned tabloid with a nationalist bent, warned of "resentment" in China should the judge make a decision that "panders to the Trump administration…."
In her decision, Heather Holmes, associate chief justice of the British Columbia Supreme Court, found that prosecutors had cleared a fundamental hurdle for Ms. Meng's extradition under Canadian law — demonstrating that the conduct she is accused of in the United States, if proved, also constitutes a crime in Canada…. "Lying to a bank in order to get banking services that creates a risk of economic prejudice is fraud," said Robert Frater, Canada's chief general counsel for the Department of Justice, arguing the United States' case in court earlier this year.
Ill-Timed Health-Care Buyouts Bruise KKR and Blackstone [WSJ]
The companies have faced a litany of problems, including bruising contract battles with insurance company UnitedHealth Group Inc. and a costly lobbying fight in Washington over legislation to curb what are known as surprise medical bills, which arise when patients are treated at hospitals in their insurance networks by out-of-network doctors…. "The lights on the dashboard should have been blinking red for anyone who came within a thousand feet of these companies," said Zack Cooper, a Yale University health economist whose research on surprise billing prompted Congress to examine the issue. "I wouldn't invest in a company whose entire business model would go away because of a single rule change."
Silver Lake buys stake in Daniel Loeb's blank check company to push through Global Blue deal [FN]
In a 23 May letter to Far Point's board, Silver Lake disclosed that it is well on its way to securing the majority it needs to complete the deal. The technology-focused private equity firm has invested roughly $100m in equity that it used to buy 12% of Far Point Acquisition, a securities filing said.
Outside of Third Point — Loeb's hedge fund — Silver Lake is now the largest shareholder of Far Point…. The sweeteners come just weeks since Far Point's board changed its mind about the Global Blue acquisition and recommended that its shareholders vote against the deal.
Italy-bound flight returns to Germany due to closed airport [UPI]
The plane entered Sardinian airspace before the crew was informed by an air traffic controller that the airport was closed to commercial traffic…. Olbia Airport was ordered reopened by the Italian Ministry of Infrastructure and Transportation on May 17, but the decision was overruled by a regional authority on the same day. The airport is currently scheduled to remain closed until June 2.