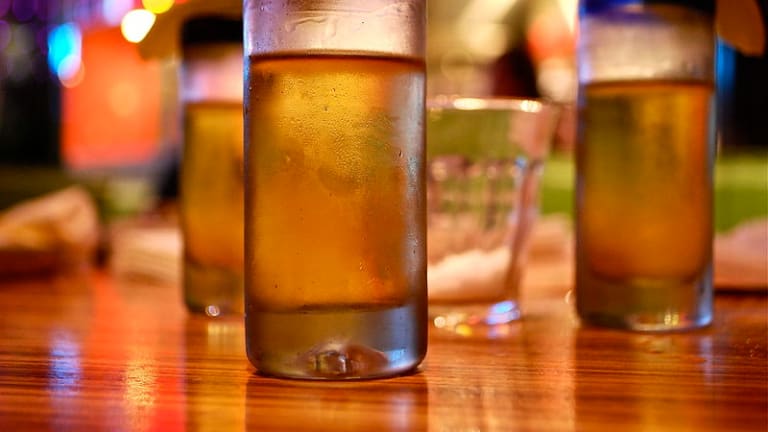 Opening Bell 5.5.20
Stocks and oil rise; stock exchanges do something right; best ideas don't mean best performance; when is Cinco de Mayo; and more!
Stocks Climb as Some U.S. States Ease Lockdowns [WSJ]
The Dow Jones Industrial Average rose 285 points, or 1.2%, shortly after the opening bell. The S&P 500 added 1.3% and the Nasdaq Composite advanced 1.4%.... California detailed initial steps to ease restrictions that have been in place for weeks to try to stop the spread of the coronavirus pandemic…. Other states including Florida also began allowing businesses to reopen or laid out plans to do so.
The moves give "investors more confidence that we're at the worst point in the downturn and that things should start to improve," said Lee Hardman, currency analyst at MUFG Bank.
BNP Paribas Warns on Profit After $1.2 Billion Virus Hit [Bloomberg Quint]
The French lender said net income this year could be 15% to 20% lower than in 2019 because of the impact of the lockdown measures, according to a statement on Tuesday. While first-quarter profit and revenue met analyst estimates, the bank took more than $1 billion in charges and writedowns, including 502 million euros ($547 million) for future bad credit….
Equities income was wiped out after complex products backfired as markets went into a tailspin.

Post-Flash Crash Fixes Bolstered Markets During Coronavirus [Bloomberg]
No stock exchange suffered an outage in March, despite record trading volume of nearly 16 billion shares a day that month. Rarely used circuit breakers halted the entire stock market four times—pauses some investors criticized as unnecessary—but trading resumed smoothly afterward. And a key data feed run by the New York Stock Exchange, criticized in 2010 for being slow to broadcast stock prices during the flash crash, didn't experience delays during the selloff, its performance metrics show…. "Amidst high volumes and volatility, the post-flash crash upgrades to the trading infrastructure seem to have worked," said Tyler Gellasch, executive director of Healthy Markets Association, an investor group.
Victoria's Secret Sale to Private Equity Firm Falls Apart [NYT]
"Our board believes that it is in the best interests of the company, our stockholders and our associates to focus our efforts entirely on navigating this environment to address those challenges and positioning our brands for success rather than engaging in costly and distracting litigation to force a partnership with Sycamore," Ms. Nash said.
New study finds no evidence of outperformance by hedge fund 'best ideas' [HedgeWeek]
The report reveals new scientific and academic evidence of true stock picking skill across the spectrum of hedge fund managers, but no systematic outperformance of Best Ideas versus other portfolio positions held by hedge fund managers, across all size funds, and over all time periods…. "While hedge funds can rightly boast of stock picking skill, the notion that 'Best Ideas' show any statistical outperformance against the rest of their portfolios was simply not supported by our findings."
Hedge Fund Stock Exposure Is the Highest in at Least Three Years [Bloomberg]
U.S. long-short funds have assumed a more risk-on posture amid the $4.6 trillion trough-to-peak rally across some of the industries most exposed to the coronavirus fallout, according to Credit Suisse Group AG…. Overall, gross exposures -- long plus short positions -- remain relatively low across hedge funds, especially among quantitative firms that deleveraged by the most on record during the March sell-off.
German court says the European Central Bank now needs to prove its bond buying is needed [CNBC]
"The ECB fails to conduct the necessary balancing of the monetary policy objective against the economic policy effects arising from the program. Therefore, the decisions at issue...exceed the monetary policy mandate of the ECB," the court said Tuesday in a statement…. The German court asked the Bundesbank, Germany's central bank, to stop buying government bonds under the ECB's stimulus program in the next three months.
The only way to avoid this is if the ECB proves that these Bundesbank's purchases are needed, according to the court's ruling.
U.S. oil surges 10% to highest price in nearly 3 weeks as traders bet on demand pickup as lockdowns ease [MarketWatch]
"The existing problems did not magically get resolved, the storage constraint is still there, but a couple of weeks away, so we will see its effect on prices soon, as the market will get tight," wrote Magnus Nysveen, head of analysis at Rystad Energy, in a Tuesday research note…. "The market is still vulnerable but now one thing is clear, the demand bottom is behind us, and this is manifesting in oil prices which are on the rise," wrote Nysveen.
These are, we kid you not, actual questions people Google about Cinco de Mayo [CNN]
When is Cinco de Mayo? What is Cinco de Mayo in Spanish? When is Cinco de Mayor celebrated in Mexico? Is Cinco de Mayo racist? Is Cinco de Mayo about mayonnaise?