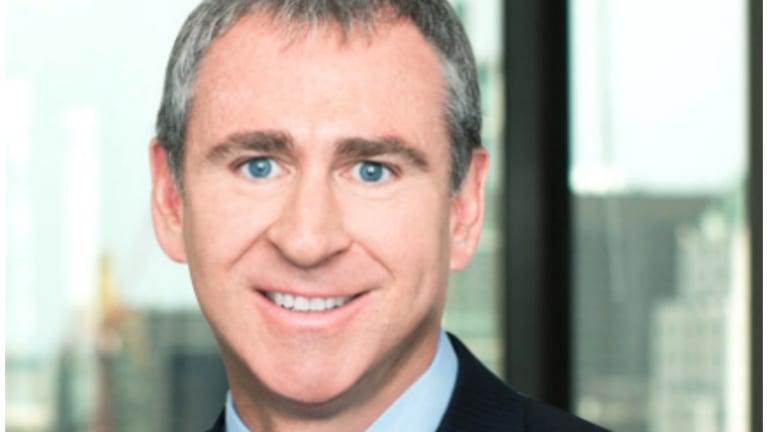 Opening Bell: 5.6.20
COVID-19 is basically a Nazi; Ken Griffin the hero; private equity needs better lobbyists; can we leave Tom Cruise in space; and more!
US private payrolls drop by 20.2 million in April, the worst job loss in the history of ADP report [CNBC]
In all, the decline totaled 20,236,000 — easily the worst loss in the survey's history going back to 2002 but not as bad as the 22 million that economists surveyed by Dow Jones had been expecting. The previous record was 834,665 in February 2009 amid the financial crisis and accompanying Great Recession…. The report likely still understates the actual damage done during the implementation of social distancing measures. ADP used the week of April 12 as its sample period, similar to the method the Labor Department uses for its official nonfarm payrolls count. The subsequent weeks in the month saw some 8.3 million more Americans file for unemployment benefits and economists expect another 3 million last week.
New York Fed Paper Finds Pandemic a Century Ago Fueled Nazi Rise [WSJ]
A century ago, "influenza deaths themselves had a strong effect on the share of votes won by extremists, specifically the extremist national socialist party," the paper said in reference to the Nazi party… The changed voting patterns specifically appeared to boost Nazis over other movements, the paper said. "The same patterns were not observable for the votes won by other extremist parties, such as the communists."
Citadel Waiving Redemption Fees for Fund Clients Seeking Cash [Bloomberg]
"In the wake of the unprecedented conditions created by the Covid-19 pandemic, we recognize that our investors may have different capital needs, both in size and timing, than originally anticipated at the beginning of the year," according to the Citadel letter dated Monday. "In response to these potential demands, we are offering $1 billion of additional liquidity to investors in our multi-strategy funds on June 30, 2020 without being subject to any redemption fees or other restrictions…." The multi-strategy hedge fund gained about 4% in April and is up about 10% so far this year, Bloomberg has reported. It rose 19.4% last year.
Top MBA Programs Split on Whether Accepted Students Can Skip the Fall [WSJ]
Harvard Business School, which exerts significant influence across higher education, recently said that it would grant deferrals to any admitted students who want them…. Yale School of Management and Columbia Business School said they don't plan to significantly change their existing deferral policies…. Stanford Graduate School of Business plans for its new M.B.A. class to begin as planned in September, though the curriculum could have some online elements, a spokeswoman said…. The University of Pennsylvania's Wharton School of Business is telling noninternational students to apply for a deferral if they would like one.
U.S. Stock Exchange Field Heats Up as MEMX Gets SEC Nod [NYT]
MEMX said it still expects to go live in the third quarter after recently delaying its planned July 24 launch due to the coronavirus crisis, giving companies more time to connect to the new exchange and test its systems.
"We are excited to earn SEC approval in this challenging environment and appreciate the Commission's thoughtful and timely review of our application," MEMX Chief Executive Officer Jonathan Kellner said in a statement, referring to the U.S. Securities and Exchange Commission….
MEMX founders include Bank of America Corp, UBS, Virtu Financial, Morgan Stanley, Fidelity, Citadel Securities, Charles Schwab Corp, E*Trade Financial Corp and TD Ameritrade Holdings Corp.
Goldman Sachs Group, JPMorgan Chase & Co , and Jane Street Capital have also thrown their backing behind the New York-based company.
Third Point Posts Big Gain in April [II]
Dan Loeb's hedge fund posted its best monthly gain in nearly 11 years, cutting the multistrategy fund's loss for the year. The Third Point Offshore fund earned most of its gains last month from equities. It rose 7 percent last month, narrowing its losses for 2020 to 10.4 percent so far.
Viking, Coatue Back in Black After April Gain [Bloomberg]
Viking's hedge fund made 6.2% last month, bringing returns for the year to 6%, according to people familiar with the matter. Meanwhile, Coatue's hedge fund jumped 9.8% in April, helping end the first four months of the year up 0.4%, a person said…. Jim Simons's Renaissance Technologies saw its quantitative equity hedge fund rise 1.9% last month. The Renaissance Institutional Equities Fund, which only trades U.S.-listed stocks that its computer models expect to rise, is down nearly 13% this year…. That compared with returns of 3.1% for Balyasny Asset Management, 3% for Millennium Management and roughly 2.5% for Steve Cohen's Point72 Asset Management… Among other firms, ExodusPoint Capital Management gained about 1.7% in April and Cinctive Capital Management rose roughly 1.3%. The flagship fund at $5.4 billion Hudson Bay Capital Management advanced 1.5%, people said…. Ackman's publicly traded Pershing Square Holdings Ltd. jumped almost 14%, bringing returns for the year to 17%, according to a document on its website.
Private Equity, Lobbying the U.S. for Help, Is Mostly Hearing 'No' [NYT]
Despite the A.I.C.'s lobbying for a loosening of restrictions, most private equity firms — which buy companies using large amounts of debt that they then load onto those companies' balance sheets — will still be shut out because of a rule included in the program…. The affiliation rule, which the industry has lobbied against, essentially considers companies owned by a single private equity firm to be part of a conglomerate rather than individual businesses, disqualifying them from the program by size and revenues. That means big buyout firms, which own scores of companies, are out.
Hedge fund millionaire mayor living in stately home defies local MP to insist town's parks must stay shut in fight against coronavirus [Daily Mail]
Andy Preston, who ran a hedge fund and a charity before he was elected as an Independent in Middlesbrough, insisted the measure was necessary to protect lives, saying the town has been officially found to be the most vulnerable to coronavirus in the country…. The town's Labour MP Andy McDonald told the Guardian some of Middlesbrough's parks could fit within his grounds…. 'He can enjoy that, but people living in small terraced houses, they can't get their lungs breathing in a pleasant environment.'
Tom Cruise Shooting Movie on Space Station, NASA Confirms [TMZ]
NASA's Jim Bridenstine, says they're "excited to work with Tom Cruise on a film aboard the International Space Station." As for why the space agency would be down for this -- Bridenstine says, "We need popular media to inspire a new generation of engineers and scientists to make @NASA's ambitious plans a reality."