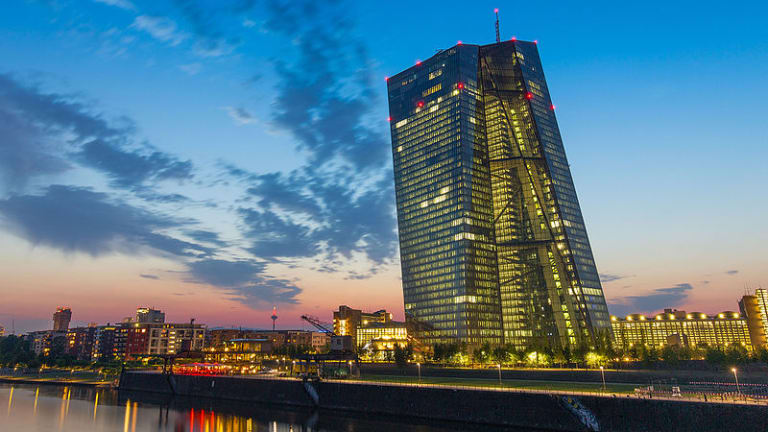 Opening Bell: 5.7.20
Three million more unemployed; a third default for Argentina; X Æ A-12 will have to be a nickname; and more!
Millions more Americans join the unemployment line [Reuters]
The Labor Department's weekly jobless claims report on Thursday showed initial jobless claims for state unemployment benefits totaled a seasonally adjusted 3.169 million for the week ended May 2, down from a revised 3.846 million in the prior week…. The weekly claims report followed news on Wednesday that private payrolls fell by a record 20.2 million in April, which set up the overall labor market for historic job losses….
"Even with the economy slowly starting to reopen, the number of unemployed should continue to rise sharply as governments, as well as businesses that have tried but not succeeded at holding the line, are now laying off workers," he said.
ECB Offers to Pay Banks to Keep Credit Flowing, but Lenders Say 'No' [WSJ]
Under the program, first launched in 2014, the ECB pays eurozone banks to borrow money for three years, provided they channel that money into fresh loans for the real economy…. The response has been lackluster. The ECB has sweetened the loans several times, most recently last week, but analysts still don't know if many more eurozone banks will bite.
Bridgewater Trims Losses in April [II]
The macro specialist's Pure Alpha strategy is still down by double-digit percentages for the year to date.The world's largest hedge fund firm posted a 2.59 percent gain last month….
Already on borrowed time, Argentina is on the brink of its ninth sovereign default [CNBC]
A grace period for a $500 million group of interest payments on three foreign bonds is set to end on May 22. If no deal is reached and payment is not made, this could see Argentina fall into default for the third time in just two decades…. Blanco said she believed a new default was now "a matter of time." The political risk consultancy forecast an 89% probability that the country would register its ninth sovereign debt default before year-end.
Hedge Fund Exec, Trader Tell 2nd Circ. Trial Was Flawed [Law360]
Premium Point Investments' former CEO and a former senior trader are urging the Second Circuit to wipe out their fraud and conspiracy convictions on charges they vastly overstated investments' valuations, saying a "ban" on recross-examinations and other surprises deprived them of a fair trial. In briefs filed Monday, former CEO Anilesh "Neil" Ahuja and former trader Jeremy Shor told the appears could their trial last summer, over claims that the hedge fund's assets were intentionally overinflated by $100 million before it collapsed, was marred by constitutional issues.
Craig Carton may have shot at WFAN return under new boss [N.Y. Post]
Sources have told The Post that Chris Oliviero is taking over as the head honcho at WFAN…. Carton remains in a minimum-security federal prison in Pennsylvania in the midst of a three-and-a-half-year sentence for his part in a ticket scam. It is not known yet when Carton, who began serving his prison term in mid-June last year, will be released.
While there is an industry feeling that Carton, 51, would be given another chance on radio or in a digital format, having a close ally like Oliviero in a powerful position could make an eventual return to his former station more likely.
Oliviero began his career as an intern under Howard Stern in 1996. He went on to be a producer for Carton. Oliviero, along with Chernoff, put together the team of Boomer Esiason and Carton to replace Don Imus in 2007.
X Æ A-12: Grimes and Elon Musk's choice of baby name might not be accepted in California [Mercury News]
Elon Musk and Grimes might have told fans their newborn baby boy is called X Æ A-12 Musk, but it seems the unusual moniker could fall foul of Californian state rules.
Names can only use the 26 alphabetical characters of the English language, according to the state constitution….
The Canadian musician — real name Claire Elise Boucher — explained "X" stands for "the unknown variable."
Meanwhile, "Æ" is the Elven spelling of AI, which is shorthand for artificial intelligence and translates to "love" in several languages, such as Japanese.
The 32-year-old star then shared that a part of her son's name is a reference to the couple's favorite aircraft.
"A-12 = precursor to SR-17 (our favorite aircraft). No weapons, no defenses, just speed. Great in battle, but non-violent," she added.
Cannabis companies are seeing a quarantine-fueled edibles boom [Quartz]
Cannabis sales skyrocketed in the days leading up to stay-at-home orders to stem the spread of the coronavirus in the US. Now, cannabis analysts have found that an unusually high proportion of those sales can be attributed to edibles…. the edibles category saw a 10.6% increase in its portion of the cannabis sales mix from the prior week in Colorado, Washington, California, and Nevada…. Kiva Confections— the California-based maker of popular Camino brand gummies—saw a 33% jump in week-on-week sales during the same period. The following week, sales of edibles more than doubled.