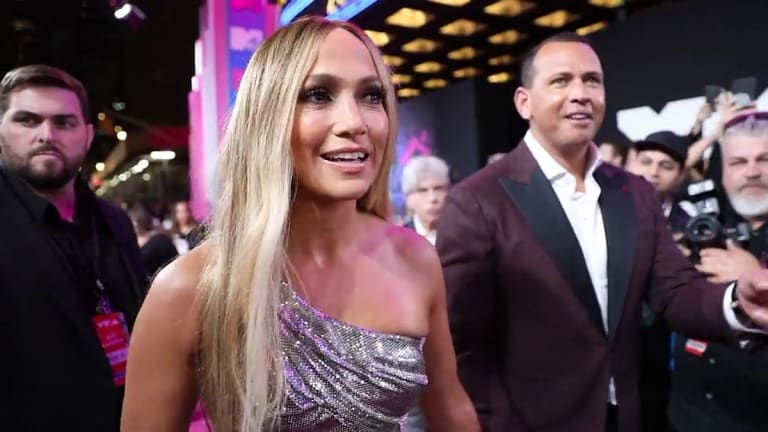 Opening Bell: 5.8.20
Stocks shrug off 20 million unemployed; Paul Tudor Jones is (sort of) a HODLer; no joy in Flushing; too many Zooms; and more!
How Bad Is Unemployment? 'Literally Off the Charts' [NYT]
The Labor Department said the economy shed more than 20.5 million jobs in April, sending the unemployment rate to 14.7 percent as the coronavirus pandemic took a devastating toll…. The damage has only grown since then: Millions more people have filed claims for unemployment benefits since the monthly data was collected in mid-April….
The only comparable period is when unemployment reached about 25 percent in 1933, before the government began publishing official statistics.
More Than 20 Million People Lost Their Jobs in April. The Dow Just Keeps Going Up. [Barron's]
Dow Jones Industrial Average futures point to a higher open after payrolls data showed that 20.5 million Americans lost their jobs in April, pushing the unemployment rate up to 14.7%.... "Bottom line, we can analyze the internals every which way but when the jobs lost were due to a purposeful shutdown, it has a different context rather than if it was from a natural economic downturn," writes Bleakley Advisory Group's Peter Boockvar. "We need to shift the focus now to how many businesses will reopen in coming months and quarters and how many of these lost jobs will come back."
Michael Hintze's hedge fund hit hard by credit bets [FT]
Sir Michael's CQS Directional Opportunities fund, which was managing more than $3bn in assets earlier this year, posted a double-digit decline in April, according to people familiar with its performance. It follows a 33 per cent loss in a turbulent March as managers were wrongfooted by the impact of the coronavirus pandemic.
No, Paul Tudor Jones Is Not Buying Bitcoin—He's Buying Bitcoin Futures [Forbes]
Citing a letter to investors, Bloomberg broke a story earlier today that hedge fund luminary Paul Tudor Jones had purchased "a low single-digit" amount of bitcoin with his fund, Tudor Investment Corporation…. Only he didn't buy the bitcoin directly on the spot market—he went through the derivatives market…. Jones is actually buying bitcoin futures, though it's not clear whether these are cash-settled or physically-settled (in bitcoin), he points out. Moreover, Voell writes in the post that Jones (subjectively) ranked bitcoin in his letter as the worst safe haven when compared to financial assets, gold and cash (in that order).
Luxury retailer Neiman Marcus files for bankruptcy as it struggles with debt and coronavirus fallout [CNBC]
The luxury department store chain had been struggling with competition from online rivals and dwindling cash before the outbreak. The health crisis exacerbated its problems, forcing it to furlough most of its 14,000 workers and close its 43 Neiman Marcus stores.
It is now the second major retailer to declare bankruptcy during the pandemic, following J. Crew's filing earlier this week. It is likely not the last. J.C. Penney has also been exploring filing for bankruptcy.
Hedge fund blames U.S. meat processing 'oligopoly' for 'excessive concentration, reduced competition and…a decline in resilience' [MarketWatch]
Tim Bond, partner and portfolio manager at Odey Asset Management… told MarketWatch that John Tyson, the chairman of Tyson Foods, "only has his own company to blame, along with the three other companies that constitute the oligopoly controlling 85% of U.S. meat processing," after industry consolidation meant there were fewer larger processing plants, which now find themselves struggling to cope with the impact of coronavirus.
"The industry is a poster child for the trend towards excessive concentration, reduced competition and — as we are now discovering — a decline in resilience," said Bond.
Alex Rodriguez and Jennifer Lopez end their quest to buy the Mets [N.Y. Post/Thornton]
That decision was reached after negotiations with potential partners failed to materialize and it became clear that the Wilpons' reluctance to part with SNY makes it almost impossible for anyone without many billions of dollars to afford owning the team….. "[Steve] Cohen was going to do it, sure," one banker close to the situation said. "But there is no way this team trades now without SNY. The Wilpons can play hardball as much as they want but no one can afford to own this team without the TV revenue. It literally doesn't add up."
Zoom, Xoom, Züm: Why Does Every Start-Up Sound Fast Now? [NYT]
Fast-sounding start-ups, it seems, have bloomed. There's Zoomd, Zoomi, Zumi, Zoomy, Zoomies, Zoomin, Zoomvy, Zoomly and Zoomph. Zoom.ai offers virtual assistants, Xoom is a payments service, and Zumobi does mobile content marketing. Tractor Zoom, in Urbandale, Iowa, says it is revolutionizing the acquisition of farm equipment at auction….. She did a search and found 575 live trademarks that included "zoom" or "xoom."
"I'm sure they all thought they were the only one," Ms. Friedman said.