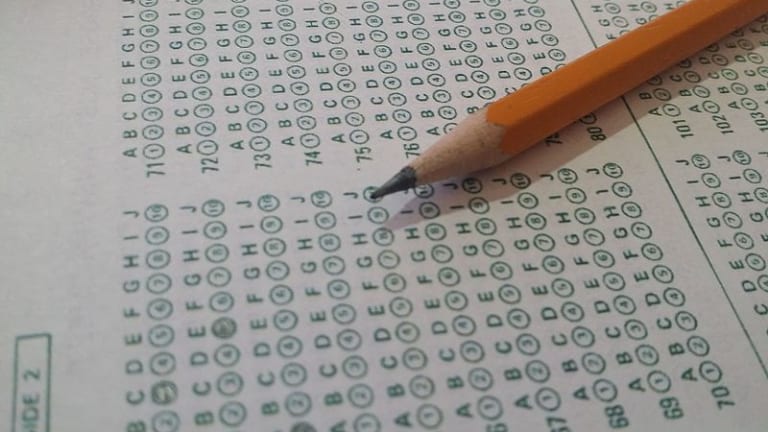 Banks Pass Coronavirus Section Of Stress Test, We Think
It's hard to say, but they can get ready to cut some dividend checks.
The white dudes over at the Federal Reserve have finished crunching the numbers from this year's stress tests they insisted on administering, and they've got good news and bad news.
The Federal Reserve on Thursday said a prolonged economic downturn could saddle the nation's biggest banks with up to $700 billion in losses on soured loans….

Banks, which will announce their dividend plans for next quarter as soon as Monday, won't be able to make payouts that are greater than their average quarterly profit from the four most recent quarters.

The Fed also barred them from buying back shares in the third quarter.
But mostly good news, specifically: In spite of the worst economic crisis in almost a century, everyone passed!
The Fed said U.S. banks are strong enough to withstand the crisis…. The central bank didn't break out the results of the coronavirus analyses for individual banks.
Of course, as always, the news is slightly less good for Wells Fargo.
Of the six biggest banks in the U.S., only Wells Fargo looks likely to be affected immediately. Its dividend payouts in the third quarter were set to hit 150% of its average earnings over the prior four quarters, according to estimates by Wolfe Research analyst Steven Chubak.
Some people think there's a reason (almost) everyone aced the stress tests, specifically that there's not enough stress in them, or seriousness on the part of the proctors.
Daniel Tarullo, who oversaw bank regulation at the Fed from 2009 until 2017, said Thursday's moves "don't really amount to much" and reflect a "substantial erosion" in the value of the annual tests. The Fed ought to have taken the time to recalibrate this year's tests to reflect the actual coronavirus shock, rather than adding analysis that "apparently was not good enough to release on a bank-by-bank basis to the public," but is nonetheless being used to inform bank capital policies during the third quarter.
Fed Stress Test Finds U.S. Banks Healthy Enough to Withstand the Coronavirus Crisis [WSJ]
Wells Fargo Gets Dinged, but Others Might Follow [WSJ]
Fed Has Made Little Progress Diversifying Leadership, Report Says [WSJ]