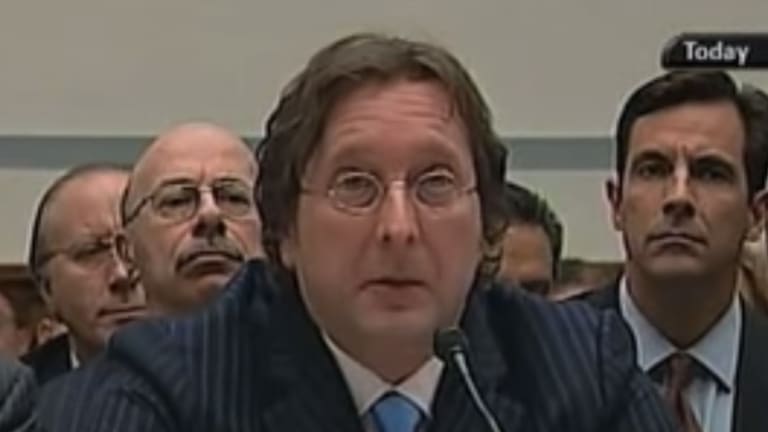 If Ever A Man Needed The Consoling Companionship Of A Piano-Playing Pig
Phil Falcone is that man, and now is that time.
It's been a difficult few years—a difficult decade, really—for Phil Falcone. He lost his hedge fund, his dream of a wireless empire, his first post-hedge fund passion project. There have been tax troubles, debt troubles, legal trouble, trouble with the help. Not to mention some significant professional trouble, in the form of an activist hedge fund (oh, the irony) seeking to take Falcone's second post-hedge fund passion project over and fire him.
But then, it looked like he'd turned things around. After agreeing to take no bonus until he tripled HC2's share price and, going against his pugilistic instincts, striking a deal with his nemesis to exchange board seats for his job, Falcone looked safe. But there apparently was no such deal, and as such there will be no bonuses, and all Falcone has left is one seriously pissed off musical pig.
HC2 Holdings, Inc…. announced today its Board of Directors has appointed Wayne Barr, Jr. as interim Chief Executive Officer. Mr. Barr succeeds Philip A. Falcone, effective immediately…. "At the same time, we also want to thank Phil for his contributions to HC2," added Mr. Glazer. "Phil helped build HC2 over the past six years, acquiring undervalued assets and growing them under the HC2 umbrella. He has set the stage for HC2 to succeed in its next chapter. We wish him all the best in his future endeavors."
The good news is, there is $600 per week in extra unemployment benefits, for a little while longer, anyway.
HC2 Holdings Announces Executive Management Change [press release]