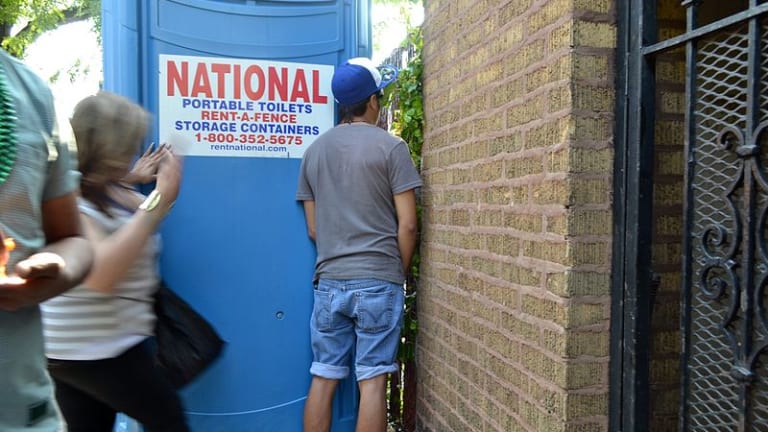 Opening Bell: 6.10.20
The worst recession will also be the shortest; another retail deal dies; New York to be extra fragrant this summer; and more!
This is the worst peacetime recession in 100 years, OECD says [CNN]
The Paris-based agency said Wednesday it expects the global economy to contract 6% this year before rebounding in 2021, a prediction that ranks among the gloomiest offered by multilateral financial institutions…. The OECD, which represents the world's biggest economies, said the trauma could be even worse if a second global coronavirus outbreak occurs in the coming months. That would cause global GDP to contract 7.6% this year, with the effects only starting to subside in the second half of 2021.
Hassett Sees Another Stimulus Bill From Congress Before August Recess [WSJ]
White House economic adviser Kevin Hassett said Tuesday the odds of a "Phase Four" stimulus package "are very, very high," even if data on output and jobs continue to surpass expectations…. Mr. Hassett said he expects the economy to add another 3.5 million to 4 million jobs in June. Even so, he said, work remains to be done by Congress to ensure that a solid recovery takes root.
Tudor Jones Says Time for 'Humble Pie' About Stock Market [Bloomberg]
"If there was a franchise for humble pie, oh my lord they'd be a mile long to own that, because we all had huge gulps of it -- me included," Jones, the founder and chief executive officer of Tudor Investment Corp., said Tuesday during a webcast held by The Economic Club of New York….
The reaction was "unlike any response that we've ever seen before, and so this is not your garden-variety recession," Jones said. "Our citizenry has more cash now than they had going into what will be the shortest recession in the history of the United States…."
"As a white male, I don't think I've ever been so ashamed and so full of guilt to the point where it's completely changed the way I think about my politics," he said. "It's changed the way that I think I've got to manage my company."
High-Profile Investor Calls Out HSBC, Standard Chartered on Hong Kong Stance [WSJ]
"We are uneasy at the decisions of HSBC and Standard Chartered to publicly support the proposed new national security law in Hong Kong without knowing the details of the law or how it will operate in practice," David Cumming, the chief investment officer for equities at Aviva Investors, said Tuesday…. "If companies make political statements, they must accept the corporate responsibilities that follow," Mr. Cumming said. "Consequently, we expect both companies to confirm that they will also speak out publicly if there are any future abuses of democratic freedoms connected to this law."
Mall owner Simon terminates its deal to buy Taubman due to pandemic [CNBC]
The termination of the $3.6 billion deal highlights just how much stress retail landlords have come under during the coronavirus pandemic. Simon is already in the midst of suing Gap, its biggest nonanchor tenant, for not paying rent…. Simon said in a press release that its merger agreement "specifically gave Simon the right to terminate the transaction in the event that a pandemic disproportionately hurt Taubman."
With no public bathrooms, the Big Apple is now 'the Big Toilet' [N.Y. Post]
Drink windows selling to-go cocktails and beers have sprung up throughout the city, drawing in socially starved New Yorkers who have been in quarantine for three months. But this re-emergence has come with a stream of issues — mainly a steady flow of revelers freely peeing in public since most bathrooms remain closed. And now, with thousands of protesters taking to the streets each day, more people than ever are contributing to NYC's No. 1 problem by whizzing in the wild…. Peeing in public isn't even a crime anymore. In 2017, New York City introduced the Criminal Justice Reform Act, which decriminalized low-level offenses….
The lack of bathrooms has come front and center during the recent Black Lives Matter protests that have swept the city. Twitter account @OpenYourLobby urged museums and theaters to make their bathrooms available, creating a spreadsheet of available toilets.