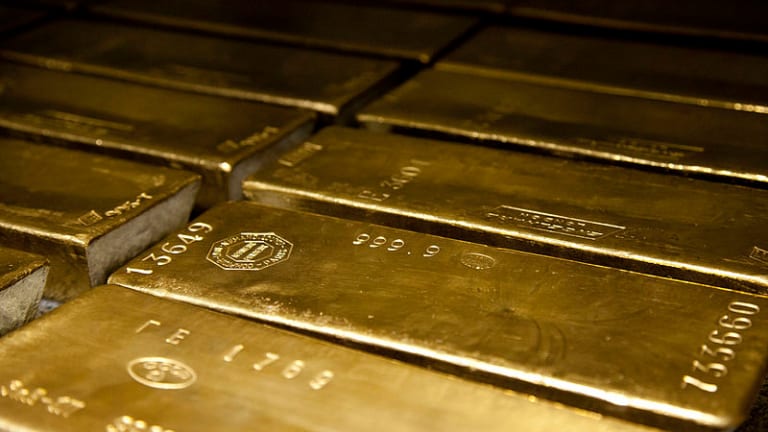 Opening Bell: 6.11.20
Stocks falls with unemployment claims; New York could literally pave its streets with gold; "Elon making noise;" and more!
Dow futures tumble nearly 900 points as U.S. coronavirus cases rise, after Fed's grim economic outlook [MarketWatch]
Futures for the Dow Jones Industrial Average were off 859 points, or 3.2%, at 26,102, those for the S&P 500 index were down 83.50 points, or 2.6%, at 3,103, while Nasdaq-100 futures gave up 173.75 points, or 1.7%, at 9,914…. "Up until yesterday financial markets didn't appear overly concerned about the prospect of a second wave," said Michael Hewson, chief market analyst at CMC Markets UK, in a Thursday research note. However, he noted that the "prospects, appear to have concentrated minds in the wake of recent gains, and sending the usual suspects of travel, as well as oil and gas stocks sharply lower"
U.S. Initial Unemployment Claims Fell to 1.5 Million Last Week [WSJ]
The ranks of Americans drawing unemployment benefits declined slightly in the week ended May 30 to 20.9 million, the Labor Department said Thursday…. Workers are still facing delays in accessing benefits. A recent survey by job search company ZipRecruiter found more than a third of individuals who applied for unemployment benefits after losing their jobs because of the pandemic were still waiting to receive payments.
Fed projects no rate increases through 2022, inflation below 2% [MarketWatch]
The Federal Reserve on Wednesday signaled it won't raise near-zero interest rates at least through 2022, slashed its estimate for U.S. gross domestic product this year to -6.5% and raised its median forecast for 2020 unemployment to 9.3%. The central bank released updated economic projections for the first time since the coronavirus pandemic began in March and temporarily shuttered most of the U.S.
A Scramble for Gold Is Redrawing the Map of the Market [WSJ]
Bullion vaults approved by the Comex division of the New York Mercantile Exchange house a record 29.7 million troy ounces, according to FactSet data back to 2013. Almost three quarters of that gold—weighing as much as nine, fully loaded Boeing 737-700 airplanes—has arrived in the past three months…. It has reversed the normal flow of bullion from west to east, redrawing the map of the international gold market….
"Gold has reached America from all over the world," said Allan Finn, commodities director at Malca-Amit, a company that transports gold securely. "The flows into New York are unprecedented."
Tesla Soars Past $1,000 After Musk Seizes on Nikola's Hype [Bloomberg via Yahoo! Finance]
"This is Elon making noise because of Nikola," said Ben Kallo, an analyst at Robert W. Baird. He said other factors are fueling the stock's gain, including strong sales in China and the anticipation of a "Battery Day" event as soon as this month…. "Given some of the other news flow in the past month to two months on the Class 8 truck market, I think he's probably trying to keep Tesla in the marketing cycle just for all the mega trends going on in trucking," Jeff Osborne, a Cowen & Co. analyst, said of Musk. He rates Tesla the equivalent of a sell.
Jerry Richardson statue removal allows owner David Tepper to turn page on Panthers' past [CBS Sports]
The only way Tepper could ever move that statue was if it became a safety hazard…. On Wednesday, the Panthers said in a statement that they were "concerned there may be attempts" to take the statue down and that "moving the statue is in the interest of public safety…."
What Richardson does represent -- and what he lived -- is a system of abusing his power. Of committing multiple acts of sexual harassment against female employees and using a racial slur directed at a Black scout, according to a Sports Illustrated report from 2017 that was never refuted by Richardson either publicly or in an NFL investigation.
Biden's Brain Trust on the Economy: Liberal and Sworn to Silence [NYT]
Mr. Biden plays down concerns about the deficit during this recession, aides say, and he has begun soliciting ambitious plans to bridge the gap in earnings and wealth between black and white Americans. His regular briefings are by a small group of liberal economists and others with roots in the Obama White House and Hillary Clinton's 2016 campaign. And he sees the economic recovery as his foremost duty if he wins the presidency…. Mr. Biden is now seeking input from more than 100 left-leaning economists and other researchers, but there is little clarity on who has true influence. The Biden campaign recently formed an economic policy committee, which includes these outside experts, and imposed strict rules to ensure their public silence.
As States Reopen, the Boss Wants to Know What You're Up To This Weekend [WSJ]
Employers are urging workers to be cautious when they are off duty, and at least one local official has begun advising employers to ask staffers about activities in their off hours…. Yet employers have to tread carefully, legal authorities say, making sure to exert influence without violating employee privacy…
What's more, employers must trust that staffers will be truthful about their behaviors before arriving at work. Many likely will, said Larry Gadea, CEO of workplace software platform Envoy Inc., but he warns that some employees may make mistakes or outright lie.