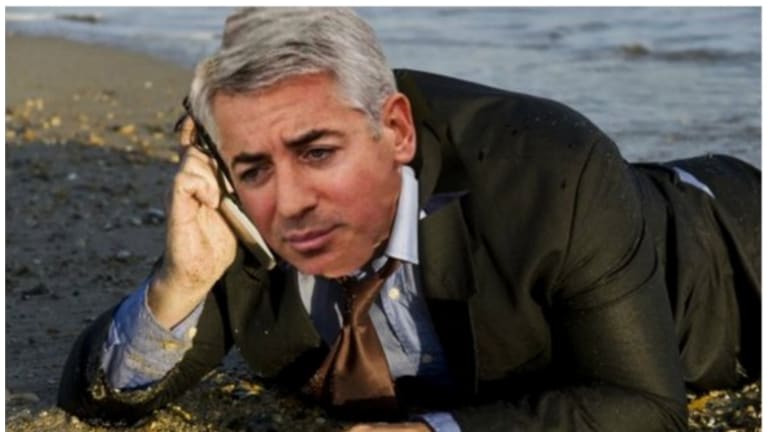 Opening Bell: 6.12.20
The roller coaster rolls on; Ackman, Loeb raising money; M&A and IPOs; and more!
U.S. Stock Futures Rally Following Sharp Selloff [WSJ]
Futures tied to the Dow Jones Industrial Average gained 2%, suggesting that the blue-chips index will recover some of its losses from Thursday's 6.9% tumble. The pan-continental Stoxx Europe 600 climbed 1%.... "We can't discount the fact that there is a lot of money sitting on the sidelines," said Brian O'Reilly, head of market strategy for Mediolanum International Funds. "It's a trading market at the moment—more than a long-term fundamentals market—so on any setback like yesterday, you're likely to see people come in and bid the market higher."
Trump Says Fed's Forecasts Are Too Gloomy [WSJ]
"The Federal Reserve is wrong so often," Mr. Trump said on Twitter. "I see the numbers also, and do MUCH better than they do. We will have a very good Third Quarter, a great Fourth Quarter, and one of our best ever years in 2021…."
Mr. Trump also said on Twitter that "We will also soon have a Vaccine & Therapeutics/Cure" for the new coronavirus. "That's my opinion. WATCH!"
Pershing Square's Ackman eyes $1 billion-plus 'blank-check' company, sources say [Reuters via CNBC]
Ackman's new vehicle could eclipse dealmaker and former Citigroup executive Michael Klein's Churchill Capital as the largest U.S. SPAC IPO ever. Churchill III raised $1.1 billion earlier this year….
Ackman, best known as an activist shareholder who calls for changes at companies, was also a co-sponsor of Justice Holding, a SPAC which acquired restaurant chain Burger King for $1.4 billion in cash in 2012.
Justice Holdings is now called Restaurant Brands International, and has been a big contributor to Pershing Square's recent investment gains.
Third Point Hedge Fund Seeks to Raise More Than $500 Million [Bloomberg]
The Third Point Structured Credit Opportunities Fund started fund raising on June 1 and has collected about $380 million, according to an investor update seen by Bloomberg…. The new fund will mainly invest in residential mortgages, consumer credit, consumer real estate and collateralized loan obligations. Investors' cash is locked in for one year and the fund is aiming to return as much as 20% annually.
Bankrupt Hertz Pops 51% In Pre-Market On $1 Billion Share Sale Plan [Yahoo! News]
"The recent market prices and the trading volumes in Hertz's common stock potentially present a unique opportunity for the debtors to raise capital on terms that are far superior to any debtor-in-possession financing," the company said, referring to a traditional bankruptcy loan….
Hertz said it would warn any potential buyers "the common stock could ultimately be worthless."
Just Eat Takeaway to Acquire Grubhub for $7.3 Billion [NYT]
Just Eat Takeaway said it would value Grubhub at $75.15 per share, a 27 percent premium to Grubhub's closing price of $59.05…. Uber had been in talks to buy Grubhub, but those discussions foundered over price and regulatory concerns, said people with knowledge of the discussions, who were not authorized to speak publicly.
Quicken Loans, the largest U.S. mortgage lender, is planning an IPO, sources say [CNBC]
The targeted valuation is still being decided, but it is likely in the tens of billions of dollars, one of the people said. That would imply a multi-billion-dollar IPO, one of the largest – if not the largest – this year…. Quicken Loans CEO Jay Farner said on CNBC in mid-April that March was the "biggest closing month in our company's history -- nearly $21 billion in mortgages closed." He said on CNBC that the company was estimating nearly $75 billion in mortgage applications in the second quarter, compared with almost $53 billion in the first quarter.
A Mossad Agent, an International Hedge Fund and the Mysterious Death of an Argentinian Prosecutor [Haaretz]
Argentinian federal prosecutor Alberto Nisman… was fatally shot in his apartment in January 2015, hours before he was set to present serious allegations in congress against then-President Cristina Fernandez de Kirchner….
[Former Mossad agent Uzi] Shaya says in the interview: "I brought a certain type of information to his attention, which could be what caused his death … material which apparently had to do with all sorts of monetary transfers by senior Argentinians that tie them to Iran…." Dayan asks if the information pertains to bank accounts belonging to Kirchner and her son. Shaya answers in the affirmative.