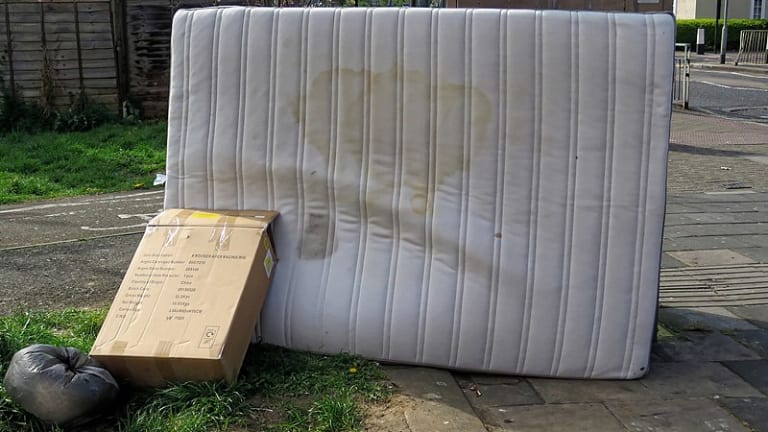 Opening Bell: 6.15.20
The bigotry of Deutsche Bank expectations; banks have lost enough on shale drillers; Apollo making sure Serta Simmons doesn't sleep easy; and more!
The World's Best-Performing Big Lender? Deutsche Bank [WSJ]
The German bank's shares have risen 19% this year, albeit from a low base, compared with a benchmark index of European bank stocks that has fallen 35%. That is good enough to handily outstrip the share performance of big profitable U.S. banks like JPMorgan Chase & Co. and Goldman Sachs Group Inc…. It still has a lower price-to-book ratio than many of its competitors and its litany of problems have included an inability to make money and curb spending and legal troubles in Europe and the U.S.
Stocks could fall a further 7% after last week's correction. But here's why Morgan Stanley says that's 'healthy' [MarketWatch]
The team, led by equity strategist Michael Wilson, said corrections were "normal" after rapid moves higher and that last week's correction was overdue in what they described as a new cyclical bull market…. "The V-shaped recovery in markets is foreshadowing a V-shaped recovery in the economy and earnings. It's also following the 2009 pattern almost identically in many ways," they said.
Banks Cut Shale Drillers' Lifelines as Losses Mount [WSJ]
Moody's Corp. and JP Morgan Chase & Co. forecast a total reduction of as much as 30% to the asset-backed loans, or tens of billions of dollars. At current prices, that will be enough to tip some weaker players into bankruptcy as capital for the beleaguered industry dries up, say bankers, lawyers and energy executives…. The loans aren't large enough to pose a systemic risk to banks, whose exposure to U.S. energy companies totals around $650 billion, or about 3.5% of U.S. bank assets, according to JPMorgan Chase. But many banks could suffer sizable losses from souring shale loans and are trying to sell off their portfolios to reduce exposure, people familiar with the matter say.
Fed's Kaplan Says Systemic Racism Holding Economy Back [WSJ]
"A more inclusive economy where everyone has opportunity will mean faster workforce growth, faster productivity growth, and we'll grow faster," Mr. Kaplan said in the transcript of an appearance on CBS's "Face the Nation" news program. When it comes to addressing the headwind racism presents to growth, "we're right to focus on this and bore in on this," Mr. Kaplan said, adding "it is in the interests of the U.S." to bring about a more equitable economic future for all races….
Meanwhile, Atlanta Fed leader Raphael Bostic said in an essay published Friday that "systemic racism is a yoke that drags on the American economy…." Mr. Bostic, who became president of the Atlanta Fed in 2017, is the first-ever African-American leader of a regional Fed bank in the institution's centurylong history.
Leon Black's Apollo to go to war over Serta Simmons debt deal, sources say [N.Y. Post]
Black's Apollo Global Management — together with investment firms Angelo Gordon and Gamut Capital — is gearing up to sue Serta Simmons over its efforts to lower its $2.4 billion debt stack through a refinancing because it never agreed to the deal…. Apollo, Angelo Gordon and Gamut — who recently bought about one-third of Serta's $1.95 billion in senior debt at a deep discount — are expected to claim that they didn't agree to the deal in violation of the company's credit agreements….
Companies normally require all senior lenders to agree to any loan modifications, including a refinancing and lawyers for the angry investors plan to argue that if allowed to proceed, the refinancing will endanger the $2 trillion credit market by allowing companies to pit senior lenders against each other when angling for better loan terms or more capital.
Kudlow: Extra $600 in unemployment a 'disincentive' to return to work [N.Y. Post]
"That might have worked for the first couple of months. It will end in late July," Kudlow, director of the White House National Economic Council, added…. Kudlow said the Trump administration is looking at other alternatives, including a bonus for "returning to work, but it will not be as large, and it will create an incentive to work."
Sonny Abrol's Long-Short Hedge Fund Has Soared 66% This Year [Bloomberg]
The fund was officially launched in August 2018 to external investors and cumulatively returned 55% since then, compared with about 8% for the S&P 500, according to a fund performance letter seen by Bloomberg. It has assets under management of $28 million.
The San Diego-based fund's top trades this year included going long on technology, cloud computing and data centers, while shorting any business that required public assembly. For example, Abrol "aggressively" shorted airlines, casinos, cruise lines and restaurants near the end of January, soon after human-to-human transmission was first confirmed in China.