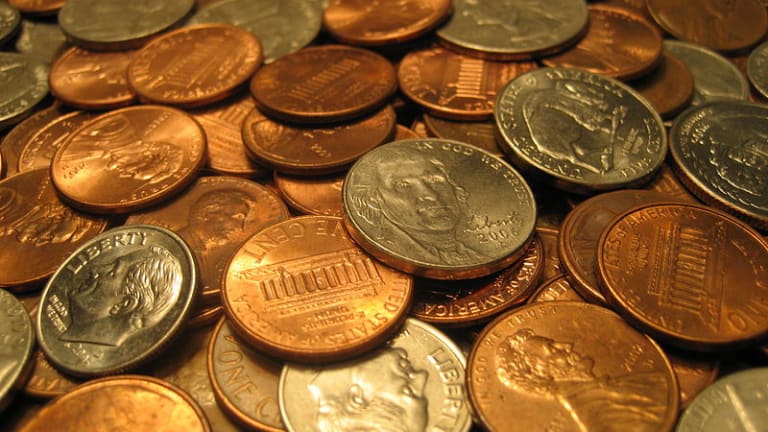 Opening Bell: 6.18.20
The Robinhood bubble; Jay Clayton has questions about worthless stock; hoarding quarters; and more!
Having Stolen the Spotlight, Now Robinhood Has to Dance [WSJ]
Historically, big drops from highs have led to long lulls in retail trading. After the dot-com bubble burst, Schwab didn't return to its peak 2000 trading volume until 2007…. If the environment changes substantially for the worse, Robinhood would still have value in acquiring a certain kind of customer. But that might then make it most valuable as part of a bigger financial services or fintech platform. On Wall Street, the rich aren't easy to rob.
Americans Skip Millions of Loan Payments as Coronavirus Takes Economic Toll [WSJ]
The number of accounts that enrolled in deferment, forbearance or some other type of relief since March 1 and remain in such a state rose to 106 million at the end of May, triple the number at the end of April, according to credit-reporting firm TransUnion…. The surge in missed payments suggests that the flood of layoffs related to the coronavirus has left many Americans without the means to keep up with their debts. Many people have used up their stimulus checks, and unemployment benefits in high-cost areas aren't enough to replace paychecks or to help debt-laden borrowers pay down their bills.
Hertz: And Now for Something Completely Worthless [NYT]
It said it hoped to sell $500 million in shares, maybe even $1 billion, anyway. For sheer audacity, what Hertz was trying just takes my breath away…. On Wednesday, Jay Clayton, the agency's chairman, said on CNBC, "We have let the company know that we have comments on their disclosure," and added, "In most cases, when you let a company know that the S.E.C. has comments on their disclosure, they do not go forward until those comments are resolved."
Trading in the company's shares stopped briefly at 11:44 a.m. and in a new filing, Hertz said it had suspended its new stock offering, while it discussed matters with the S.E.C.
The first crack appears in bulls' thesis that the stock market will rise no matter what [MarketWatch]
Stock market bears think bulls' buying is misplaced and based mostly on momentum. Bulls counter that they have a thesis: Stocks will rise no matter what happens to the economy and with the deadly virus…. The crack in the bulls' thesis is that contrary to their belief, the Fed is becoming measured and may have difficulty expanding its balance sheet beyond $10 trillion. In plain English, unlimited money printing is highly unlikely.
Minneapolis Fed President Says Systemic Racism Hurts the Economy [NYT]
I don't think it's the Fed's place to weigh in on partisan political issues or picking sides Republican versus Democrat. But I live in Minnesota, I'm a voter in Minnesota, our employees live here. We live in our community, and if there are really pressing issues in our community, I think we have a responsibility to speak up…. Racism is an undercurrent of the status quo, and then, you have huge chunks of our population who are not getting a good education, who do not have good job opportunities — it absolutely holds our economy back.
Zoom Video backtracks, will offer end-to-end encryption to all users [MarketWatch]
The videoconferencing company, which boomed to prominence early in the coronavirus shutdown, said in a blog post Wednesday that all users, including those on its free/basic tier, will soon receive end-to-end encryption as an optional feature, with a beta version launching in July.
Zoom launched end-to-end encryption in May, but only for subscribers who paid $14.99 a month for its premium tier…. In April, Zoom was rocked by user complaints and a shareholder lawsuit that accused it of misleading customers by overstating its security measures, following a wave of so-called "Zoom bombers" who hacked into videoconferences.
Hackers Trigger Far-Reaching Disruption by Targeting Low-Profile Firm [WSJ]
Though barely known to the general public, Epiq plays a central role in a range of high-stakes legal matters. Its customers include top law firms, investment banks and industrial conglomerates…. "Somebody like Epiq gets hit, it matters to everyone," said Eric Monzo, a Delaware lawyer in bankruptcies and reorganizations….
These attacks are more frequent, and as perpetrators have made money with them, they have become more sophisticated, say insurers and security experts. Emsisoft estimates that U.S. ransomware victims collectively paid out more than $1.3 billion to their attackers in 2019. Business downtime lasting days or weeks often costs more than the ransom itself, analysts say.
Coronavirus pandemic poses new challenge to US economy: a coin shortage [Fox Business]
"What's happened is that with the partial closure of the economy, the flow of coins through the economy has gotten all, it's kind of stopped," Powell said. "At places where you go to give your coins and get credit at the store, get cash, folding money, those have not been working. Stores are closed. The whole system of flow has kind of come to a stop. We're well aware of this…."
The pandemic has "significantly disrupted the supply chain and normal circulation patterns" of pennies, nickels, dimes and quarters, the Federal Reserve district banks said recently.