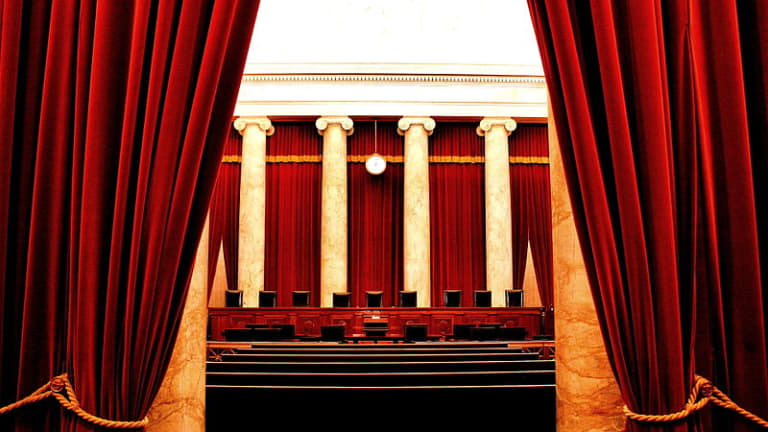 Opening Bell: 6.2.20
A lost decade, but not for Bill Ackman; Madoff trustee gets his frequent flyer miles ready; "it's not that the market is totally heartless;" a drunken hike; and more!
CBO Says Economy Could Take Nearly 10 Years to Catch Up After Coronavirus [WSJ]
The CBO said it has marked down its 2020-30 forecast for U.S. economic output by a cumulative $15.7 trillion, or 5.3%, relative to its January projections. Adjusted for inflation, the shortfall is estimated at $7.9 trillion, or 3% of cumulative gross domestic product…. The nonpartisan agency said last month it expects U.S. GDP to finish the year 5.6% lower than in the fourth quarter of 2019.
Ackman Scores Another Big Month [II]
The publicly traded hedge fund rose 8.7 percent for the month, giving the fund a year to date gain of 27.5 percent, according to a notice to investors Monday.
Supreme Court Upholds Puerto Rico Financial Oversight Board [AP via NYT]
The case stemmed from a constitutional challenge to the oversight board's composition led by hedge funds that invested in Puerto Rican bonds. A lower court ruled last year that board members were appointed in violation of the Constitution because they were not confirmed by the Senate…. In his opinion for the court, Justice Stephen Breyer wrote that the board's makeup is not controlled by the Constitution's provision on appointments, but by a different provision giving Congress significant control over U.S. territories, including Puerto Rico.
U.S. Supreme Court rebuffs investors' bid to block Madoff trustee lawsuits [Reuters]
The U.S. Supreme Court on Monday refused to hear a bid by major banks and companies including Koch Industries Inc to prevent a trustee chasing money for victims of imprisoned Ponzi scheme swindler Bernard Madoff from recouping funds that were transferred overseas….
The case centers on 88 lawsuits filed against Koch, controlled by the billionaire Charles Koch, HSBC Holdings Plc, UBS AG and other entities accused of receiving Madoff-linked money indirectly through offshore feeder funds that had directly invested with Madoff.
Templar Energy Bankruptcy Leaves Bank Lenders Deep Underwater [WSJ]
Private-equity-backed oil-and-gas company Templar Energy LLC filed for bankruptcy and said it expects Bank of America NA and other top-ranking lenders to recover at most 21 cents on the dollar of the $426 million they are owed.
The Oklahoma City-based company said Monday it plans to sell off its energy assets under an agreement with senior lenders. Backed by Ares Management LLC, Bain Capital LP and other investment firms, Templar is the latest energy-sector bankruptcy in which bank lenders backed by oil reserves might recover only a fraction of their claims.
Jim Cramer on Wall Street's relation to George Floyd protests: 'The market has no conscience' [CNBC]
"Investors are simply trying to make money, and that's why they're crowding into the stay-at-home economy stocks," the "Mad Money" host said, "because the stay-at-home economy just got a major extension for many investors [and] right or wrong, thoughtless or cerebral, it's worth exploiting…."
"In the places where protests turned violent, it gives businesses another reason to shut down or keep their employees working remotely. From this stock market's perspective, everything that happened this weekend means the stay-at-home economy will last longer than we thought…."
"Put it all together, and it's not that the market is totally heartless, although it certainly has no heart," Cramer said. "It's that buyers are oblivious to the risk of purchasing stocks that have run and run and run some more."
Brewery offers $20,000 to hike the Appalachian Trail, drink beer [UPI]
The winning applicant will be granted the "Chief Hiking Officer" title and be flown out to trail head in 2021 for a 2,200 mile hike….
The hiker, who would tackle the trail between May and September 2021, would be outfitted with equipment by the brewery, as well as being treated to "some big ol' beer parties along the way."