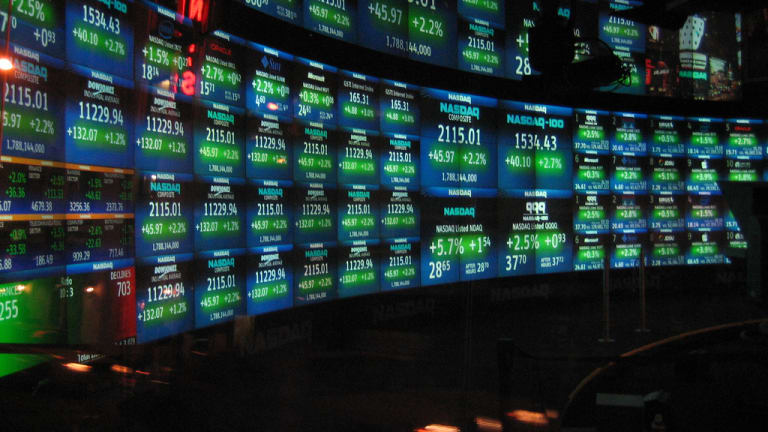 Opening Bell: 6.24.20
Cases rise, stocks drop; Dell's worthless; whistleblower worries; grim bonuses; and more!
U.S. Stock Futures Drop as Coronavirus Infections Surge [WSJ]
New coronavirus cases have jumped in several states, with Arizona, Texas and California reporting daily records of infections Tuesday. Texas Gov. Greg Abbott and Florida Gov. Ron DeSantis said they would step up enforcement of social-distancing guidelines…. European stocks dropped, with the Stoxx Europe 600 falling 1.5%.... Also weighing on stocks, the U.S. said it was considering imposing tariffs on $3.1 billion worth of products from the U.K., France, Germany and Spain.
The Big U.S. Stock Indexes Are Telling Different Stories [WSJ]
The Nasdaq's advantage over the Dow and S&P 500 is the biggest since 1983. The gap between the S&P 500 and the Dow is the widest since 2002, when the Dow was ahead…. A handful of growth stocks that have surged this year have an outsize influence on the Nasdaq and the S&P 500. Apple Inc., Microsoft Corp., Amazon.com Inc., Google parent Alphabet Inc. and Facebook Inc. together account for about 40% of the Nasdaq and 20% of the S&P. Of those stocks, only Apple and Microsoft are in the Dow.
Dell Explores Spinoff of $50 Billion Stake in VMware [WSJ]
The goal of the review is to address a gap between Dell's market value—roughly $36 billion as of Tuesday afternoon—and the value of its 81% stake in VMware, a differential that suggests the market is assigning little or no worth to Dell's core personal-computer and data-storage business…. To the frustration of Dell investors, the company's stock has barely budged since returning to the public markets in 2018.
Credit Suisse Reviews Funds Linked to SoftBank-Backed Firm [WSJ]
The four funds invest primarily in securities seeded by Greensill Capital, a firm that has become a high-profile name in financing global trade…. Last year, SoftBank's $100 billion tech-heavy Vision Fund invested $1.5 billion in Greensill, valuing the firm at $3.5 billion.
Blackstone to Bypass Scramble for Investment-Bank Talent in Bid to Diversify Hiring [WSJ]
Blackstone, which has been working for years to extend its campus reach, says it will directly recruit from 44 schools this academic year. That is up from just nine in 2015…. Globally, 40% of Blackstone's current incoming class of analysts are women, up from less than 20% in 2015. Nearly half of the members of its incoming U.S. analyst class are women or minorities, and the firm says half of its major businesses have a woman or minority as one of the top two leaders.
Supreme Court's Ruling on SEC Disgorgement Could Shrink Whistleblower Awards [WSJ]
Disgorgement has been a significant driver of the whistleblower awards the agency has issued, said Erika Kelton, a partner and whistleblower attorney at law firm Phillips & Cohen LLP. The SEC has recouped more than $1 billion in disgorgement of ill-gotten gains and interest in enforcement actions brought with information from tipsters between 2011 and end of September, according to the SEC whistleblower program's 2019 annual report to Congress.
Companies that spend on social causes risk hedge fund challenge: study [Reuters]
U.S. companies have about a 3% chance on average of being targeted by an activist hedge fund, but the probability nearly doubles for those who are top spenders on corporate and social responsibility (CSR) programs, according to the study, which analyzed 506 instances of shareholder activism between 2000 and 2016.
"CSR spending can be an indicator (to hedge funds) that there might be some wasteful spending at companies and that maybe top management isn't focused on the short-term returns," one of the study's authors, Pennsylvania State University professor Mark DesJardine, said in an interview.
Hedge Fund Mogul Defends His Infamous Coronavirus 'Profiteering' [Observer]
"It's a bit of an overstatement to say that we made 100 times on an investment," Ackman said, going on to explain how a credit protection insurance policy works. "The way that bet was entered was that you commit to paying $500 million per year for five years. The longer you keep it on, the more [likely you'll earn a profit]. It's a bit different than someone who can scrape together $10,000 and increase it by 100 times."
Fund manager recruits warned bonus pools may 'dry up' as pandemic hits profits [FN]
"Candidates want to make sure any move provides a significant uplift in compensation to reflect a move in a tough market, whereas firms have tightened their purse strings and are not always willing to pay up significantly or put guarantees in place," said [executive recruiter David] Harms…. "Those that are in a strong position will probably focus on fixed pay for key talent as the uncertainties of 2020 will be worrying employees too, and the outlook for the 2020 bonus pool is pretty grim for many," said [executive-pay consultant Carl] Sjöström.