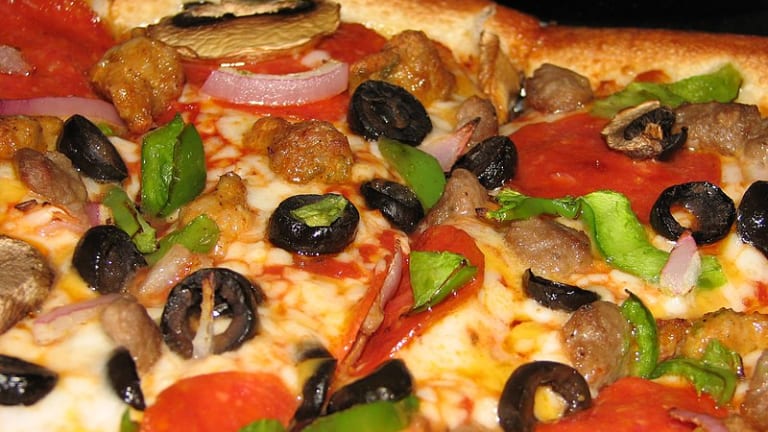 Opening Bell: 6.25.20
Second waves; one giant, sad mouse; pissing contests; and more!
U.S. Initial Jobless Claims Worse Than Forecast for Second Week [Bloomberg]
Initial jobless claims in regular state programs fell to 1.48 million last week from an upwardly revised 1.54 million in the prior week, Labor Department data showed Thursday. Continuing claims, a closely watched figure that tracks the overall pool of recipients, declined by more than forecast to 19.5 million in the week ended June 13….
"Even though you're obviously getting a lot of people rehired, the people being laid off is eating into that quite a bit," said Joshua Shapiro, chief U.S. economist at Maria Fiorini Ramirez Inc. "What you're seeing is a second leg of layoffs. Now it's not just the service sector being shut down. Now it's businesses saying, 'Well, I don't need all these people.'"
IMF Downgrades Already-Glum Economic Outlook Due to Coronavirus Crisis [WSJ]
The IMF said on Wednesday the global economy will shrink 4.9% this year, compared with its April estimate of 3%. The international lending institution downgraded its 2020 forecast for all major economies, citing economic data that was even grimmer than expected in April…. The IMF said global employment loss in the second quarter of 2020 could be equivalent to losing 300 million full-time jobs….
In contrast to the Great Depression from which the world struggled to recover for a decade, the IMF expects the global economy to grow next year, and said that on a monthly basis, many countries may have passed the worst.
Chuck E. Cheese parent files for bankruptcy as COVID-19 deals fresh blow [Reuters]
Already loss making, the outbreak shut the door on a rebound as sales plunged after restaurants were forced to close as lockdowns were put in place. Chuck E. Cheese was hit especially hard owing to its children's party and games venues./Irving, Texas-based CEC, which was taken private by Apollo Global Management in a leveraged buyout in 2014, joins a growing list of high-profile corporate collapses due to the ongoing health crisis.
'It's been tough for us': Day traders are trouble for investors, $100 billion hedge-fund titan says [BI]
"It's hard to play poker with someone you haven't seen before," Man Group CEO Luke Ellis said at Bloomberg Invest Global on Wednesday…. "It's been tough for us," he continued. "It's a new player in the market that we haven't seen for maybe 10 years and it's a significant player."
SoftBank CEO Masayoshi Son quits seat on Alibaba board [MarketWatch]
Son said he was stepping down at his own request, and that he was "matching" the day of his resignation with [Alibaba founder Jack] Ma's [departure from SoftBank's board]. He said that the parting of ways was smooth, and that he hadn't had a fight with Alibaba.
How to Lose a Billion Dollars Without Really Trying [II]
"These trades were WMDs," says one prominent vol manager. "You knew they were going to go bad. But it's always much easier to predict the future than to know exactly when" it will come to pass…. And when Malachite said yes, it kicked off something like a price war, according to the trader. Or perhaps a pissing contest….
"What happened with Malachite and the others was no accident," says the prominent trader. "People on the buy side knew it. People on the sell side knew it. The allocators should have known it."
'Massive' Forgery Helped Hide $3 Billion Hole in Energy Trader's Books [WSJ]
[The administrators] found the group overstated assets by an "astonishing amount," pointing to a $2.23 billion shortfall in accounts receivables—payments due from customers—and inventory stockpiles apparently inflated by $812 million….
The administrators told Singapore's high court this week that Hin Leong "fabricated documents on a massive scale," including bank statements, sales contracts, invoices, and bills of lading for ships…. Fabrication was so widespread, the administrators said, that "every document had to be scrutinized in order to check and verify whether it was genuine."
Goldman's Local Barber Trims Shaggy Bankers Once Again [Bloomberg]
One top executive got his eyebrows trimmed. A young financier complained about bossy politicians. A managing director from Goldman Sachs Group Inc. said it felt like the first day of school…. The salon has a private room for pedicures, and photos over the cash register of hedge fund billionaire Paul Tudor Jones and former Treasury Secretary and Goldman boss Hank Paulson. Anzalone charges about $38 for a cut, a price that shrewd traders would favor to the $1,000 trims Julien Farel gives at his salon inside the Loews Regency hotel uptown.