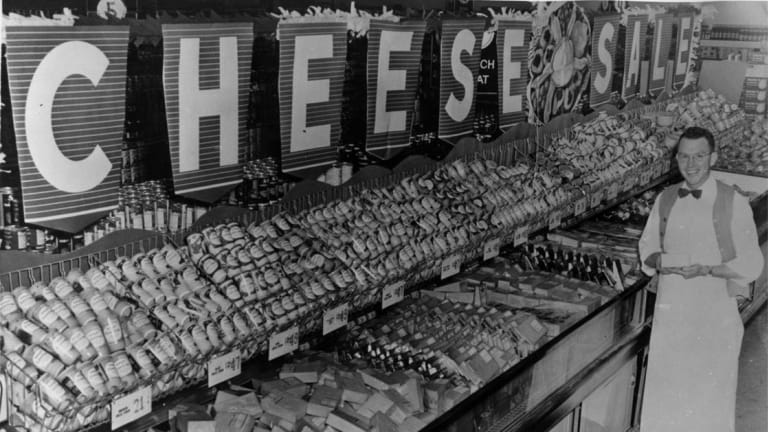 Opening Bell: 6.26.20
Jay Clayton's (bad) idea; hedge funds make all the money Wirecard doesn't have; no $20 sheet cake for you; and more!
SEC's Clayton demurs on firing of Manhattan US attorney he would replace [The Hill]
"This was entirely my idea. This is something that I've been thinking about for several months as a possible continuation of my public service," Clayton said…. "I need to go back to New York," Clayton told a House Financial Services subcommittee….
"This is something I've been talking about for a while, consulting with people as to whether this would make sense for me to continue in public service," he added. "This was first raised to the president the attorney general last weekend as something that I had wanted to do and they first became aware of it last weekend."
Hedge funds pocket €1.5 billion as Wirecard goes bust [Reuters]
Wirecard shares crashed to 2.5 euros on Thursday from 104.5 euros a week ago, before the company revealed a $2.1 billion hole in its accounts….
That has landed Coatue Management, the hedge fund with the largest short position, a 271 million euro profit on paper, according to Reuters calculations…. 10 hedge funds have made hundreds of millions between the company announcing its mammoth accounting hole on June 18 and Thursday, when it applied for insolvency.
Albertsons pulls off downsized IPO after years of trying [Reuters]
Albertsons said it sold shares in its IPO at $16 apiece, below its $18-$20 target range….. The Boise, Idaho-based company also cut the number of shares sold in the IPO to 50 million from 65.8 million.
The downsizing of the IPO came after heated discussions between the underwriters and Cerberus, which deliberated whether to walk away from the offering at the last minute, as it did in 2015, a source familiar with the deliberations said.
U.S. Wins Round in Fight Over PPP Bankruptcy Ban [WSJ]
While Congress didn't bar bankrupt businesses when it set up the PPP, the SBA said in April that opening up access to companies in chapter 11 "would present an unacceptably high risk of an unauthorized use of funds or non-repayment of unforgiven loans…."
More than 30 companies nationwide have filed lawsuits challenging the SBA, hoping to win access to the PPP notwithstanding their bankruptcy proceedings. Hidalgo County Emergency Service Foundation, the largest ambulance service in South Texas, was one of the first. A bankruptcy judge sided with the company, ordering its lender to disregard the PPP's bankruptcy ban when processing the application….. Under binding precedent, no court can issue such an injunction against SBA Administrator Jovita Carranza, according to the decision.
Blackstone adds Google CFO Ruth Porat to its board of directors [MarketWatch]
Blackstone, one of the world's largest real-estate investors, in recent quarters expanded its footprint in areas such as warehousing and logistics. Those industries are set to benefit from consumers' shift toward more online shopping — a trend that has been exacerbated by local store closures aimed at curbing the spread of the novel coronavirus…..
With her roles at Google and Alphabet, Porat is adding important knowledge to Blackstone's board, said Kevin Rippey, co-head of internet research at investment bank Evercore Inc. "Google is probably the primary catalyst for selling goods online," Rippey said. "Ms. Porat sits at the intersection of tech and finance."
Lobbyist Jack Abramoff Charged in Crypto-Currency Case, U.S. Says [Bloomberg]
Prosecutors and the U.S. Securities and Exchange Commission alleged that Abramoff misled investors while promoting a blockchain-based digital token called AML BitCoin, through the NAC Foundation. The company's founder, Rowland Marcus Andrade, is fighting criminal charges…. In the early 2000s, Abramoff was at the center of a scandal that led to 20 convictions or guilty pleas, including two officials in President George W. Bush's administration, a member of Congress, congressional aides and nine other lobbyists. Abramoff served 43 months in prison before he was released in 2010.
Swedish Regulator Fines SEB $107 Million, Citing Lax Anti-Money-Laundering Efforts [WSJ]
The regulator, known as the Finansinspektionen, was investigating the bank's anti-money-laundering governance and controls in Estonia, Latvia and Lithuania…. A large portion of business in SEB's Baltic operations came from nonresident customers, including many whom the subsidiary banks themselves had classified as high risk, the regulator said.
Costco Discontinues Half-Sheet Cake, an Apparent Casualty of Covid-19 [NYT]
The bakeries instead will focus on round, 10-inch cakes that "seem to be resonating with our members," the statement said.
While Costco would not elaborate on the specific reason for discontinuing sales of the half-sheet cake, the company indicated in a response to several customer comments on Facebook that it was related to the coronavirus pandemic. "To help limit personal contact and create more space for social distancing, Costco has reduced service in some departments," the company wrote. "At this time, we are not making sheet cakes for special order."