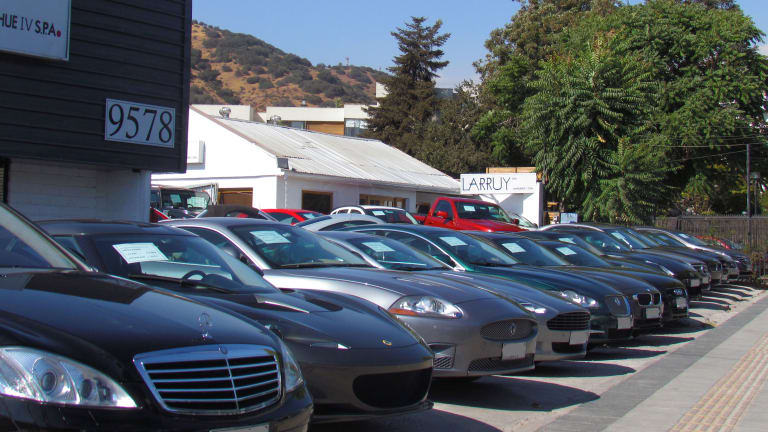 Opening Bell: 6.29.20
Cash cliffs; credit confusion; coronavirus car sales; Cannes cancelled (for us); and more!
A cash cliff spells trouble for U.S. unemployed, and everyone else [Reuters]
Without new support, recipients face a substantial loss of income - particularly devastating for those like the Ramirez family who worked in hard-hit sectors like hospitality where new jobs are scarce. During high unemployment and a still-raging pandemic, the end of enhanced jobless benefits could drag on consumer spending, set off a wave of missed rent and mortgage payments and translate to a slower recovery, economists said…. That may pressure some people short on cash to risk their health to take a low-paying job at a restaurant or delivery company, which may expose them to the virus, said Julia Coronado, president of MacroPolicy Perspectives and a former Federal Reserve economist. "That's a very terrible choice for our policymakers to be telling people they need to make," she said.
'Flying Blind Into a Credit Storm': Widespread Deferrals Mean Banks Can't Tell Who's Creditworthy [WSJ]
Millions of Americans are out of work and behind on their debts. But, in many cases, the missed payments aren't reflected in their credit scores, nor are they uniformly recorded on borrowers' credit reports…. The law says lenders that allow borrowers to defer their debt payments can't report these payments as late to credit-reporting companies.
Lenders that are having a tough time spotting risky loan applicants are approving fewer borrowers for credit cards, auto loans and other consumer debt. They are also hunting for new data sets that could indicate who is in financial trouble and how much they need to set aside to cover soured loans.
Private Equity's Trillion-Dollar Piggy Bank Holds Little for Struggling Companies [WSJ]
That pile was at a record $1.45 trillion globally as of June, excluding venture-capital funds, according to data provider Preqin Ltd…. All this dry powder has done little to soften the pandemic's blow to companies owned by buyout firms…. Thirty-four U.S. private-equity-backed companies filed for bankruptcy from March 1 through June 14, according to data provider PitchBook Inc…. Private-equity firms hold ample money earmarked for new investments, but little for shoring up companies they bought more than three or four years ago….. Funds raised in earlier years are "running on fumes," said Andrea Auerbach, head of global private investments for Cambridge.
Shift Plans to Go Public This Year as Covid-19 Boosts Online Car Sales [WSJ]
Investors are excited by the prospect of an entirely new market for online players to displace traditional sellers. Carvana's shares, which have climbed steadily since late March, have jumped eightfold since the company's 2017 initial public offering. Vroom shares have more than doubled since its IPO early this month.
Wirecard Scandal Puts Spotlight on Auditor Ernst & Young [WSJ]
Ernst & Young GmbH, auditor to insolvent German fintech company Wirecard AG, had questions related to unorthodox arrangements under which the company's cash was held in bank accounts it didn't control as far back as 2016, according to emails seen by The Wall Street Journal.
The auditor subsequently signed off on three years of Wirecard's financial results with those arrangements in place….
"We feel Ernst & Young's auditing work was a disaster," said Marc Liebscher, whose Berlin-based law firm is representing the private Wirecard investors who filed the complaint. "Our clients are convinced, Ernst & Young should stand trial."
The Long, Unhappy History of Working From Home [NYT]
Richard Laermer has some advice for all the companies rushing pell-mell into this remote future: Don't be an idiot.
A few years ago, Mr. Laermer let the employees of RLM Public Relations work from home on Fridays. This small step toward telecommuting proved a disaster, he said. He often couldn't find people when he needed them. Projects languished….
"Working from home is a strategic move, not just a tactical one that saves money," said Kate Lister, president of Global Workplace Analytics. "A lot of it comes down to trust. Do you trust your people?"…
As long ago as 1985, the mainstream media was using phrases like "the growing telecommuting movement." Peter Drucker, the management guru, declared in 1989 that "commuting to office work is obsolete."
E.U. Plans to Bar Most U.S. Travelers When Bloc Reopens [NYT]
Travelers from more than a dozen countries that are not overwhelmed by the coronavirus are set to be welcomed when the bloc reopens after months of lockdown on July 1. The acceptable countries also include China — but only if China allows European Union travelers to visit as well, the officials said…. The exclusion of the United States, an important source of tourism to the European Union, represented a stinging rebuke to the Trump administration's management of the coronavirus scourge….
The United States, which banned most European Union travelers in March when the virus was raging in Europe, has not eased its own restrictions since then, even though European infections and deaths have dropped.