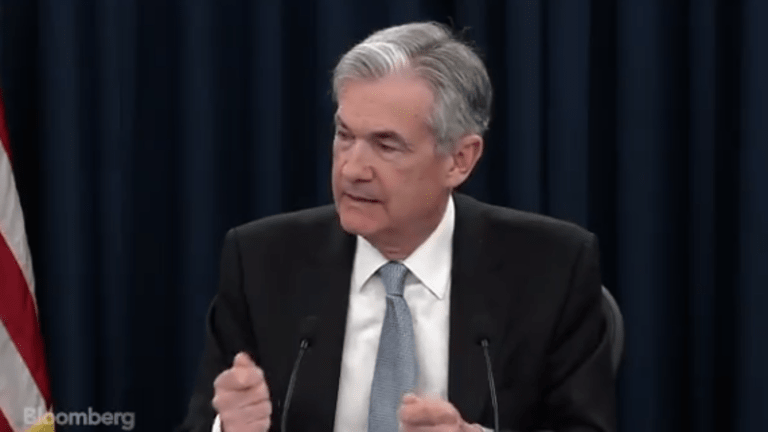 Opening Bell: 6.3.20
Fed progam that hasn't launched already a smashing success; PPP still less so; CQS even less so still; killer hand sanitzer; and more!
Fed Promised to Buy Bonds but Is Finding Few Takers [WSJ]
"I really don't think the market needs it anymore," said Columbia Threadneedle Investments portfolio manager Thomas Murphy. "They are the victim of their own success…." The Fed has yet to officially launch the initiative, which enables it to buy limited amounts of new and pre-existing bonds of companies….
Japan Warns Its Banks About Risky U.S. Debt [WSJ]
Until recently, the Financial Services Agency, Japan's main bank regulator, had paid relatively little public attention to the CLO issue…. The review said banks' capital buffers could be dented by investing in CLOs. "Even if they do not intend to sell their investments before maturity, there still is the risk of write-downs if credit ratings on their investments were downgraded, causing huge price fluctuations in the market," the regulators said.
U.S. small business program handed out virus aid to many borrowers twice [Reuters]
The money mistakenly handed out could amount to hundreds of millions of dollars that the government and lenders - which made the loans - have been trying to identify and recover in recent weeks, one of the people briefed on the matter said….
The error was caused by a blind spot in the SBA's loan processing system which failed to see when some borrowers submitted applications multiple times typically with several different lenders, three of the sources said.
Information provided by the sources, which include industry executives and borrowers, as well as Reddit posts, suggest at least 1,020 duplicate deposits were issued. While that is a tiny fraction of funds disbursed under the huge program, it could amount to roughly $116 million dollars based on average loan sizes.
Lockdown Winners and Losers Shouldn't Both Be Rallying [WSJ]
The laggards have had a roaring comeback as states begin to reopen and investors bet the worst of the economic fallout is in the rear-view mirror…. That rebound could still make sense even if nightlife and recreation haven't picked up in earnest. After all, a single lousy year should have a modest impact on most Wall Street valuation models that rely on discounting cash flows. And since markets are forward-looking by nature, stock prices ought to rally before business prospects begin to improve meaningfully….
But stocks that benefit from consumers staying home also should be valued on a longer-term basis, and their prices imply a bet that life won't be normal for a long time.
SoftBank and Masayoshi Son search for path out of 'coronavirus valley [FT]
"There is a big question mark over [the company's] financial discipline and SoftBank's commitment to keeping it sound," said Hiroyuki Nishikawa, an analyst at S&P Global Ratings, which cut SoftBank's credit rating outlook from stable to negative in March….
"The fact that SoftBank is being forced to dispose of its most prized assets shows that it is facing a challenging situation," said Tomoichiro Kubota, an analyst at Matsui Securities. "In the past, it would sell mature assets to invest in ventures. This time, the objective is very different: to improve its financial health."
Billionaire Hintze's Hedge Fund Rocked by Pandemic Losses [Bloomberg]
The Hintze-managed fund plunged as much as 45% in March and April -- its worst-ever loss -- missing the rebound that followed the initial shock from the coronavirus pandemic even as peers recovered to post gains in April. More than $3 billion of assets were erased…. The firm sold a portfolio of European collateralized loan obligations in April for about a fifth of their face value to raise cash, say people with knowledge of the matter….
"The global market sell-off has been severe and indiscriminate," Hintze wrote to clients in April, explaining the decline. "We look forward to continuing with our opportunistic approach while remaining cognizant of the near-term challenges relating to the unknown effects of Covid-19 on the global economy."
Contactless Payment on New York City Subway Is Delayed by Coronavirus [WSJ]
The new way of paying for subway and bus trips using a smartphone or contactless credit card couldn't have come at a better time for New Yorkers wishing to avoid touching a MetroCard vending machine.
But the coronavirus pandemic has delayed by about two months the completion of the Metropolitan Transportation Authority's new fare payment system, OMNY, across the subway, officials said Tuesday…. MTA officials say installation work resumed at the beginning of May, and they expect the system to be available at all subway stations by the end of December.
U.S. Temporarily to Allow Certain Impurities in Hand Sanitizer [Reuters via NYT]
The move will provide clarity on impurity limits for a slew of fuel ethanol companies that had switched to producing hand sanitizer during the outbreak, after regulators discovered some of the impurities, including cancer-causing acetaldehyde, several weeks ago….
"We do not believe the new guidance will help alleviate the hand sanitizer shortage in any meaningful way," Cooper said, adding that benzene is not present at any level in the ethanol the industry provides for sanitizer or other purposes.