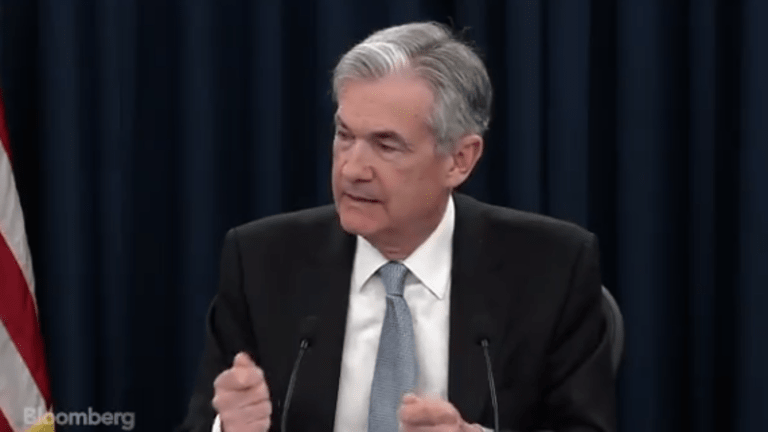 Opening Bell: 6.30.20
Bailouts, past and present; dividends good and bad; selling someone else's shares; and more!
Paycheck Program Ends With $130 Billion Unspent, and Uncertainty Ahead [NYT]
After a rush of early demand — the initial $349 billion set aside for the program was gone in 13 days — borrowing slowed significantly…. Lenders cited two main reasons there was money left over. First, most eligible companies that wanted a loan were ultimately able to obtain one. (The program limited each applicant to only one loan.) Also, the program's complicated and shifting requirements dissuaded some qualified borrowers, who feared they would be unable to get their loan forgiven.
Bailout or Backstop? Lawmakers May Focus on Fed's Corporate Bond Buying [NYT]
Accusations that the central bank bailed out big companies started even before it had actually spent a penny on the efforts. Fed officials say they just are trying to encourage smooth market functioning without giving any individual firm a boost, and that by helping big employers, the policies safeguard the overall economy. The Fed is taking a formulaic approach to its buying, which could help to defend itself against any accusations of favoritism.
Wall Street holds dividends steady after stress tests — except for Wells Fargo [FN]
The fourth-largest US bank by assets said Monday it would cut its dividend from the 51 cents it paid in each of the four most-recent quarters…. The other big US banks — JPMorgan Chase, Citigroup, Bank of America, Goldman Sachs and Morgan Stanley — said they intend to hold their dividends steady. Still, this would be the first time any of the major banks reduced its per-share payout since the second quarter of 2009, when they faced an existential threat from the housing crisis.
Hedge Funds Score Big Gains on Dividend Bets That Hurt Banks [Bloomberg]
One of the most heavily traded contracts in Europe tumbled almost 60% in March as a spate of dividend cuts spooked investors and banks dumped futures to hedge exposures at their structured product units…. Ovata Capital Management, Oasis Management Co., York Capital Management and AM Squared Ltd. all scored double-digit returns on dividend futures as the securities snapped back from the March rout, buoyed by unprecedented government stimulus.
Uber Is Said to Be in Talks to Buy Delivery Rival Postmates [Bloomberg]
Postmates is alternatively exploring various paths to go public, said the person, who asked not to be identified because the discussions are private. One option it's considering would involve merging with a special purpose acquisition company, the person said…. Founded in 2011, Postmates was one of the first to let customers in the U.S. order meal delivery using a smartphone app. However, competition has grown intense in recent years, and Postmates is a distant fourth.
Business Embraces Hong Kong's Security Law. The Money Helps. [NYT]
Beijing twisted some arms to win that support, hinting that it could use its huge clout to punish any global company or local tycoon who crosses it. But China has also won over some business hearts and minds — and a big new inflow of Chinese money into the territory has helped it make its case.
The money, totaling billions of dollars in new stock offerings and property deals by blue-chip Chinese companies in the past few weeks alone, have bolstered perceptions in the business world that Hong Kong will remain a deeply profitable place to do business for years to come.
SEC Charges BNP Paribas with Violations of Regulation SHO [SEC]
For each of those "long" sales, the customer did not have sufficient shares in its prime brokerage account at BNPP on the morning of the settlement date to cover the sale order. When the customer failed to deliver the shares by the settlement date, BNPP loaned the customer shares to cover the sale…. BNPP agreed to be censured, to cease-and-desist from violating Rule 203(a)(1) of Regulation SHO, and to pay a penalty of $250,000.
The hedge fund manager behind a long-shot coronavirus pill [FT]
An experimental drug being developed by a tiny biotech company offers a glimpse of hope at a time of crisis: a twice-a-day pill that could be prescribed to someone as soon as they test positive for coronavirus, attacking the disease before they become seriously sick…. If the medicine, codenamed EIDD-2801, does end up working, it would be a crowning achievement for Wayne and Wendy Holman, the husband and wife team behind Miami-based Ridgeback Biotherapeutics….
[Mathew] Martoma alleged, unsuccessfully, that the trades at the centre of the government's case had been made on the basis of Dr Holman's expert advice, rather than inside information. Dr Holman had already left the division of SAC by the time of the trades in question but continued to advise the hedge fund on its healthcare holdings.