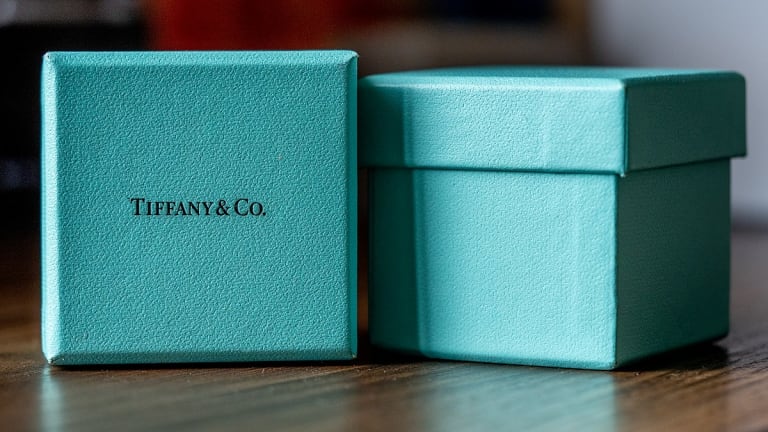 Opening Bell: 6.5.20
Unemployment falls; bankruptcies rise; Slack ain't Zoom; Musk v. Bezos; Ken Griffin buys a painting; and more!
America's unemployment rate falls to 13.3% as economy posts surprise job gains [CNN]
The economy gained 2.5 million jobs.
It was the largest monthly gain in new jobs since the Bureau of Labor Statistics started tracking the data series in 1939….
The Labor Department noted that during the pandemic, millions of workers were misclassified as "employed but not at work," when they should have been counted as "unemployed on temporary layoff." If it weren't for those misclassifications, the unemployment rate would have been higher — around 19.2% in April and 16.1% in May, not including seasonal adjustments.
Still, economists' estimates for the May report were way off, with expectations around 20% and about 8 million jobs lost.
U.S. Business Bankruptcies Rose 48% in May [WSJ]
U.S. courts recorded 722 businesses nationwide filing for chapter 11 protection last month, a yearly increase of 48%, according to figures from legal-services firm Epiq Global…. The data also showed a month-to-month increase. May's filings were up 28% from the 562 recorded in April….
The number of corporate bankruptcies this May matches the tally from May 2011, when the scars of the recession were still fresh.
Goldman Sachs executive's email making plea for racial equality goes viral at firm [Reuters]
"To everyone who's asked me some variant of "how's it going?" over the past month, I've probably lied. Or lacked the words to articulate it fully, but I'm giving it a shot," [managing director Frederick] Baba wrote in the email seen by Reuters…. Baba goes on to draw a detailed account of his experiences witnessing and being subjected to racial discrimination and aggression, including a 2011 encounter with Chicago police. Baba said the Chicago police slammed him against the hood of a cruiser because he matched the generic description of a black man wearing a t-shirt and shorts.
Charles Schwab Wins DOJ Approval For $26 Billion TD Ameritrade Deal [Forbes]
The $26 billion deal between the two largest publicly traded discount brokers will create a brokerage mammoth with more than $5 trillion in client assets ($3.8 trillion from Schwab and $1.3 trillion from TD Ameritrade)…. Another rival online broker, E-Trade Financial, sold itself to Morgan Stanley in February: The $13 billion deal was approved by the DOJ in March.
Pompeo Calls Nasdaq's Strict Rules a Model to Guard Against Fraudulent Chinese Companies [Reuters via NYT]
His remarks on the issue, reported first by Reuters before being delivered via a statement, illustrate the Trump administration's desire to make it harder for some Chinese companies to trade on exchanges outside of China. It also adds to the growing list of flashpoints for two countries already at odds over issues such as trade, COVID-19 and Hong Kong….
"I applaud Nasdaq for requiring auditing firms to ensure all listed companies comply with international reporting and inspection standards," Pompeo added, referring to the U.S. bourse's decision to tighten listing rules in a bid to curb initial public offerings of Chinese companies closely held by insiders and with opaque accounting.
Slack was judged by Zoom standards, and it didn't end well [MarketWatch]
Slack's internal messaging and collaboration software and Zoom's videoconferencing offering have been mentioned in the same breath as companies benefiting from workers being forced to stay home during the global COVID-19 pandemic. But the results were far different — while Zoom nearly doubled its annual revenue guidance, Slack raised its sales forecast less than 2%, to a range of $855 million to $870 million.
Elon Musk calls for Amazon breakup after Covid-19 skeptic claims it censored his book [CNBC]
His tweet came after writer Alex Berenson tweeted a screenshot showing that his upcoming book about Covid-19 doesn't meet Amazon guidelines for sale. Berenson has been a critic of the coronavirus lockdown and has suggested that the risks of serious illness or death are much lower than reported, especially for younger people…. Amazon said later that the book was removed in error, is being reinstated and that it has contacted Berenson.
Brooks Bros., 'Made in America' Since 1818, May Soon Need a New Calling Card [NYT]
In late March, Brooks Brothers was showered with praise after announcing it would use its three clothing factories in the United States to make personal protective equipment to help fight Covid-19.
Now… Brooks Brothers plans to lay off nearly 700 employees this summer at the factories, in Massachusetts, New York and North Carolina. The company is also trying to find buyers for the factories by mid-July, and expects to close them if it can't….
"I feel very bad about this," Mr. Del Vecchio said. But he added, "The factories never made money for us, and at this moment all resources need to be maintained and saved to make sure we can come out on the other side of the crisis."
Louis Vuitton casts doubt over $16bn Tiffany takeover [BBC News]
LVMH said on Thursday that it would not buy Tiffany shares on the open market.
It could be a sign that LVMH wants to renegotiate a cheaper price…. LVMH said that during its board meeting on Tuesday, the firm "notably focused its attention on the development of the pandemic and its potential impact on the results and perspectives of Tiffany & Co with respect to the agreement that links the two groups".
Rare Stock Tweak During Pandemic Adds Millions to a C.E.O.'s Potential Payout [NYT]
Raytheon Technologies, one of the country's biggest defense contractors, recently cut salaries for thousands of employees as the pandemic crimped business. Around the same time… Raytheon disclosed in a filing that it had tweaked how it calculates certain stock-related payouts owed to senior executives and employees…. The change led to an estimated $12.5 million gain for Mr. Hayes on his recent equity awards, Raytheon later told The New York Times. The company said the change was necessary to ensure that Mr. Hayes and 3,900 employees — about 2 percent of its work force — did not lose compensation they had already been awarded.
US billionaires have regained $565 billion in wealth since the pit of the crisis [CNN Business]
Total wealth for billionaires now stands at $3.5 trillion, up 19% from the low point near the beginning of the pandemic, the report said…. Since that day, nearly 43 million Americans have filed for initial unemployment benefits. Lower-income workers, especially in travel and service-sector jobs, have been hit particularly hard by the health crisis….
"The stock market taking off — and decoupling from the real economy — is exacerbating inequality," said Kristina Hooper, chief global market strategist at Invesco.
Ken Griffin Buys Basquiat Painting for More Than $100 Million [Bloomberg]
"The vast majority of Ken's art collection is on display at museums for the public to enjoy" said Zia Ahmed, a Citadel spokesman. "He intends to share this piece as well."
The canvas, "Boy and Dog in a Johnnypump" (1982), has long been a prized possession of newsprint magnate Peter Brant…. The sale would be a major event during normal times, but the art market has been in lockdown since March and private transactions have mostly stayed below $5 million