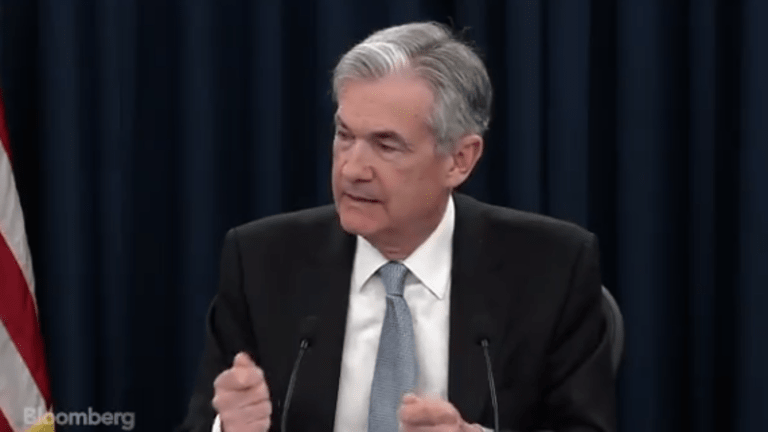 Opening Bell: 7.13.20
Alien invasions; Main Street mess; chief disappointment officers; Ghosn's saviors unsaved; and more!
'It's going to be really ugly.' Here come the big bank earnings [CNN]
JPMorgan Chase, Bank of America and Citigroup are all expected to reveal their second-quarter profits crashed by 50% or more. Wells Fargo is likely to slash its coveted dividend and announce the scandal-ridden bank's first quarterly loss since the financial crisis.
"2020 has been a disaster," said Jim Shanahan, who covers banks at Edward Jones. "It wasn't the banks' fault. It was like we had an alien invasion in the second quarter."
Fed, Treasury Disagreements Slowed Start of Main Street Lending Program [WSJ]
Fed officials generally favored easier terms that would increase the risk of the government losing money, while Treasury officials preferred a more conservative approach, people familiar with the process said…. The disagreements over relatively narrow design issues reflect broader philosophical differences over what the program is trying to accomplish and how much risk the government should take as a result. The upshot is that the program, announced in March, went through multiple revisions and opened for business this past week. As of Wednesday, it hadn't purchased any loans.
Chatham Hedge Fund Has the Winning Bid for McClatchy Newspapers [NYT]
McClatchy, the publisher of The Miami Herald, The Kansas City Star, The Charlotte Observer and its flagship publication, The Sacramento Bee, filed for Chapter 11 bankruptcy protection in February. Chatham, an investor in the company since 2009, is its largest creditor…. It will not be split up, McClatchy said, its 30 news outlets remaining intact….
In a statement, a Chatham spokesman said the company was "pleased with the outcome of the auction," adding, "Chatham is committed to preserving newsroom jobs and independent journalism that serve and inform local communities during this important time."
Controversial Trump Fed nominee Shelton may move forward as Senate panel sets vote [MarketWatch]
The stalled nomination of Judy Shelton, President Donald Trump's controversial pick for the Federal Reserve, got a potential boost Friday when the Senate Banking Committee announced a July 21 vote on her nomination…. [Sen. Mike] Crapo has previously hesitated to bring her nomination to a committee vote because Sen. John Kennedy, a Louisiana Republican, remained undecided. If Kennedy voted with all the Democrats on the panel, Shelton's nomination would be defeated 13-12.
London Banks Urged to Pay Reparations for Historical Slavery Links [WSJ]
The Bank of England, Barclays PLC and Lloyd's of London insurance market are among those to apologize for or acknowledge links to slavery since the May killing of George Floyd by a police officer in Minneapolis prompted protests world-wide…. "Britain was the most efficient and profitable slave trader in terms of return on capital largely because of the role of the City of London in providing cheaper finance, better insurance rates, better reinsurance rates and, critically, funding the construction of the shipping industry," Hilary Beckles, chairman of a reparations commission representing Jamaica, Barbados and 10 other Caribbean nations, said in an interview.
Demand for Chief Diversity Officers Is High. So Is Turnover. [WSJ]
"When they get in these institutions, they can find they don't have the ability to effect change," she said….
Christie Smith was Apple Inc.'s head of inclusion and diversity until she left the company recently, making her the third person to vacate that role after less than three years in the job…. The former head of diversity at Morgan Stanley sued the bank last month, saying it hadn't done enough to promote people of color and that it fired her in December for pushing it to move faster. The bank has rejected the allegations.
Wall Street Journal Staff Members Push for Big Changes in News Coverage [NYT]
"In part because WSJ's coverage has focused historically on industries and leadership ranks dominated by white men, many of our newsroom practices are inadequate for the present moment," the letter said…. "Reporters frequently meet resistance when trying to reflect the accounts and voices of workers, residents or customers, with some editors voicing heightened skepticism of those sources' credibility compared with executives, government officials or other entities," the letter said. "We should apply the same healthy skepticism toward everyone we cover."
Delaware top court rejects hedge funds' bid for higher payout in Jarden deal [Reuters]
The Supreme Court, upholding a lower court ruling, found Friday that the fair value of the stock at the time of the acquisition was $48.31. The price is well below both the $71.35 sought by funds affiliated with Fir Tree Partners and Verition Fund Management, and the $59.21 per share Newell had originally agreed to pay.
Judge Denies Bail for Ex-Green Beret, Son Tied to Carlos Ghosn Escape [WSJ]
The Taylors' lawyers had argued that the pair didn't commit a crime in Japan by helping Mr. Ghosn violate his bail conditions and flee the country. Bail-jumping isn't itself a crime in Japan. A Japanese law against harboring criminals didn't apply, they argued.
In his ruling Friday, U.S. Magistrate Judge Donald L. Cabell rejected those arguments, saying the alleged crimes "would appear to fall squarely within the heartland" of Japan's criminal-harboring statute.
M.B.A. Programs Debate Dropping GMAT [WSJ]
A growing list of M.B.A. programs, including the University of Virginia's Darden School of Business and the Wisconsin School of Business, said they plan to extend their test-optional format to the 2021 admissions cycle. Several other M.B.A. programs say they are considering a similar move, citing challenges students continue to face despite the exam moving online. Schools also say the test-optional format enables them to recruit from a broader pool of applicants…. Some top-tier graduate-level business programs, however, have been more reluctant to remove the GMAT requirement. Harvard Business School and other prestigious business programs say the GMAT is still a crucial part of their evaluation process and that a waiver for the in-person test isn't necessary because they accept results from online versions of the GMAT and GRE, a different standardized test required for admission to many graduate schools.