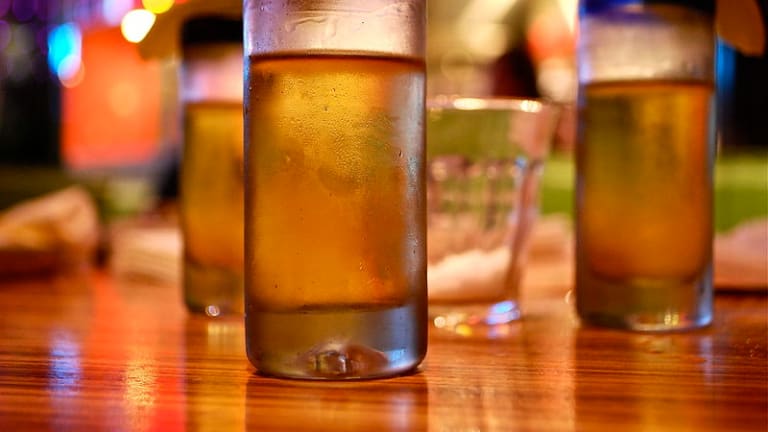 Opening Bell: 7.16.20
Hong Kong security law NBD to bankers but higher taxes are another story; the no-more-Trumpers come out of the woodwork; the Amazin' Sheldon Adelson; and more!
Bankers Shocked by 45% China Tax Rate Mull Leaving Hong Kong [Bloomberg]
Faced with a tax rate as high as 45% -- up from about 15% previously -- Chinese professionals across Hong Kong are considering moving back home to avoid getting squeezed by both the new levy and sky-high living costs in the former British colony…. The prospect of an exodus has upended expectations that mainland talent would help offset any outflow of locals and foreign expatriates from Hong Kong, many of whom are looking to escape the city's controversial new national security legislation…. For now, it appears that only SOE employees who transferred from China have been explicitly instructed to pay taxes on their 2019 income. It's unclear how Chinese authorities will apply the tax laws to citizens who were hired overseas or who don't work for state-owned companies.
Trump will further challenge Manhattan DA's subpoena following Supreme Court decision on tax records [CNN]
Lawyers for Trump cited a concurring opinion written by Supreme Court Justice Brett Kavanaugh, and joined by Neil Gorsuch, that said the President "may raise further arguments as appropriate," including whether the subpoena is too broad and if it would impede the President's ability to carry out his job…. Also Wednesday, [Manhattan District Attorney Cyrus] Vance's office filed an application with the Supreme Court asking the justices to enter the judgment so that the lower court could swiftly address the new legal challenges. The court typically takes 25 days to do so after an opinion is issued.
Six More Billionaires Donate To The Anti-Trump Lincoln Project [Forbes]
The largest donor, supplying $1 million, was billionaire hedge fund manager Stephen Mandel Jr., founder of Lone Pine Capital, according to Federal Election Commission filings released Wednesday…. Martha Karsh, who is married to private equity billionaire Bruce Karsh, gave $50,000….
In May, a Lincoln Project video called "Mourning in America," which criticized Trump's coronavirus response, prompted the president to go on a Twitter tirade.
Neiman Marcus Bankruptcy Watchdog Says Company Must Justify Bonuses [WSJ]
Under U.S. bankruptcy law, Neiman isn't allowed to give "pay-to-stay" bonuses simply to incentivize executives to remain with the company through its bankruptcy, Henry Hobbs, the Justice Department lawyer monitoring Neiman's bankruptcy, wrote in court papers filed Tuesday…. Mr. Hobbs said Neiman needs to show that all eight executives are contributing to improving the business, and that the targets the company set are challenging.
Black Business Owners Had a Harder Time Getting Federal Aid, a Study Finds [NYT]
From late April to late May, the researchers and the nonprofit, which advocates better access to capital for low-income and minority communities, sent pairs of would-be loan applicants to branches of 17 banks. In each pair, a Black borrower and a white borrower shared similar credit and asset characteristics, so the only difference between them was their race. To make the study more conservative, the researchers gave each Black borrower a slightly better financial profile than his or her white counterpart.
The Black borrowers were offered different products and treated significantly worse by employees than white borrowers were in 43 percent of the tests, the study found. Of the 17 banks, some of which were tested through multiple branches, 13 had at least one test in which a white borrower was treated better than his or her Black counterpart.
Sheldon Adelson is mystery bidder who could shake up Mets sale [Thornton/N.Y. Post]
Considering that the 86-year-old Adelson is worth an estimated $30 billion and that Silver Lake is a $43 billion fund long rumored to have an interest in a professional sports team, their massive combined wealth would present the first real threat to Steve Cohen's status as front-runner for the team…. In a statement to The Post, Silver Lake shot down reports of its participation, writing "Any claim that Silver Lake is making or joining a bid for the NY Mets is entirely false and inaccurate."
Men should limit alcohol to 1 drink a day, experts say [AP]
"As a nation, our collective health would be better if people generally drank less," said Dr. Timothy Naimi, an alcohol researcher at Boston University and one of the experts on the committee convened by federal officials.
The proposed advice shouldn't be interpreted to mean that not having a drink on Thursday means you can have two on Friday, Naimi said.
[Ed. note: Fuck off.]