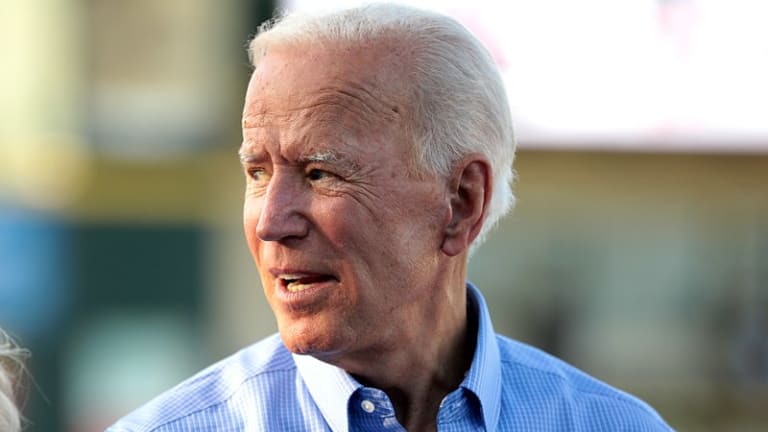 Opening Bell: 7.17.20
What do EU leaders want less: a deal or another meeting about a deal?; Wirecard hits banks—and BaFin; Wall Street making peace with President Biden; and more!
European Union leaders say they are far apart on COVID-19 bailout deal [AP via MarketWatch]
European Union leaders acknowledged Friday they are about as far apart from reaching a deal on an unprecedented 1.85 trillion euro ($2.1 trillion) EU budget and virus recovery fund as the seating distance imposed upon them for health reasons at their summit center….
French President Emmanuel Macron led the early negotiations, arriving Thursday and using the the pre-summit hours to meet with Dutch Prime Minister Mark Rutte, a stringent budget hardliner and considered one of the biggest obstacles to reaching a deal at the two-day meeting.
"I am not optimistic, but you never know. Nobody wants another meeting," said Rutte.
BlackRock profit beats Street estimates as markets rebound [Reuters]
BlackRock ended the quarter with $7.32 trillion in assets under management, up from $6.84 trillion a year earlier…. BlackRock reported a 21% jump in quarterly profit as investors poured money into its fixed-income funds and cash management services.
SEC Urged to Help Diversify Asset-Management Industry [WSJ]
Firms owned by minorities and women manage just 1.1% of the $71 trillion in assets under management, according to research by the Knight Foundation published in 2017.
Investors recommended pushing for more disclosure of diversity policies and practices and investigating signs of discrimination and bias that affect opportunities for minority-owned firms…. The SEC hasn't historically used its regulatory muscle to promote diversity and inclusion on Wall Street. SEC Chairman Jay Clayton indicated Thursday that may change, as the agency is considering how to improve diversity and inclusion in the asset-management workforce and how individual minority investors are provided advice.
Wirecard Woe Spreads as Banks Struggle to Exit Loans [WSJ]
Wirecard's debt load includes a €1.75 billion ($2 billion) revolving credit facility. Lloyds Banking Group PLC is one of the 15 lenders to that facility. It is owed around €120 million, yet sold the holding recently at around 18 cents on the euro to distressed debt hedge funds, according to the people and others familiar with the transaction…. Last week, another bank that participated in Wirecard's revolving credit facility tried to sell €200 million of the loan, according to some of the people. The auction failed, the people said.
How Germany's SEC Dismissed a Decade of Warnings About Wirecard [WSJ]
Documents show the Federal Financial Supervisory Authority, or BaFin, saw Wirecard's former CEO, now under criminal investigation, as more trustworthy than his critics because he bought a large chunk of shares in the company at a key moment…. BaFin's decadelong blind spot for Wirecard now raises questions about the country's ability to enforce securities rules that protect investors. Under mounting political fire, the German finance ministry, which oversees BaFin, has announced a review of the agency's powers and methods. On Thursday, the president of Germany's federal audit court told the news magazine Der Spiegel it would examine how BaFin and the ministry had dealt with Wirecard, including "why BaFin apparently did not take up the evidence."
Wall Street Turns Bullish on Biden [WSJ]
Wall Street sees what generally amounts to a centrist-left economic policy. Mr. Biden is working to make some of the progressives in his party happy, but he hasn't gone over to them entirely…. Whatever the outcome, UBS sees the election as neutral to positive for the stock market generally. A blue-wave scenario, where Democrats control everything, comes as slightly positive for the economy and neutral for stocks—fiscal expansion is likely to offset tighter regulations and higher taxes. (Only President Biden with a Republican Senate is negative, with increased regulation but limited fiscal stimulus.)
Ernst & Young Says It Isn't Responsible for Luckin Coffee's Accounting Misconduct [WSJ]
A field inspection team from the Bureau of Supervision and Evaluation of China's Ministry of Finance visited EY's office, and the accounting firm said it cooperated fully with the on-site inspection, which has been completed…. "Regarding EY's audit of the IPO Financial Statements, EY was found to be prudent and independent, having strictly complied with all professional ethics and standards," the accounting firm's statement said.
Buffett's SEC Filing Implies Repurchases [The Rational Walk]
Berkshire Hathaway almost certainly repurchased a significant amount of stock at some point between the annual meeting and July 8 when Buffett submitted a regulatory filing to the Securities and Exchange Commission documenting his annual charitable donations of Berkshire Hathaway stock…. We will not know the exact amount allocated to repurchases until Berkshire's second quarter 10-Q report is filed in early August, but the repurchase amount is likely to be in the $5 – $5.5 billion ballpark.