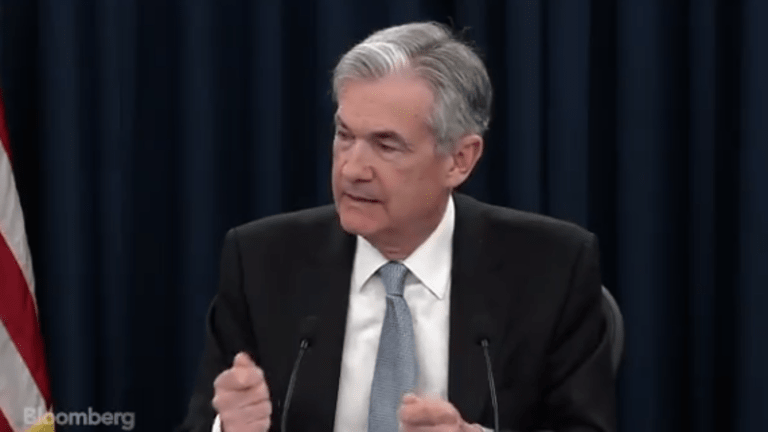 Opening Bell: 7.2.20
Will no one take the Fed's money? Will no one on Wall Street hire Black people? Will no one stand with Valeant? Will no one buy a place in Manhattan? And more??!!?!
The 'Rocket Ship' Economic Recovery Is Crashing [NYT]
There were signs in late May and early June that the pace of recovery was beginning to slow, even before another wave of infections swept through states that had moved quickly to ease limits on public gatherings. In recent weeks, as that wave intensified, real-time economic data began to show the economy moving backward as rising infection fears spooked consumers…. States suffering infection surges, like Texas, began to see layoffs and business closings even before officials moved to reimpose some restrictions on economic activity, such as closing bars.
Fed officials see need for 'highly accommodative' policy ahead, minutes show [CNBC]
"Participants commented that there remained an extraordinary amount of uncertainty and considerable risks to the economic outlook," the minutes said.
Despite the comparatively bright outlook for 2020, officials noted that the fiscal help Congress provided for households, businesses and state and local governments "might prove to be insufficient."
Fed's $600 Billion Main Street Lending Program Sees Lukewarm Interest [WSJ]
More than two months after the program was announced, however, some bankers say they are still trying to decide whether to take part. They cite less-than-appealing terms, which changed repeatedly before the official June 15 launch, and anemic interest among potential borrowers…. Companies in dire need of cash aren't likely to be approved, while more creditworthy borrowers are likely to find similar or better terms on their own.
Wall Street Knows It's Too White. Fixing It Will Be Hard. [WSJ]
Finance remains stubbornly white, even after years of lip service paid to the need to recruit and retain people of color, and millions of dollars spent on the effort…. Of the roughly 100,000 executives at financial firms in 2018, only 2,644 were Black and 3,682 were Hispanic, according to the U.S. Equal Employment Opportunity Commission….
"The perception is that this person doesn't know any wealthy people, except maybe rappers and ballplayers," said Ms. Mason, who is Black and left JPMorgan in 2008. "Finance is a proxy for where the assets are and who owns them."
Semper Investment Firm Received PPP Loan [WSJ]
Mr. Parsons is a former chief executive of Time Warner Inc.; the wealth of Mr. Lauder, the cosmetics billionaire, comes from the Estée Lauder Cos. The $670 billion loan program was originally designed to keep employees on payrolls during the pandemic but has evolved to also keeping small businesses afloat…. Semper managed $3.4 billion as recently as of June 2019.
Ghislaine Maxwell, Associate of Jeffrey Epstein, Is Arrested [NYT]
Ms. Maxwell was accused in an indictment of recruiting and grooming "multiple" girls, including one as young as 14, for Mr. Epstein, who sexually abused them. She also faces perjury charges…. Civil lawsuits have accused Ms. Maxwell of managing a network of recruiters that Mr. Epstein relied on to entice young and often financially strapped girls and women into his scheme, promising he would help them with their education and careers.
Bausch Not Covered For Allergan Case, Insurers Say [Law360]
Insurers for Bausch Health Cos. asked a New Jersey federal judge to find that they don't have to pay the pharmaceutical company's costs to defend and settle class-action suits it faced over an alleged insider trading scheme connected to a failed takeover of Allergan, contending the suits are not covered securities claims.
How Berkshire Hathaway May Have Been Snookered in Germany [NYT]
The whistle-blower's tip eventually led to the exposure of an elaborate conspiracy involving fake sales invoices, phantom customers and hacked computer systems, according to testimony in a legal dispute. The case showed that even Mr. Buffett, one of the shrewdest investors in the world, can be hoodwinked…. As a result, according to the findings of an American arbitration panel, Precision Castparts, a Berkshire Hathaway subsidiary, paid 800 million euros, or $870 million, for a company that was worth only about one-fifth that price.
Manhattan Home Sales Fall Most on Record in Locked-Down Quarter [Bloomberg]
Purchases of co-ops and condos in the borough tumbled 54% from a year earlier to 1,357, according to a report Thursday by appraiser Miller Samuel Inc. and brokerage Douglas Elliman Real Estate…. Most buyers in the quarter went into contract before mid-March's shelter-in-place orders banned in-person showings. The median price of completed deals fell 18% from a year earlier, the biggest drop since the second quarter of 2009.