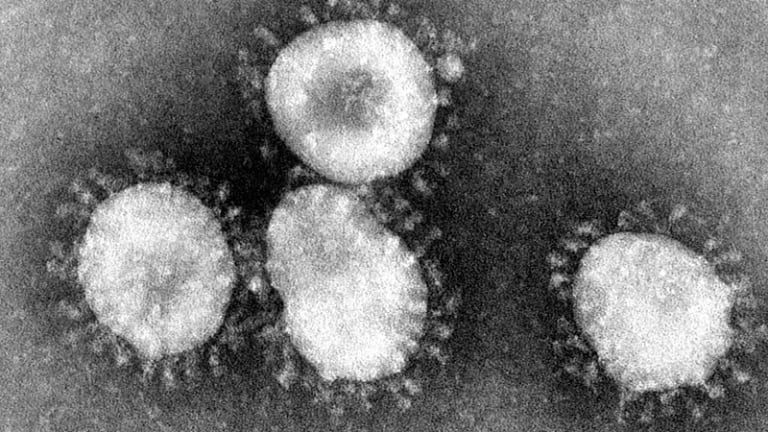 Opening Bell: 7.20.20
Less optimism; everyone struggling; missions impossible; it's all your fault; happy Monday and more!
'Less Optimistic' and 'More Cautious': Top C.E.O.s Fret as Virus Cases Rise [NYT]
"We will need to open up, but it has to be done safely and properly," said Jamie Dimon, chief executive of JPMorgan Chase. "And if we make mistakes along the way or if situations change, we should adapt and recalibrate…."
"Most C.E.O.s today believe that until there is a more effective treatment or a vaccine, that work and life are not going to go back to normal," said Julie Sweet, chief executive of Accenture.
Ms. Sweet said even in Europe, where the virus is largely under control, business leaders are anticipating flare-ups that could disrupt the economy again. "In Europe, we have clients saying, 'We want you back,' and in the next breath saying, 'Of course, that will change,'" she said.
What Banks Tell Us About Covid-Era Business: 'Everybody Is, Bluntly, Struggling' [WSJ]
"Everybody is, bluntly, struggling," Bill Demchak, chief executive officer of PNC Financial Services Group Inc., said on an earnings call Wednesday. "The generic corporate client we talk to, who's otherwise open and doing business, is almost without exception down from what they would have expected going into the year and down from where they were last year…." In the second quarter, they saw some alarming things. One by one, bank executives warned that the worst of the coronavirus recession has yet to come. They said they no longer expect a quick snapback in economic activity or employment.
EU leaders show first signs of compromise on stimulus plan [Reuters]
Michel earlier urged the 27 leaders to achieve "mission impossible", reminding them that more than 600,000 people had now died from COVID-19 around the world…. "We are not there yet, things can still fall apart. But it looks a bit more hopeful than at the times where I thought last night that it was over," Dutch Prime Minister Mark Rutte said.
Goldman Warns SEC Proposal Could Shroud Hedge-Fund Crowding [Bloomberg]
Goldman has tracked equity hedge-fund positioning quarterly since 2007. It said this change would cut the number of funds in its analysis to 59 from 822, and shrink equity assets covered to $815 billion from $1.2 trillion…. Goldman said the change would likely prompt alterations to the methodology for constructing its Hedge Fund VIP List, which is derived from the 13F data and contains 50 stocks that appear most frequently among the top 10 holdings within hedge-fund portfolios. The basket has outperformed the S&P 500 in 61% of quarters since 2001 with an average quarterly excess return of 57 basis points, the strategists said.
Bernanke and Yellen Refocus Blame on Hedge Funds [Bloomberg via Yahoo!]
"Uncertainty about the pandemic led hedge funds and others to scramble to raise cash by selling longer-term securities. The upsurge in the supply of longer-term securities, including Treasuries, was more than dealers and other market-makers could handle. Key financial markets, including for Treasury securities, experienced substantial volatility. To stabilize these markets, which like the repo market play a critical role in our financial system, the Fed purchased large quantities of Treasuries and mortgage-backed securities, again serving as market maker of last resort."
Arthur Samberg, Founder of Hedge Fund Pequot, Dies at 79 [Bloomberg]
Samberg had a 40-year career as an investor, starting his first fund, Pequot Partners, while at money-management firm Dawson-Samberg Capital Management Inc. He spun off Pequot Capital -- named for a street address in Connecticut -- at the start of 1999, and by 2001 the firm had $15 billion in assets, making it the biggest hedge fund…. By May 2009, Samberg told investors he planned to liquidate his main hedge funds after an insider-trading investigation "cast a cloud" over the firm. A year later, Pequot and Samberg agreed to pay almost $28 million to settle regulatory claims they illegally tapped information from a Microsoft Corp. employee to bet on the software maker's stock in 2001….
"It's nothing you like to go to your grave with, and have your grandkids Google and find out about, but I was convinced at the time it was the right decision," Samberg said in 2015 of the settlement.