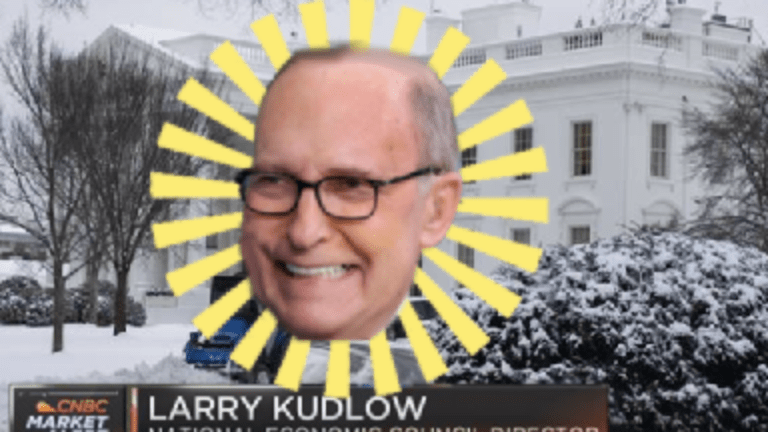 Opening Bell: 7.27.20
COVID checks; SPACs splash out; Manhattan still deserted; the Maureen Dowd-Elon Musk interview no one needed or asked for; and more!
Kudlow says coronavirus relief will include $1,200 checks and extension of eviction moratorium [CNBC]
"There's a $1,200 check coming, that's going to be part of the new package," Kudlow said in an interview on CNN's "State of the Union."
Republicans have finalized the next relief bill, worth about $1 trillion, and will introduce it Monday. The legislation is set to provide temporary and reduced extension of unemployment benefits, another round of stimulus checks, liability protection for businesses and funding to help schools restart. It will also include $16 billion in new funds for testing and tax incentives to encourage companies to rehire employees…. Kudlow said the administration's plan to cap unemployment benefits on approximately 70% wage replacement is "quite generous by any standard."
Fed Outlook Turns Gloomier as Coronavirus Spreads [WSJ]
Officials have warned this month in speeches and interviews that the economy faces a deeper downturn and more difficult recovery if the country doesn't take more effective action to slow the spread of infection…. The Fed isn't likely to roll out new stimulus measures this week but is debating how to provide more support to the economy once the economic outlook becomes clearer….
The economy will face "severe economic consequences" if the public health response doesn't improve, Mr. Rosengren said. The Fed's policy response is "not going to be able to offset all the losses if we continue to make serious public health mistakes."
Rush Street Interactive to Go Public as Part of a $1.8 Billion Deal [WSJ]
Chicago-based Rush Street Interactive and special-purpose acquisition company dMY Technology Group Inc. are set to announce their merger as early as Monday, the people said, making them the latest to join the frenzy of special-purpose acquisition company, or SPAC, deal activity…. Rush Street Interactive was founded in 2012 and has grown to be an online-gaming giant…. Rush Street Interactive's revenue is up this year as the coronavirus pandemic has kept people away from traditional casinos and betting facilities and instead led many gamblers to turn to online markets.
Gold prices could top $2,000 this year, analysts predict [CNBC]
On Monday morning during Asia hours, spot gold jumped to record levels, trading at $1,931.11 per ounce after earlier moving as high as $1,943.92 per ounce. Those levels eclipsed the previous record high price set in September 2011…. [Analyst Vivek Dhar] added that in order to see prices well above that level — like $2,500 per ounce, the U.S. would have to move interest rates to below zero….
"With current conditions of loosening monetary and fiscal policy, global recession, unemployment and governments cannot control this. I think we will see (gold prices) heading over the $2,000 mark," Rotbart said.
One Month Later: Few Manhattan Office Workers Have Returned Despite New York's Reopening [WSJ]
Fewer than one-tenth of Manhattan office workers have returned to the workplace a month after New York gave businesses the green light to return to the buildings they vacated in March…. Major financial institutions like Citigroup Inc. and JPMorgan Chase & Co. have allowed only a small number of traders, bankers and other employees to return to the workplace….
William Rudin, the head of one of the city's most prominent real-estate families, said that an average of 10% of workers have returned to the company's 10 million square feet of space in New York. "People are being rightfully careful," he said.
But he noted that over one month ago that figure was only 2% and that many office workers are eager to return to the social interaction of their offices. "Slowly people are coming back to work," Mr. Rudin said.
Biden Tax Plan Targets Profitable Companies That Pay Almost Nothing [WSJ]
On top of higher tax rates, Mr. Biden would impose a 15% minimum tax on profits reported to investors, a move that would limit companies' use of popular tax breaks…. "It would be more straightforward to decide what policy we want and enact it," said Michelle Hanlon, an accounting professor at the Massachusetts Institute of Technology. Giving out tax breaks and then using a minimum tax to take some of them back, she said, is a "frankly kind of lazy way to do it."
Private-Equity Executives Pour $92 Million Into 2020 Races [WSJ]
"Private equity is very invested in some high-profile Senate races, particularly as the polls have shifted and seem to indicate a possible Democratic sweep," said Milan Dalal, managing partner of Tiger Hill Partners and a former Senate aide. "A number of people in the PE industry view the Senate as a potential bulwark against more aggressive policies…."
Blackstone co-founder and Chief Executive Stephen Schwarzman… has donated $10 million to a political-action committee that aims to defend the Republican majority in the Senate, Federal Election Commission records show. FEC records show that he has also given $1 million to a group supporting Sen. Susan Collins (R., Maine), who has trailed her Democratic challenger in recent state polls.
Elon Musk, Blasting Off in Domestic Bliss [NYT]
"Well, I was quite ill," he said. "I think I had food poisoning or something, so you throw up incredibly violently with food poisoning. So I was kind of ill during a lot of it, the Twitter takeover. But I think it's good anyway to take a few breaks from Twitter and not be on there 24 hours a day. Twitter can mess with your mind…."
"I've done my best to convince him that 2024 would be better than 2020," Mr. Musk said, so that Mr. West wouldn't be accused of splitting the Black vote with Mr. Biden.
Slack Accuses Microsoft of Illegally Crushing Competition [NYT]
Slack claims that Microsoft has illegally tied its collaboration software, Microsoft Teams, to its dominant suite of productivity programs, Microsoft Office, which includes Outlook, Word, Excel and PowerPoint. That bundling tactic, Slack contends, is part of a pattern of anticompetitive behavior by Microsoft…. David Schellhase, Slack's general counsel, said the company sought an order to remove Teams from Office, make it a stand-alone product and charge a "fair price."
C.E.O.s Are Qualified to Make Profits, Not Lead Society [NYT]
Under the Biden and Business Roundtable approach to management, you must ask many more questions. The range is dizzying…. In short, this approach to corporate management expects executives to be broadly competent social planners rather than narrowly focused profit maximizers. It's unlikely that corporate executives, with their business training and limited experience, have the skills to play this role well….
In other words, the world needs people to look out for the broad well-being of society. But those people are not corporate executives. They are elected leaders who are competent and trustworthy.