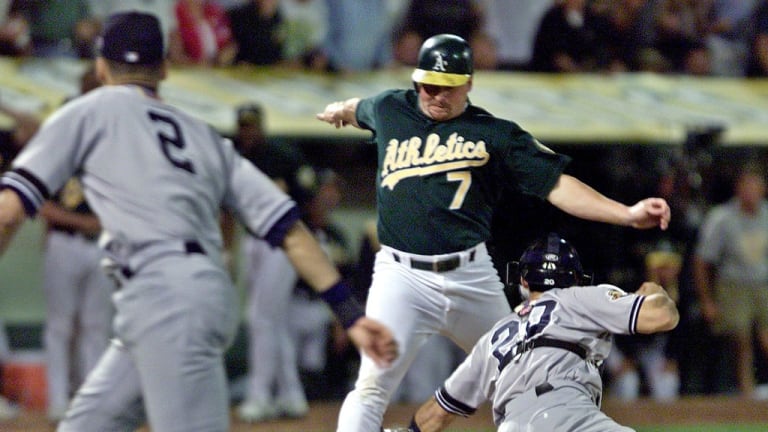 Opening Bell: 7.28.20
Not Och-Ziff finally puts Och-Ziff behind it; Boaz Weinstein's having the best summer ever; Billy Beane's new SPAC will always be competitive but never win the big one; and more!
Republican Stimulus Package May Come With a Benefit for Big Banks [NYT]
Lawmakers are expected to include language that would give the Federal Reserve authority to relax a requirement surrounding capital levels at the biggest banks, essentially allowing firms to load up on riskier assets…. Banks say that leverage requirements can cause them to stop accepting new deposits and other securities during times of stress. The Fed temporarily exempted Treasuries and reserves from one important leverage ratio — the supplemental leverage ratio — in early April, saying that the move would help to "ease strains in the Treasury market."
Europe's Banks Told to Hold Off on Dividends [WSJ]
The ECB, which supervises the largest banks in the eurozone, extended its previous recommendation for a moratorium on dividends and buybacks until January from October. It also asked banks to moderate the payment of bonuses and consider alternatives to cash payments, such as shares…. The ECB had previously told banks not to pay dividends until October so they could continue lending and more easily absorb losses from souring loans.
Sculptor Agrees to Pay $136 Million to Bribery Scheme Victims [WSJ]
The $136 million settlement is believed to be the first time a company has compensated victims of bribery under the U.S. Foreign Corrupt Practices Act, according to FCPA lawyers…. Lawyers for Sculptor also have made it clear that the settlement is contingent upon the restitution amount being final. If other victims come forward, the settlement could be called off, they have said….
"In this case it was a group of investors as a class of victims," Mr. Wernick said. "I think you'll see other classes of victims trying to get recognized and trying to get restitution."
Fund Administrator to Pimco, Others Saw Breach at Vendor [Bloomberg]
One of SEI Investments' vendors, M.J. Brunner Inc., was breached in a ransomware attack that occurred on May 17, and the root cause was not related to vulnerability of SEI's systems…. Angelo Gordon and Centerbridge were also among the fund companies whose investors were affected by the attack, according to people with knowledge of the matter.
Boaz Weinstein Piles Up 90% Gain in Hamptons, Bets on More Chaos [Bloomberg]
As the pandemic consumes the outside world, Weinstein has repaired to his gated estate in Sagaponack, replete with tennis court, pool and a Vegas-style card room…. He's added to his profits every month this year, trading credit and derivatives of companies including Wirecard AG, retailers Staples Inc. and Macy's Inc. and loading up on cheap closed-end mutual funds. That's helped him outperform all of his hedge fund peers, generating an eye-popping 90% gain in his main fund after years of uneven returns. He's attracting new money, pulling in $1 billion to his now $3 billion Saba Capital Management.
Tetras Capital Shuts Down Crypto Hedge Fund After 75% Loss [CoinDesk]
Tetras Capital managed upwards of $33 million at one point for more than 60 investors who pitched in at least $100,000 apiece…. The fund launched in 2017 with a focus on altcoins, Tetras Capital co-founder Alex Sunnarborg said in a 2019 Forbes interview.
RedBird Capital Partners, Oakland A's Executive Billy Beane Launch Sports-Focused SPAC [WSJ]
The SPAC, which will be known as RedBall Acquisition Corp., has set out to raise $500 million to focus on businesses in sports, and sports-related media and data analytics, according to a regulatory filing Tuesday. Possible targets could include professional sports franchises or leagues, according to the filing…. Successfully meeting its fundraising goal could allow RedBall to pursue targets worth $2 billion or more, with additional capital from outside co-investors or a target's existing owner.
AIG Unit to Pay $20 Million to Settle SEC Probe of Teacher-Retirement Business [WSJ]
Florida teachers saving for retirement through 403(b) plans—similar to corporate 401(k) plans—weren't told about an arrangement by which Valic Financial Advisors Inc. paid hundreds of thousands of dollars to an entity owned by a local affiliate of the Florida Education Association, which in turn promoted Valic's services, the Securities and Exchange Commission said Tuesday…. The SEC's investigation found Valic paid the salaries of three employees at the entity linked to the Florida union. At meetings and seminars where teachers sought investment advice, the three touted Valic products, presenting themselves as workers for the union entity and not disclosing they were also paid by Valic, the SEC said.
Najib Razak: Malaysian ex-PM gets 12-year jail term in 1MDB corruption trial [BBC]
Tuesday's verdicts centred on 42 million ringgit ($10m; £7.7m) transferred from the fund to the then-prime minister's private accounts.
Najib denies all wrongdoing and says he was misled by financial advisers - in particular fugitive financier Jho Low….
A separate trial that began last August looks at accusations the former prime minister illicitly obtained 2.28bn ringgit ($550m, £448m) from 1MDB between 2011 and 2014.
Sycamore Partners offers $1.75B for JCPenney with plan to grow Belk [N.Y. Post]
The Sycamore plan involves rebranding some 250 JCPenney stores to Belk stores in markets where the two retailers don't overlap. The rest of the JCPenney locations would be liquidated, the source said…. Sycamore isn't interested in keeping the JCPenney brand, it would acquire the rights to the name and could sell the intellectual property at a later date, a source said.
Neiman Marcus Inflated Company Value by Billions, Creditors Say [WSJ]
A valuation expert hired by creditors concluded that Neiman Marcus was only worth $3.9 billion before the spinoff, according to a report that was recently unsealed as part of Neiman's bankruptcy case.
Neiman valued its business at more than $7 billion in 2018 before the MyTheresa transfer…. The difference between the two estimates is key to creditors' potential legal claims against Neiman's owners—including private-equity firm Ares Management Corp. and the Canada Pension Plan Investment Board—over the MyTheresa spinoff to a holding company controlled by Neiman owners.
Second U.S. Republican says will vote against Trump Fed pick Shelton [Reuters]
"Ms. Shelton has openly called for the Federal Reserve to be less independent of the political branches, and has even questioned the need for a central bank," [Sen. Susan] Collins, a moderate who faces a tough re-election fight in Maine, said in a written statement….
U.S. Senator Mitt Romney, of Utah, said last week he would also oppose the nomination of Shelton, a former Trump campaign adviser….
At least two more Republicans would need to join Romney and Collins to block Shelton joining the top ranks of economic policymaking at the U.S. central bank.