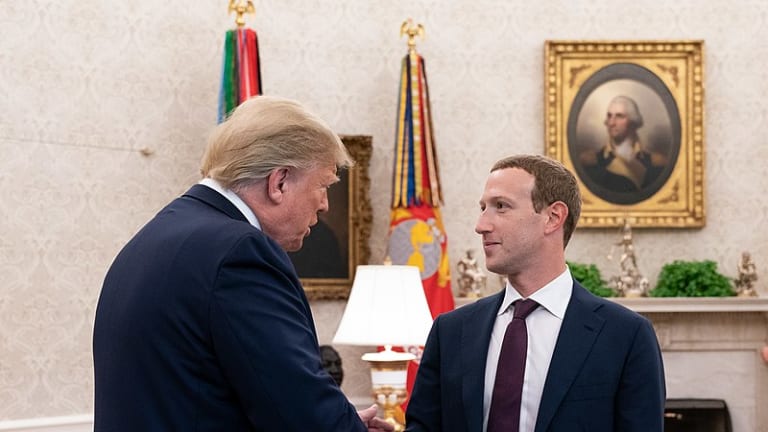 Opening Bell: 7.29.20
Sorry, Republicans, but people aren't freeloading wastrels; hedge funds suffering with mere $200 million allocations; DJ D-Sol had an early night; and more!
Fed Extends Emergency Programs Three Months to End of Year [Bloomberg]
Since mid-March, the Fed has opened nine emergency programs aimed at pumping liquidity into short-term credit markets and extending credit to businesses and local governments hit hard by the economic fallout from the virus.
The facilities have the potential to deploy trillions of dollars, but so far have only about $100 billion in loans outstanding, partly because traditional lenders have returned to short-term markets, making Fed liquidity unnecessary.
GDP likely fell at record pace in the second quarter and state reclosings threaten rebound [USA Today]
Although the grisly numbers in the April-June period have long been expected, a figure on Thursday that's noticeably better or worse than the median 35% decline predicted by economists polled by Bloomberg could shed light on the length of the recovery…. Anderson estimates the economy will grow at an annual rate of 17.3% in the third quarter and 4.9% in the fourth quarter, a prediction that depends on Congress passing another stimulus of $1.5 trillion to $2 trillion. After the historic second quarter nosedive, that still would still result in a 4.8% contraction for the year, the largest since 1946.
Yet even that forecast could be threatened by the virus surges and state rollbacks. The number of hours worked has declined in Arizona, Florida and Texas in recent weeks, according to Homebase, a supplier of employee scheduling software. Initial jobless claims, a gauge of layoffs, rose the week ending July 18 for the first time since March. And Moody's Analytics says several million jobs could be shed in July, partly reversing the 7.5 million payroll gains in May and June, an advance that reversed about a third of the losses earlier in the spring.
Did the extra $600 unemployment benefit stop people from job hunting? These Yale economists say they finally have an answer [MarketWatch]
"The data do not show a relationship between benefit generosity and employment paths after the CARES Act," said Joseph Altonji, the Thomas DeWitt Cuyler Professor of Economics in the Faculty of Arts and Sciences, and a co-author of the Yale report. Workers receiving larger increases in unemployment benefits experienced very similar gains in employment by early May relative to workers with less-generous benefit increases, the report stated, and people with more generously expanded benefits also resumed working at a similar or slightly quicker rate than others did…. The Chicago Federal Reserve found a similar trend. "Those currently collecting benefits search more than twice as intensely as those who have exhausted their benefits," a recent study conducted by the Chicago Fed concluded.
Cboe Proposes Plan That Could Curb Advantages of Fast Traders [WSJ]
The exchange operator is proposing to launch periodic auctions lasting one-tenth of a second, during which buyers and sellers could come together to trade stocks. Such auctions work by aggregating orders to buy and sell stocks into batches and executing them at discrete intervals, rather than allowing orders to be executed continuously throughout the trading day, the standard practice at U.S. exchanges…. Although high-speed traders would be able to participate, the intervals between auctions mean that they wouldn't benefit from their ability to execute trades slightly faster than others….
If approved by the Securities and Exchange Commission, Cboe would add the periodic auctions to BYX, one of four U.S. equities exchanges that the company operates.
Hedge Funds Still Struggling to Win Back Investors [II]
More than two thirds of hedge fund mandates issued by allocators in the second quarter were for investments of $50 million or less, according to Preqin, which tracks alternative investments…. While about 22 percent of mandates announced in the second quarter were for commitments of at least $100 million, all of them fell below $300 million. In the first quarter, by comparison, about 9 percent of mandates issued by investors were for allocations of $300 million or more….
"Overall sentiment remains low, and new funds in particular face a challenge in convincing investors to take a chance on them," Christopher Beales, Preqin's hedge fund spokesperson, said in a statement Tuesday.
Congress prepares to grill CEOs of Amazon, Apple, Facebook and Google [NBC News]
On Wednesday, the tech sector becomes the latest industry to sit in the glaring spotlight of a high-profile congressional hearing when the CEOs of four of the biggest companies — Amazon, Apple, Facebook and Google — testify together in a live, televised hearing.
The executives are set to face hours of questions from members of the House Judiciary Subcommittee on Antitrust, Commercial and Administrative Law about whether they hold monopoly-like grips on the digital economy and whether their companies should be broken up or in some way contained.
Goldman CEO says he's 'troubled' that his DJ audience broke social distancing rules [FN]
"David [Solomon] agreed to participate in an event for charity in which the organisers worked closely with the local government and put strict health protocols in place." he said.
The spokesperson added that Solomon "performed early and left before the show ended".
"The vast majority of the audience appeared to follow the rules, but he's troubled that some violated them and put themselves and others at risk."