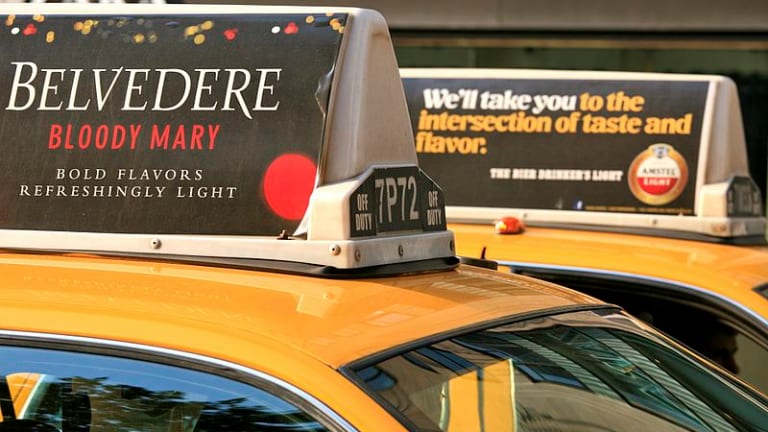 Opening Bell: 7.30.20
Just a little one-third drop in GDP; Jeff 'Yes or No' Bezos; CEOs still doing fine; who needs a cab back to Manhattan from Greenwich? and more!
U.S. Economy Contracted at Record Rate Last Quarter; Jobless Claims Rise to 1.43 Million [WSJ]
The Commerce Department said U.S. gross domestic product—the value of all goods and services produced across the economy—fell at a 32.9% annual rate in the second quarter, or a 9.5% drop compared with the same quarter a year ago. Both figures were the steepest in records dating to 1947…. "The key caveat is that it will be a lot less better than we were expecting a few months ago," Ian Shepherdson, chief economist at Pantheon Macroeconomics, said about the third quarter….
Separately, the Labor Department said applications for weekly unemployment benefits rose by 12,000 to 1.43 million in the week ended July 25, and the number of people receiving unemployment benefits increased by 867,000 to 17 million in the week ended July 18, signs the jobs recovery is losing momentum.
Credit Suisse Shakes Up Investment Banking [WSJ]
The new investment-banking arm will comprise the divisions previously known as investment banking and capital markets, global markets and the Asia-Pacific markets business, which had operated separately before. Separate investment-banking arms will continue to be housed in Credit Suisse's Asia-Pacific division and Swiss bank…. Mr. Gottstein declined to give an overall figure regarding job cuts but said some duplicated roles would go. He noted that the bank's head count has risen this year because of a lack of attrition during the pandemic and may need to come down to keep the bank on track to meet its financial targets.
Carlyle profit dented by compensation costs [MarketWatch]
Performance allocations and incentive-fee-related compensation came in at $535.6 million in the quarter, up from $113.6 million a year earlier, the Washington, D.C., firm said…. The fair value of Carlyle's private-equity funds climbed by 13% in the second quarter. That compares with a 20% jump for the S&P 500.
Lawmakers, United in Their Ire, Lash Out at Big Tech's Leaders [NYT]
For more than five hours, the 15 members of an antitrust panel in the House lobbed questions and repeatedly interrupted and talked over Jeff Bezos of Amazon, Tim Cook of Apple, Mark Zuckerberg of Facebook and Sundar Pichai of Google…. Democratic lawmakers criticized the tech companies for buying start-ups to stifle them and for unfairly using their data hoards to clone and kill off competitors, while Republicans questioned whether the platforms had muzzled conservative viewpoints and were unpatriotic….
In one of the sharpest exchanges, Representative Pramila Jayapal, a Washington Democrat, confronted Mr. Bezos on accusations that an Amazon lawyer had lied to the committee about how the company develops its own products. She asked him to answer whether it misused data with a yes or no.
"I can't answer that question yes or no," said Mr. Bezos, appearing rattled.
As the Pandemic Forced Layoffs, C.E.O.s Gave Up Little [NYT]
Only a small percentage of the companies cut salaries for their senior executives at all, which is surprising given that the pandemic has crushed profits and sales for many companies, forcing large layoffs. But even among businesses that did cut the boss's pay, two-thirds of the chief executives took reductions that were equivalent to only 10 percent or less of their 2019 compensation, according to an analysis by CGLytics, a compensation analysis firm.
Companies in this group include the Walt Disney Company, Delta Air Lines, United Airlines and Marriott International. All of those businesses have laid off or furloughed employees or pressed workers to take pay cuts…. This analysis is incomplete because the year is not over. In the coming months, corporate boards could decide to significantly reduce the bonuses and stock options they hand out to top executives for 2020.
Germany Asks Russia to Help Find Former Wirecard Executive [WSJ]
German authorities have asked Russian officials if Jan Marsalek, the former Wirecard AG executive who ran operations for the disgraced fintech company, had entered Russia and requested they act on an Interpol notice issued for his arrest.
The request, made on July 22, and a "red notice" issued through multilateral police organization Interpol were disclosed in written answers the German government provided to lawmakers on Wednesday…. The Russians hadn't responded to the German request as of Tuesday, according to the written answers.
Contrarian, GMA Sue to Bar $17 Billion Ecuador Restructuring [Bloomberg Law]
Contrarian, a Greenwich, Connecticut-based hedge fund, and Boston-based GMO asked a judge in New York on Wednesday to block the plan, saying Ecuador's public statements about the restructuring proposal are "designed to deceive and mislead bondholders about the coercive nature" of the tender and exchange offer.
Will the Penny Survive Coronavirus? Some Hope Not [NYT]
Given the economic crisis facing the United States, the government could use the money it would save by ending the production of pennies for more important causes, she said. The Mint manufactured more than seven billion pennies in fiscal year 2019, at loss of nearly $70 million…. Each penny costs about 2 cents to produce, according to a 2019 report by the United States Mint. Pennies accounted for 59 percent of the 12 billion coins the mint manufactured last year.
NY Cab Drivers Protest Outside Greenwich Hedge Fund That Owns Thousands of Medallions [Greenwich Free Press]
Cabs had posters taped to their windows saying, "Debt forgiveness now," "No More Suicides," "No More Bankruptcies," and, "It's not charity; it's loan forgiveness…."
One cabbie said he has has virtually no income since the pandemic, but still has to pay over $3,000 a month for his loan. He said didn't want to declare bankruptcy because he didn't want to lose his house…. "The medallions have zero value now," said another cabbie. "But Marblegate is not reducing the 5% interest rate.