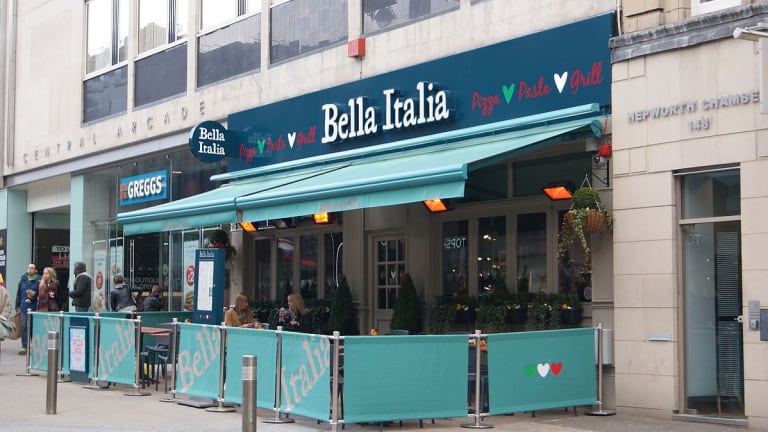 Opening Bell: 7.7.20
A bit bumpy; Paul Singer's hungry; successful business to work with unsuccessful one; John Varley forgets sometimes; and more!
Federal Reserve official warns US recovery may be 'levelling off' [FT]
Raphael Bostic, the president of the Federal Reserve Bank of Atlanta, whose district covers some of the regions hardest hit by the current outbreaks, including Florida, said high-frequency data had shown a "levelling off" of economic activity both in terms of business openings and mobility.
"There are a couple of things that we are seeing and some of them are troubling and might suggest that the trajectory of this recovery is going to be a bit bumpier than it might otherwise," Mr Bostic said. "And so we're watching this very closely, trying to understand exactly what's happening."
Palantir, One of Silicon Valley's Oldest Startups, Files to Go Public [WSJ]
Palantir has repeatedly missed promises to investors to turn a profit, and employees have agitated for a chance to sell their private shares in the open market. Palantir has yet to turn an annual profit…. Palantir is heavily weighing a so-called direct listing, a cheaper option that allows the company to save on investment banking fees, people familiar with the matter say.
Elliott has an appetite for casual dining turnaround [The Times]
Elliott Advisors is believed to be among the last few bidders for Casual Dining Group, the owner of the Café Rouge, Bella Italia and Las Iguanas chains…. Elliott, which pressured Whitbread to sell Costa Coffee last year for £3.9 billion, is understood to be one of two remaining bidders for all three brands. Aurelius Group, which almost bought Jamie's Italian last year, is bidding for the Café Rouge and Bella brands….
Elliott Pushes Crown Castle to Bolster Fiber Business [WSJ]
Crown's fiber strategy "has not been effective and has significantly detracted from shareholder returns," Elliott said in the letter. The investment firm said it controls an economic interest of $1 billion in the company and has been speaking with Crown executives privately for more than a month….
"Relative to its close industry peers, Crown Castle has underperformed on a consistent basis for more than a decade," the hedge fund said in the letter.
Deutsche Bank and Google agree multi-year, strategic partnership [Reuters]
Deutsche Bank said on Tuesday it has agreed a strategic, multi-year partnership with Google to give the German lender access to cloud services and drive innovation in technology-based financial products for clients…. A source familiar with the matter told Reuters that Deutsche Bank expects the partnership to generate more than 1 billion euros ($1.13 billion) in accumulated earnings before income and tax (EBIT) over the next ten years.
UK's big accountancy firms told to split off audit arms by 2024 [Guardian]
Accounting firms have found themselves the subject of intense criticism for perceived inaction in the years leading up to the financial collapses of the retailer BHS and the builder and government contract Carillion…. MPs have previously questioned whether accounting firms have an incentive not to ask difficult questions about the finances of companies that are also paying them for other services.
Former Barclays CEO John Varley grilled on negotiations with Qatar in High Court [FN]
"We had a weak bargaining position, I accept that," Varley told the court. Varley explained that he feared the consequences for the strategic direction of the bank had it become part-owned by the government and that it would have been "damaging" to shareholders…. When asked why he had told Financial Services Authority — now the Financial Conduct Authority — in 2012 that he didn't recall the £600m demand, Varley said that he had "forgotten" about it at the time.