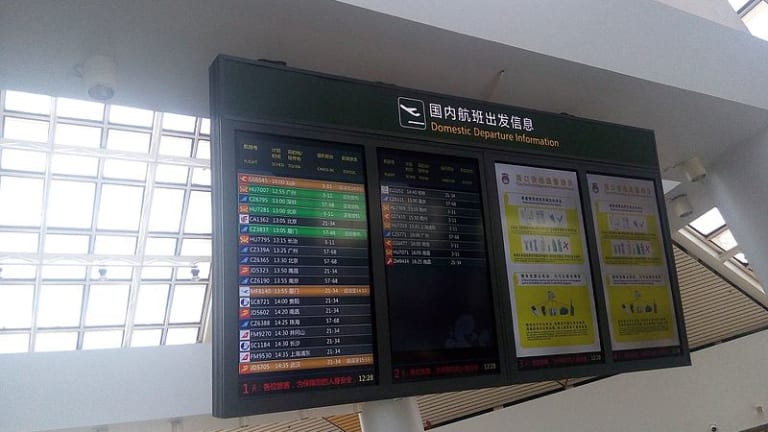 Opening Bell: 7.9.20
Capital-raising easier than ever, but no one wants the Fed's Main Street money; and more!
Companies Raised Record Amounts by Selling Stock During Covid-19 Crisis [WSJ]
Companies raised nearly $190 billion from the end of March through the end of June, the most ever in a single quarter for the U.S. equity-capital markets, according to Dealogic, whose data go back to 1995.
The wave started in the convertible-bond market as the Federal Reserve gobbled up more bonds to help stimulate the economy. Then it spread to large stock sales by publicly traded companies looking to bolster their coffers as the virus threatened business. Those successes emboldened other companies looking to raise money opportunistically by selling stock. Then, in late May, initial public offerings jolted back to life.
Jobless claims at better-than-expected 1.3 million, total getting benefits falls to 18 million [CNBC]
Continuing claims fell sharply, dropping 698,000 from a week earlier to 18.06 million. The previous week's total itself was revised down by 530,000…. Despite the better-than-expected numbers, this marked the 15th consecutive week that initial claims totaled above 1 million. Claims under the Pandemic Unemployment Assistance program also totaled 1.039 million, an increase of nearly 42,000 from the previous week.
Big Banks Aren't Embracing Fed's Main Street Loan Program [NYT]
Only Bank of America has so far agreed to participate and take on new clients, based on the Boston Fed's release, while lenders like JPMorgan Chase, Citigroup and Wells Fargo are not listed….
The program has seen some loans submitted for purchase since it opened on Monday, said Eric Rosengren, president of the Boston Fed. Most came from smaller banks, he said, and they went to businesses including movie theaters, oil well servicers and software companies…. "It's a relatively slow ramp-up," Mr. Rosengren said in an interview, adding that he thought that was because "both banks and borrowers are getting familiar" with the complicated program.
Hedge Funds Lost a Record 7.9% in Pandemic-Plagued First Half [Bloomberg]
None of the four major strategies made money as the industry struggled to trade with the Covid-19 pandemic convulsing global markets. Event-driven funds were the worst performers, losing 9.6%. Relative-value funds posted the smallest decline, at 5.1%. The losses for the period were the steepest ever in data going back to 2008, according to HFR data released Wednesday…. Some of the managers taking hits in the first half of 2020 include Glenview Capital Management and Renaissance Technologies.
Schonfeld Raises More Than $1 Billion for Flagship Hedge Fund [Bloomberg]
The inflows helped boost the amount of client capital the New York multi-manager hedge-fund firm oversees to about $5.5 billion…. The Partners Fund was hammered in March, falling about 11% through the first half of the month. The firm had returned on average about 20% a year over the six years before 2020, beating the S&P 500 Index.
An Airport Stock Up About 500% in 2020? Why Not, Say Investors [WSJ]
Hong Kong-listed Hainan Meilan International Airport Co. has tripled this month, taking its gains in 2020 to about 500%—by far the best-performing air travel-related stock globally…. Morgan Stanley initiated the stock as outperform Wednesday, saying Chinese tourists stuck at home may flock to tropical Hainan, sometimes dubbed China's Hawaii…. The higher stock price is certainly good news for Meilan's cash-strapped parent, which defaulted on its bonds just last year. HNA Group, which overexpanded itself by acquiring a range of assets like stakes in Deutsche Bank and Hilton Worldwide in recent years, owns 30% of Meilan's parent company.