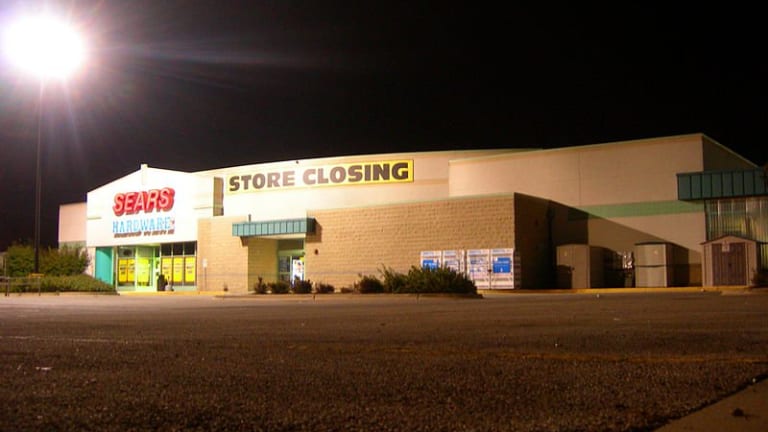 Opening Bell: 8.10.20
Stocks on edge; hedge fund hopefuls press on; crude follies; let's go to the mall; and more!
U.S. Stock Futures Edge Up to Start the Week [WSJ]
Investors are attempting to gauge whether steps taken by President Trump over the weekend to offer aid to American households will go into effect despite challenges from lawmakers. Questions have also risen over whether those measures can effectively alleviate the economic fallout of the coronavirus pandemic and lockdown measures….
Market sentiment was briefly knocked by the Chinese foreign ministry's comments that it will impose fresh sanctions against several senators including Ted Cruz and Marco Rubio over Hong Kong issues. That would mark the latest barb exchanged between the two countries with relations deteriorating in recent months.
Hedge-Fund Launches Pick Up Despite Covid-19 Pandemic [WSJ]
Hedge-fund manager Gaurav Kapadia has raised one of the biggest, with more than $1 billion in committed capital for his new firm, XN LP, according to people familiar with the firm…. Executives for both Goldman Sachs Group Inc. and Morgan Stanley currently expect to launch about 20% more hedge funds this year than last year if plans hold….
"We thought back in March and April that people planning on launching would delay, but they've gone forward" looking at the investment environment, said Darren Levy, Morgan Stanley's co-head of prime brokerage in the Americas.
Billionaire Daniel Loeb's Third Point Re set for merger with Sirius Group [FN]
The bulk of Nasdaq-listed Sirius Group's shares are held by a Singapore-based arm of China Minsheng Investment Group, a sprawling privately held conglomerate that expanded aggressively during better times but has faced liquidity problems in the past year. Funds managed by Bain Capital, Carlyle Group and Centerbridge Partners have also invested in Sirius…. Loeb, chief executive and chief investment officer of hedge-fund firm Third Point LLC and Third Point Re's largest individual shareholder, will buy $50m in shares of the combined company when the deal closes, likely in early 2021.
Saudi Aramco profit drops 50% for first half of the year as pandemic batters oil price [CNBC]
The company said net income plunged to $23.2 billion in the first six months of the year, down by half from $46.9 billion over the same period in 2019.
Saudi Arabia's majority state-owned oil company and the world's largest crude producer also maintained its second-quarter dividend of $18.75 billion, saying it will be paid in the third quarter…. "The worst is likely behind us," Nasser told the earnings call. "We remain fairly positive about the long term demand for oil." Prices flipped into negative territory in April, and while the market has stabilized, Brent crude oil prices are still down more than 30 percent this year.
Norway's central bank accused of breaking law over oil fund appointment [FT]
Julie Brodtkorb, the centre-right politician who chairs the supervisory council of Norges Bank, told a hearing in Norway's parliament on Monday that central bank governor Oystein Olsen could have broken the law by not informing the finance minister that [Nikolai] Tangen would be allowed to keep a controlling stake in the hedge fund he founded, AKO Capital…. Ms Brodtkorb's sharp criticism raises the pressure on Mr Olsen, whose defence in May of Mr Tangen's appointment and the process behind it was widely viewed as shaky and unconvincing by Norwegian media.
Denmark has one of the best-performing stock markets in the world this year. [NYT]
The Danish indexes, such as the OMX Copenhagen 25, are up more than 14 percent in 2020, or more than 20 percent if you calculate its return in dollar terms. That's within spitting distance of other market bright spots, like the tech-heavy Nasdaq Composite, which has climbed more than 23 percent on the strength of lockdown-friendly companies like Amazon and Apple…. The main contributor to the Danish stocks' performance is a matter of what the companies do rather than where they do it: Roughly 50 percent of the market capitalization of Danish stocks is in almost recession-proof health care and pharmaceutical companies — a solid portfolio in the midst of a global pandemic.
Amazon and Mall Operator Look at Turning Sears, J.C. Penney Stores Into Fulfillment Centers [WSJ]
Simon malls have 63 Penney and 11 Sears stores, according to its most recent public filing in May…. For Amazon, a deal with Simon would be consistent with its efforts to add more distribution hubs near residential areas to speed up the crucial last mile of delivery….
Simon's other tenants might not celebrate a deal with Amazon. Many blame the giant online retailer for severely disrupting their business. Its presence as a new neighbor would likely do little to pacify them, especially if Amazon's new distribution capabilities in well-located Simon malls help make it even more competitive by helping speed up its delivery times.
Amazon fulfillment centers wouldn't draw much additional foot traffic to the mall, though some employees could eat and shop at the mall…. Simon would likely rent the space at a considerable discount to what it could charge another retailer. Warehouse rents are typically less than $10 a square foot, while restaurant rents can be multiples of that.
Millennials Slammed by Second Financial Crisis Fall Even Further Behind [WSJ]
For this cohort, already indebted and a step behind on the career ladder, this second pummeling could keep them from accruing the wealth of older generations…. Millennials have found it fundamentally more difficult to start a career and achieve the financial independence that allowed previous generations to get married, buy a home and have children. Even the most educated millennials are employed at lower rates than older college graduates, research shows, and millennials' tendency to work at lower-paying firms has caused them to lag behind in earnings.
"It's a sign that something has broken in the way the economy is working," said Jesse Rothstein, professor of public policy and economics at the University of California, Berkeley, and a former chief economist at the Labor Department during the Obama administration. "It's gotten harder and harder for people to find their footholds."