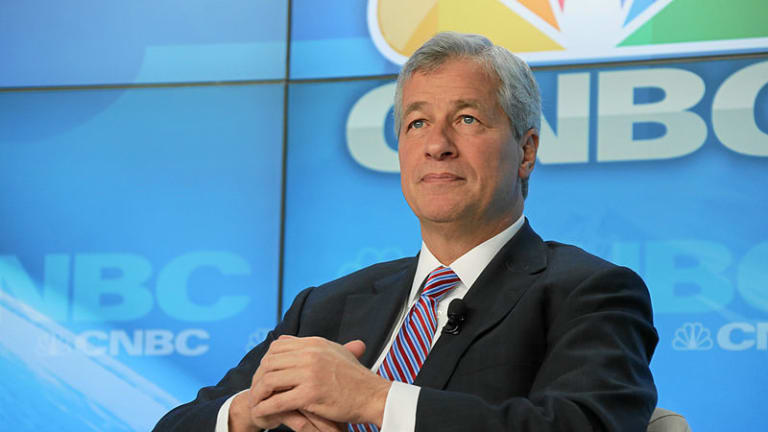 Opening Bell: 8.11.20
Jamie Dimon doesn't feel your pain, but he knows it's there and is doing something about it; SoftBank and soft commodities aren't looking so soft; and more!
Jamie Dimon: The stock market doesn't reflect Americans' pain [CNN Business]
"When you have 13 million people out of work, and you've got people suffering and small business suffering, that's far more important than the vicissitudes of Wall Street," Dimon told CNN's Christine Romans. "That's what we should worry about…."
Dimon also said he thought the US was "slowly getting the virus under control, and other countries have…." But Dimon also said that more government stimulus is needed, adding that there shouldn't be a sense of complacency just because the stock market has roared back to life in recent months.
To Withhold or Not: Trump's Order Gives Employers a New Dilemma [NYT]
Since Mr. Trump, in an order he signed on Saturday, is only suspending the tax, not cutting it, the money that companies would cease to withhold from their employees' earnings would have to be paid next year, barring legislative action. For companies, this would require some complex accounting maneuvering. For employees, it could mean an unwanted tax bill in 2021, making the break more of a headache…. "I would rather just keep paying the payroll tax as it is now and deducting from the employees," said Arnold Kamler, the chief executive of the bicycle company Kent International. "If it does go into effect, we'll be very upfront with the workers and tell them: 'Don't spend it. Just put it away.'"
SoftBank swings to profit after record loss as Vision Fund recovers [CNBC]
The recovery is largely down to rising valuations of SoftBank Vision Fund bets like Uber and Slack, which saw their share prices rally during the April to June quarter as U.S. tech stocks soared during the coronavirus pandemic…. The Vision Fund's performance has been further bolstered by new stock market listings in the U.S. Home insurance start-up Lemonade, which SoftBank backed with $300 million, is now valued at over $1 billion, for example.
From Cocoa to Coffee and Sugar, Soft Commodities Stage Simultaneous Rally [WSJ]
In the past month alone, cocoa futures have risen 17% to $2,488 a metric ton and coffee futures have climbed 14% to $1.12 a pound.
Cotton and sugar futures have also surged in recent months and are up 10% and 19%, respectively, since May 1….
"The big picture is countries like Vietnam and Brazil have major virus issues going on and the fear is that it's obviously going to slow the supply coming online as the infections accelerate," said Joshua Graves, senior market strategist with RJO Futures.
Banks and tech giants including JPMorgan and Amazon pledge to hire 100,000 minority, low-income New Yorkers [CNBC]
The co-chairs of the new organization include Jamie Dimon, CEO of JPMorgan Chase; Arvind Krishna, CEO of IBM, and Julie Sweet, CEO of Accenture. Other initial members of the CEO group include Jeff Bezos of Amazon, Satya Nadella of Microsoft, Sundar Pichai of Google and David Solomon of Goldman Sachs.
The CEOs are "coming together to try to tackle one of society's big problems, which is getting inner city school [children], largely minority, getting these kids through school and with a high-paying job," Dimon said Tuesday in an interview with Stephanie Ruhle on the Today Show.
California state controller asks CalPERS to investigate CIO's exit [Reuters]
In a letter sent to CalPERS' Board President Henry Jones on Monday, Yee called for a "swift and thorough inquiry" to determine whether any laws had been violated or whether the pension system had suffered "financial and reputational damage"…. Meng's resignation came amid pressure from the Trump administration to curb investments in China.
Brooks Brothers Poised to Be Acquired by Authentic Brands-Simon Venture [WSJ]
Sparc Group LLC, the Authentic Brands-Simon venture, had bid $305 million for Brooks Brothers last month. That "stalking horse" offer includes a commitment to keep 125 Brooks Brothers stores open…. The Sparc offer had been subject to better bids, but the deadline for rival offers passed last week.