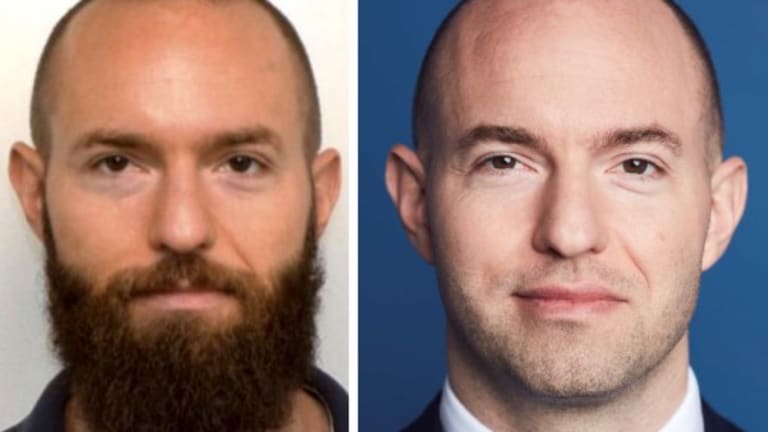 Opening Bell: 8.13.20
Trump will kill Post Office if that's what it takes; landlord buys tenants; Die Wirecardwantedposters; and more!
Trump says he is holding up coronavirus aid to block Democrats' bid for election funding [Reuters]
"The items are the post office and the $3.5 billion for mail-in voting," Trump told Fox Business Network, saying Democrats want to give the post office $25 billion. "If we don't make the deal, that means they can't have the money, that means they can't have universal mail-in voting. It just can't happen…."
The White House negotiating team of Treasury Secretary Steve Mnuchin and Chief of Staff Mark Meadows has not met with House of Representatives Speaker Nancy Pelosi and Senate Minority Leader Chuck Schumer in six days.
Boston Fed President "The Recovery is Losing Steam" [TheStreet]
The forecast for this fall is quite uncertain, but my view is that the recent slowdown in economic activity…is likely to continue. Currently, we have an unemployment rate above 10 percent, and because of the continued community spread of the virus, I am concerned that the pandemic will limit the ability of the economy to recover quickly…. Unfortunately, as long as the virus poses significant threats to public health, a full economic recovery will be very difficult as individuals, often voluntarily, avoid activities that place their health at risk. The increased saving rate, reflecting a falloff in consumption despite substantial fiscal transfers to individuals, illustrates the challenges the recovery faces.
Corporate America Worries WeChat Ban Could Be Bad for Business [WSJ]
More than a dozen major U.S. multinational companies raised concerns in a call with White House officials Tuesday about the potentially broad scope and impact of Mr. Trump's executive order targeting WeChat, set to take effect late next month…. Other participants in the call Tuesday included Procter & Gamble Co., Intel Corp., MetLife Inc., Goldman Sachs Group Inc., Morgan Stanley, United Parcel Service Inc., Merck & Co. Inc. and Cargill Inc., according to the people.
J.C. Penney Landlords Nearing Deal to Buy Bankrupt Retailer [WSJ]
Simon Property Group Inc., the biggest mall owner in the U.S. by number of malls, and Brookfield Property Partners LP, another big shopping center owner, have joined together and are in advanced talks to purchase Penney's retail operations, people familiar with the matter said. In recent days, the pair have eclipsed other interested bidders, according to the people…. Simon and Brookfield offered certain concessions over lease agreements that Penney and its lenders viewed as delivering better value, the same people said….
Penney is one of Simon's top anchor tenants, second only to Macy's Inc. If a deal comes together, it would save Penney from a possible liquidation and mark another acquisition by Simon of a bankrupt tenant. The company was part of a group that bought Forever 21 Inc. out of chapter 11 in February and Aéropostale Inc. in 2016. Simon also has agreed to buy Brooks Brothers out of bankruptcy for $325 million in a joint bid with apparel-licensing firm Authentic Brands Group LLC.
Hunt for Ex-Wirecard Executive Jan Marsalek Goes Public in Germany [WSJ]
Germany's Bundeskriminalamt, or BKA—the local equivalent to the Federal Bureau of Investigation…. distributed search posters in German and English through its website, social media and television, asking if anyone had seen him since June or knew where he was…. Philippines immigration records initially appeared to show Mr. Marsalek transited through the country in June before departing on a flight to China, but investigators say they were faked. On Thursday, the country's National Bureau of Investigation, known as the NBI, said it had asked the justice department to prosecute two immigration officers for falsifying the travel records.
Icahn sells over $700 million worth of Herbalife stock, but remains largest shareholder [MarketWatch]
Carl Icahn said his Icahn Enterprises L.P. sold 14.7 million of the nutritional supplements company's shares, which reduced its stake in the company by about 42%. Icahn said the stock sale was part of Herbalife's self-tender offer…. Icahn remains Herbalife's largest shareholder with about 20.5 million shares, or 15.5% of the shares outstanding.