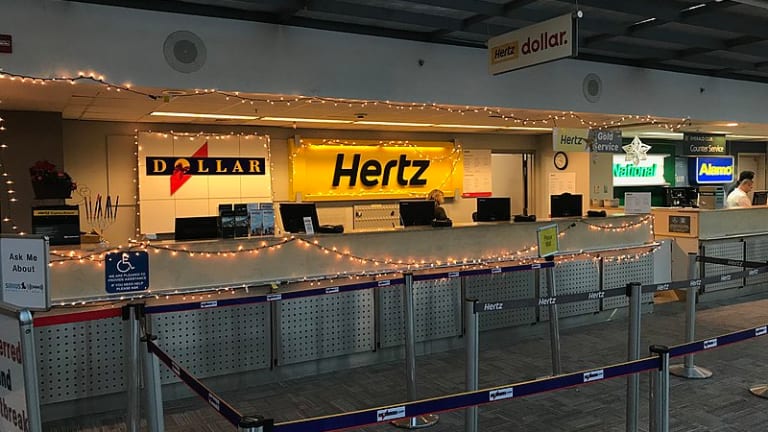 Opening Bell: 8.14.20
So far not so good for SOFR; Hertz definitely didn't need a CEO with creative ideas about accounting; short-seller sacks Chinese company again; and more!
Capital-Gains Tax Rate Chasm Separates Trump, Biden [WSJ]
President Trump said Thursday that he was seeking a 15% rate, down from today's 23.8%. Democratic rival Joe Biden would raise the top rate to 39.6% to match taxes on ordinary income…. "I don't see any investors who have $1,000 on the sidelines if only the capital-gains rate can drop five points," said Brian Riedl, senior fellow at the conservative Manhattan Institute. "It's just the wrong tool for the economy right now. Capital-gains rates are not holding the economy back."
Libor Pains Deepen as Deadline for Benchmark's Demise Approaches [WSJ]
If the transition doesn't go as planned, it could leave everyone worse off. Consumers could end up on the hook for increased payments on credit-card loans and other borrowings, while small businesses could face higher fixed rates for loans. About $190 trillion of interest-rate derivatives and $3.4 trillion of business loans are tied to the rate…. But efforts were put on ice for more than a month as financial institutions grappled with tumbling stocks, margin calls and clients racing for cash as the coronavirus sent markets into a tailspin prompting unprecedented action by the Fed.
Former Hertz CEO Charged With Aiding And Abetting Accounting Fraud [Forbes]
According to the SEC, Frissora in 2013 pressured subordinates to "find money" by re-analyzing reserve accounts when results fell short, which caused them to make changes to financial reports…. Frissora has agreed to repay Hertz nearly $2 million in incentive-based compensation and pay a $200,000 fine to settle the charges without admitting or denying the allegations.
Chinese Netflix-style service iQiyi tanks by 18% after U.S. regulators investigate fraud allegations [CNBC]
The SEC investigation was prompted by a report in April from Wolfpack Research…. Wolfpack Research alleged iQiyi inflated its 2019 revenue by approximately 8 billion yuan ($1.13 billion) to 13 billion yuan ($1.98 billion) — or between 27% to 44%. Wolfpack also claimed the streaming company overstated user numbers and expenses.
Hedge fund Two Sigma unveils new impact business [CityWire Selector]
The firm emphasised the workforce impact, stating that it is creating a framework that will develop human capital management tools that will contribute to better workplace environment.
Some of the sectors the new unit aims to explore are businesses focused on the jobs of tomorrow, healthcare areas where current capabilities are not sufficient to meet future demand, consumer services sectors resilient to economic cycles and B2B businesses supporting service-based economies.
White House Aide Picked for Seat on Commodities Regulator [WSJ]
Mr. Trump nominated Robert Benedict Bowes, a senior adviser on health and insurance in the White House Office of Personnel Management, to a five-year term at the CFTC. Mr. Bowes would replace outgoing Republican commissioner Brian D. Quintenz, who said earlier this year that he plans to step down by the end of October…. If Mr. Quintenz, whose statutory term ended in April, departs before a replacement is confirmed by the Senate, the commission would be split evenly between Republicans and Democrats.
Philippines confirms death of ex-Wirecard exec Bauer [Reuters]
[Christopher] Bauer died of natural causes in a hospital in the capital Manila on July 27 and was cremated, Justice Secretary Menardo Guevarra said in a statement citing official documents submitted to local investigators.
The German businessman was 44 years old and had a pre-existing condition, Gueverra said…. Bauer was part of an ongoing probe by the National Bureau of Investigation and the Anti-Money Laundering Council into the accounting scandal.