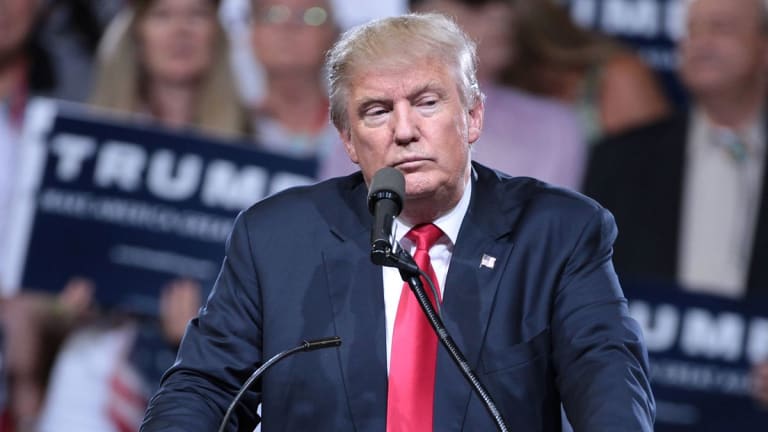 Opening Bell: 8.17.20
Slouching towards pandemonium; dollar doldrums; insider-trading German style; and more!
S&P 500 Futures Show Benchmark Shuffling to Record High [WSJ]
Futures tied to the S&P 500 ticked up 0.3%, pointing to tepid gains after the opening bell…. "We had this vibe that the bottom of the economic slump wasn't quite as bad as people's baseline forecast," said Lyn Graham-Taylor, senior rates strategist at Rabobank. "But there's also a feeling right now that the recovery is not going to be a quick 'V' shape, it's going to be slower…."
Bond and currency markets were also quiet. The yield on 10-year Treasury notes ticked down to 0.696%, from 0.708% Friday. The WSJ Dollar Index, which tracks the dollar against a basket of other currencies, slipped 0.1%.
Traders Brace for Haywire Markets Around Presidential Election [WSJ]
The investors are going beyond the normal hedging ahead of a potential change in power in Washington. Instead they are betting on volatility and a possible market tumble later in the year…. The election worries amplify existing concerns about the weak economy, a possible second wave of coronavirus infections in the fall and the highflying market. The bearish bet is that turmoil around the election hits the already fragile economy as the cooler months bring on more infections, all hitting the stock market that is priced for a recovery.
Warren Buffett's Berkshire Hathaway Unloads Bank Stocks [WSJ]
Berkshire's holdings of Wells Fargo & Co. and JPMorgan Chase & Co. stock dropped by more than $3 billion apiece in the second quarter, according to regulatory filings made public Friday. The company also dissolved its stake in Goldman Sachs Group Inc., which was worth about $300 million at the end of the first quarter.
The conglomerate has simultaneously been adding to its ownership of Bank of America Corp. in recent weeks and now owns roughly 12% of the company, according to FactSet.
Hedge Funds Are Short on Dollar for First Time in Two Years [Bloomberg]
"The longer term downtrend is clear, especially versus countries that are now doing QE and are experiencing a better recovery," Ashvin Murthy, founder of Singapore-based hedge fund AVM Global Opportunity Fund, said of the U.S. currency. "You could have a correction in the trend but it would be an opportunity to sell into U.S. dollar strength."
A Hedge Fund Veteran Mounts a Comeback [II]
[JAT Capital founder John] Thaler returned to fund management in January of this year, joining Wexford as a portfolio manager of the Wexford Core Equities Fund.
Now, the portfolio manager is spinning out the fund, to be renamed Hampton Road Capital Management, with Wexford as an anchor investor. In its seven months of existence, the Wexford Core Equities Fund returned 18 percent gross through July 31, 2020.
Sixth Street Partners Amasses One of the Largest Private-Capital Funds [WSJ]
Sixth Street Partners has brought in $10 billion for its flagship fund, a nine-year-old vehicle known as Tao, since it was reopened to new investment in April, according to people familiar with the matter. It now totals $22.5 billion and the firm has told investors it would cap the fund at around $24 billion at the end of September…. Sixth Street is the former credit arm of TPG.
German Market Watchdog Let Staff Trade in Wirecard Shares [WSJ]
In the first six months of 2020, 2.4% of all financial transactions undertaken by employees of BaFin, the regulator, were in Wirecard shares and derivatives, Germany's finance ministry said in a written response to questions by opposition lawmakers…. This was up from 1.7% in the entire year before. BaFin has said it opened a market manipulation investigation into Wirecard at the end of January 2019….
"It certainly does not help to build market confidence when the staff of the market regulator and bank supervisor is allowed to trade on a company which is under investigation, owns a bank and does payment services," said Jérôme Legras, head of research at Axiom Alternative Investments.