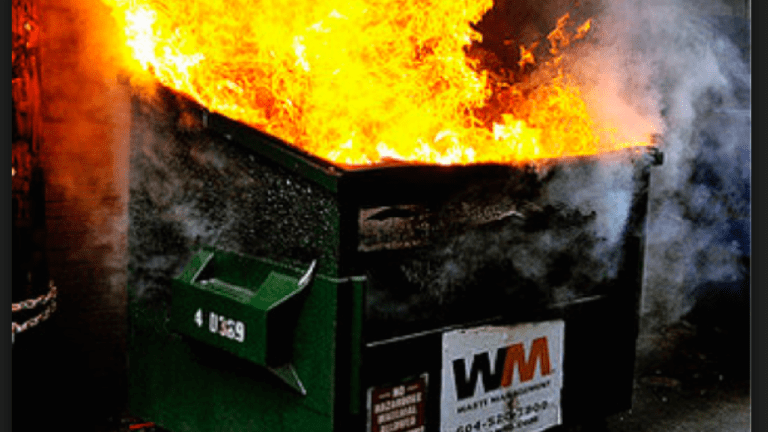 Opening Bell: 8.19.20
Market immunity; Mooch loves Robinhood; Mnuchin doesn't know; Citi's snit; garbage company is literally garbage; and more!
'This Market Is Nuts': S&P 500 Hits Record, Defying Economic Devastation [NYT]
To those outside Wall Street, the market's rise may appear inexplicable given the human and economic toll of the virus, and a stalemate in Washington that has paralyzed efforts to provide more relief that many businesses and workers desperately need. Still, investors have cast the nearly relentless drumbeat of bad news aside to focus on any signs that the worst might be over….
Investors are taking into account the fact that the virus, which had seen a recent surge that threatened to set back much of the country a second time, has shown signs of abating, with the number of new cases declining by 16 percent over the last 14 days, according to data compiled by The New York Times. Expectations for 2020 corporate profits, formulated by Wall Street analysts, seem to have stopped plummeting. Also, slow but notable progress toward a vaccine, which many manufacturers and public health experts say could be ready by next year, has made many investors bullish.
Scaramucci Warns Against S&P 500 Concentration: 'It Doesn't Feel Right to Me' [Cheddar]
"I'm worried about [the tech sector]," he said. "You've got a high concentration now in the S&P 500 in five or six names, and every time that that's happened -- and I've been doing this for 32 years -- every time that that's happened, it ends in tears…."
"You get what's called multiple compression. It happened to the Nifty 50 in the 1970s. Everybody said just buy Coca-Cola, Kimberly-Clark, Alcoa, these great companies and just hold them… [eventually] you lost value in those names. I'm worried about that…."
I do think it's, by and large, a good thing anytime that you can broaden investor capital and broaden the enthusiasm for being in the stock market," he said in response to massive millennial and first-time investor interest in the no-fee trading app. Scaramucci compared Robinhood to the origins of Charles Schwab. "I like it, I wish those guys well."
Mnuchin Says Stimulus Talks Remain Stalled [WSJ]
"Speaker Pelosi is coming back to look at Postal; hopefully she'll be more interested in sitting down," the Treasury secretary said in an interview on CNBC…. Mr. Mnuchin on Tuesday gave little indication that the battle lines have budged, saying, "I really don't know," when asked why a deal seems so far off….
"We started with a trillion dollars. We agreed to increase that in several areas in an effort to compromise," he said. "They didn't come down. They never made us a proposal at two trillion; they never gave us a line-by-line counter."
Trump Lends Support To Billionaire Donor Larry Ellison As He Backs Oracle's Bid For TikTok [Forbes]
"I think Oracle is a great company, and I think its owner is a tremendous guy. He's a tremendous person. I think that Oracle would be certainly somebody that could handle it…." In February, [Oracle founder Larry] Ellison organized a fundraiser for Trump's campaign where supporters could pay $100,000 for a golf outing and photo op with the president, an event that led to protests by Oracle employees….
Oracle's planned bid for TikTok also involves venture capital firms Sequoia Capital and General Atlantic, both of whom are investors in TikTok's parent ByteDance.
The Latest Pain Trade on Wall Street: Banks [WSJ]
Hedge fund M3 Partners… has lost 12.8% for the year through July, its worst year so far—and that is one of the stronger returns for a financials fund this year…. The KBW Nasdaq Bank Index has fallen 33.1% this year; the S&P 500 is up 6.2%, including dividends….
Funds including Castine Capital Management in Boston have told clients they are shutting down. Emanuel "Manny" Friedman's EJF Capital was down 19.8% for the year through July in his $2.1 billion Debt Opportunities fund from credit positions tied to banks and insurers, and more in a smaller financials fund.
Citi Resigns Role on Brigade CLO Deal Amid Escalating Loan Feud [Bloomberg]
The bank stepped down from its role on Brigade's $400 million Battalion XVIII CLO transaction, which was due to price Wednesday. It sent a notice of termination to the firm Tuesday, citing failure of certain conditions set forth in its engagement letter…. Brigade and other parties on the CLO are working on finding a replacement to Citigroup, according to a person with knowledge of the matter, who asked not to be identified discussing a private transaction.
Short Seller Spruce Point Says GFL Understates Debt; Stock Falls [BloombergQuint]
Shares of waste management company GFL Environmental Inc. fell as much as 12% after a New York hedge fund released a report questioning its accounting and its "aggressive and opaque business model…."
"Spruce Point believes that without access to new capital, the Company's shares are worthless and likely uninvestable for institutional investors," the report states.
Rev. Al Sharpton calls for sale of Mets to Jennifer Lopez, Alex Rodriguez [N.Y. Daily News]
"The decision on who should earn the right to buy one of New York's most treasured cultural institutions — the Mets — represents a significant opportunity for Major League Baseball to take a strong public stand in favor of racial equity by ensuring the team's new ownership are people of color," Sharpton wrote in a letter he planned to send Wednesday…. J Lo and A-Rod have reportedly made one of three offers to buy the long-suffering Mets, the others being from hedge fund tycoon Steve Cohen and a group headed by the managing partners of the New Jersey Devils and Philadelphia 76ers.