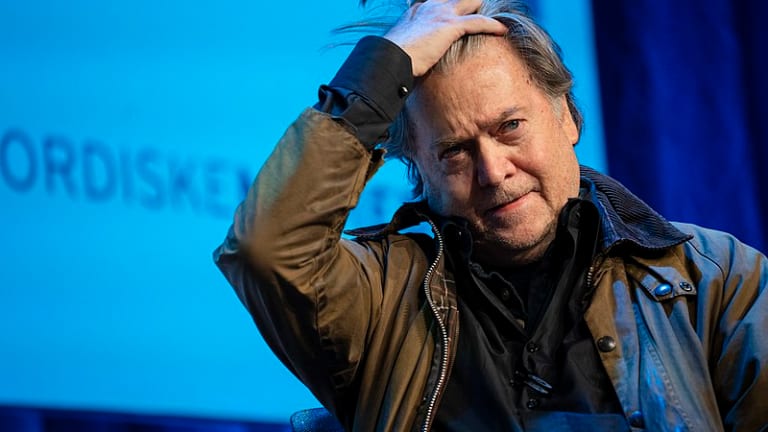 Opening Bell: 8.20.20
Tough day for Trump; good times for hedge funds (except those fighting with Citi); "the president has his own mind on some of these things;" and more!
American initial jobless claims rocket above 1 million again [CNN]
Economists were optimistic that the US jobs market would be on a steady trajectory toward recovery. But last week's claims exceeded forecasts after the previous week's report was the first below 1 million since March…. Looking at the numbers, "it's clear that what is keeping people unemployed is not overly generous benefits, but a lack of job openings," said Andrew Stettner, senior fellow at The Century Foundation, a think tank, in emailed comments.
Citigroup Gets Almost Half of $900 Million Revlon Funds Frozen [Bloomberg]
A federal judge Wednesday froze $127.3 million that HPS Investment Partners LLC has refused to return and $109.7 million that Symphony Asset Management LLC is holding….
Benjamin Finestone, a lawyer for Brigade and HPS, told the judge the firms don't concede the transfer was a mistake, saying it appeared to be a "full payoff" of the loan…. For one thing, he said, the Aug. 11 date of the payment the bank says was interest on the loan was "odd," as it wasn't the usual interest payment date.
Judge throws out Trump challenge to Manhattan DA subpoena for tax records [CNBC]
U.S. District Judge Victor Marrero said the president failed to show that the subpoena would pose an unfair burden, siding in favor of Manhattan D.A. Cyrus Vance Jr., who has said his office is pursuing an investigation of potential violations of state law…. The president's attorney, Jay Sekulow, said Trump will appeal the decision….
Marrero dismissed the case with prejudice, effectively preventing the president from bringing new arguments to the court for why the subpoena should not be enforced.
Former Trump advisor Steve Bannon arrested on fraud charges in border wall fundraising scheme [CNBC]
"The defendants defrauded hundreds of thousands of donors, capitalizing on their interest in funding a border wall to raise millions of dollars, under the false pretense that all of that money would be spent on construction," Acting U.S. Attorney Audrey Strauss said in a statement. "While repeatedly assuring donors that Brian Kolfage, the founder and public face of We Build the Wall, would not be paid a cent, the defendants secretly schemed to pass hundreds of thousands of dollars to Kolfage, which he used to fund his lavish lifestyle."
Pandemic Makes Investors Like Hedge Funds Again [II]
Forty-four percent of hedge fund investors surveyed by Preqin in June said they intended to increase their commitments to hedge funds over the next year — nearly double the proportion from a year ago…. "Volatile markets have increased appetite for hedge funds," Preqin said in its mid-year report on alternative assets….
"Investors believe the most positive prospects are in hedge funds," Preqin said, but cautioned that this "should be seen in the context of the industry's disappointing performance over the past 12 months."
Billy Beane's RedBall SPAC Gets Millennium as An Investor [Bloomberg]
Izzy Englander's Millennium Management is getting in on the SPAC frenzy by snapping up a 7.8% stake in RedBall Acquisition Corp., the blank-check company co-led by baseball executive Billy Beane…. RedBall completed a $575 million initial public offering on Aug. 17 after it started trading on the New York Stock Exchange last week under the ticker RBAC/U.
Battered Eurozone Could See More Economic Stimulus in the Fall [WSJ]
Analysts said the ECB was unlikely to unveil a new monetary stimulus in September, but could do so later this year if the economy fails to perk up…. The outlook is cloudy. The euro has risen strongly against the dollar in recent weeks, hurting the region's large exporters in international markets. Tens of millions of European workers are still tapping job-furlough schemes, under which governments replace part of the income they have lost from working fewer hours. Some of these state-funded schemes are set to expire over the coming months, after which unemployment could rise.
J.C. Penney bankruptcy judge orders lawyers in case to appear due to 'lack of progress in the sale' [Dallas Morning News]
"At the initial hearings in this case, the court expressed its concern about the proposed timeline in this case. That concern has escalated due to the lack of progress in the sale process," Jones said in his order.
"Thousands of jobs and the very essence of the country's infrastructure are at risk. The parties have reached the end of the court's patience," he said…. Sale negotiations have been going on for weeks, and several hearings set to deal with it have been delayed with assurances from lawyers that negotiations are progressing.
Kudlow says Trump wants to 'deny China' some of the proceeds of a TikTok sale [CNBC]
"I think he probably would like to deny China some of the proceeds of the TikTok sale. It's not something that's been done in the past, but that doesn't mean it can't be done now," the director of the National Economic Council said on "Closing Bell…."
"The president has his own mind on some of these things. .. Nothing is in cement here. We haven't even had all the bids, and stuff that goes with. That's not due until the middle of September," he said. "I don't know how that will play out. It may turn out to be there, or fees may turn out not to be there."