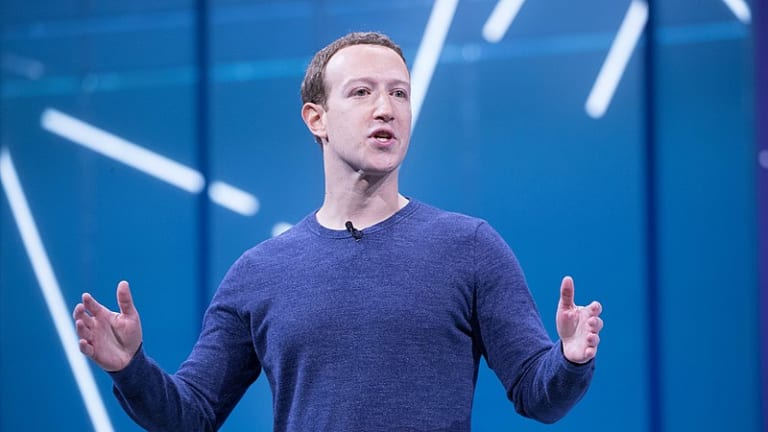 Opening Bell: 8.24.20
Stocks have never been more expensive, until later this morning; Zuck deflects attention; Czarna Krawędź; and more!
Stocks poised for gains Monday as optimism rises over potential coronavirus treatments [MarketWatch]
Futures on the Dow Jones Industrial Average advanced 283 points, or 1%, to 28,140, while S&P 500 futures rose 28.90 points, or 0.9%, to 3,421.50. Nasdaq-100 futures were up 112 points, or 1%, at 11,674…. Expectations for a breakthrough virus treatment have been a driving force behind the market's rebound from its pandemic-induced plunge earlier this year, Boyadjian said, though "there's yet to be any conclusive results from any of the vaccines or treatments that are under development for the coronavirus and many investors have yet to wake up to the prospect that the pandemic could still be around in a year or two."
The Median S&P Stock Has Never Been More Expensive [WSJ]
"The only way to go higher on valuation is to duplicate the last few years of the 1920s or the 1990s," said Barry Bannister, head of institutional equity strategy at Stifel, referring to periods when the economy was booming…. The valuation of the median stock in the S&P 500, measured by forward P/E, is now in the 100th percentile of historical levels, according to Goldman Sachs Group Inc., going back four decades—the highest level possible. The index itself is trading at the 98th percentile…. The last time that GDP was higher than the equities market's total capitalization, adjusting both for inflation, was in 2009, when the stock market's total capitalization was only about 93% of GDP.
Facebook CEO Mark Zuckerberg Stoked Washington's Fears About TikTok [WSJ]
Tucked into the speech was a line pointing to Facebook's rising rival: Mr. Zuckerberg told Georgetown students that TikTok doesn't share Facebook's commitment to freedom of expression, and represents a risk to American values and technological supremacy…. In a private dinner at the White House in late October, Mr. Zuckerberg made the case to President Trump that the rise of Chinese internet companies threatens American business, and should be a bigger concern than reining in Facebook, some of the people said….
Few tech companies have as much to gain as Facebook from TikTok's travails, and the social-media giant has taken an active role in raising concerns about the popular app and its Chinese owners.
Takeda to sell Japan consumer health unit valued at $2.3 billion to Blackstone [Reuters]
Takeda CEO Christophe Weber said via an online briefing the company had decided to sell the Japanese OTC unit because it would be difficult for Takeda to keep investing in OTC businesses while trying to develop new drugs for more serious diseases…. Takeda Consumer Healthcare Company, known for its Alinamin line of energy drinks, is valued at 242 billion yen ($2.29 billion) and the sale price will be determined after calculating its debt and other factors, Takeda said.
Blackstone was among the final bidders for the OTC unit, Reuters reported in June, along with Bain Capital, CVC Capital Partners and Taisho Pharmaceutical Holdings Co Ltd.
Citadel Securities, hedge fund Citadel to open new office in Singapore [Reuters]
The two businesses, which have 17 offices across North America, Europe and Asia-Pacific, are also continuing to grow their presence in Hong Kong, according to an emailed statement.
Citadel Securities is expanding its existing footprint in Shanghai and Sydney, the statement added, without mentioning how many new jobs will be created as a result of these steps.
Hedge fund Gammon gains 600% with well-timed bets on volatility [FT]
The New York-based firm, headed by Michael Mescher, a former Barclays trader, correctly wagered on soaring volatility in early March as risky assets slumped. The $25m-in-assets firm also took options positions that rose sharply as markets rebounded in the second half of the month…./He admitted he had not fully realised the connotations of the name — either the form of raw pork or, in the UK, a pejorative term to evoke angry middle-aged men./"I'm sometimes described as running 'Cheap Ham Capital'," he said, adding that he has no plans to change the firm's name.
Now hedge funds are hiring technologists in Poland too [efinancialcareers]
It's not just Goldman Sachs, UBS, Credit Suisse and JPMorgan that have big back office and technology centres in Poland…. Point72 is advertising for a recruitment lead in Warsaw with experience of sourcing technology talent for financial services firms. It says it plans to run a local graduate recruitment program focused on campus hiring and entry level employees in Warsaw, and that it wants its new recruiter to create a strategy that will, "attract and retain the best local talent."