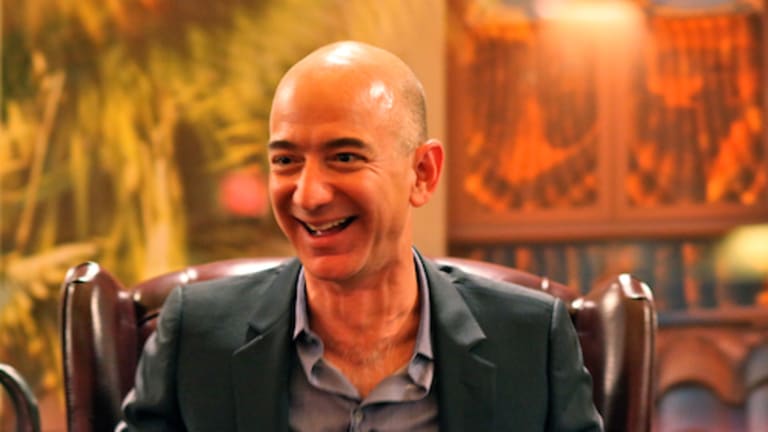 Opening Bell: 8.27.20
Time's up at TikTok; Bridgewater downsizing; be careful what you wish for Alex Karp; and more!
TikTok CEO Kevin Mayer quits following Trump's threat to ban the app [CNN Business]
"In recent weeks, as the political environment has sharply changed, I have done significant reflection on what the corporate structural changes will require, and what it means for the global role I signed up for," Mayer said in a memo to employees that was obtained by CNN Business…. TikTok hired Mayer, a former top Disney executive, less than four months ago to run the app, which is the first owned by a Chinese company to gain significant traction in western countries.
U.S. Warns of Global Bank Heist Campaign by North Korean Hackers [WSJ]
The campaign includes so-called spearphishing attacks—which use fraudulent email to infect a computer or persuade the victim to reveal a password or other information—and social engineering schemes. It has been under way since at least February and represents a resurgence of operations after an apparent lull in bank robberies by North Korea last year…. U.N. investigators say the complexity of the orchestrated ATM thefts across dozens of countries shows North Korea's cyber capabilities have become dangerously sophisticated.
Bridgewater Is Having a Bad Year. David McCormick Has a Plan. [II]
"If you look at the history of Bridgewater since 1991, we've had five drawdowns — including our drawdown of March — of equal magnitude," McCormick says, referencing the firm's dreadful pandemic performance. "And if you look at the period that followed each of them, you'll see a pretty significant compounding of return over that period." The dark periods also spur "reflection, innovation, a series of things that came as a consequence of reassessment. That's the process we're in now…."
"There is a shift coming," he says. "Part one of that shift is to narrow the scope of the clients that we're going deeper with in these custom advisory relationships. Even if our assets grow substantially, the number of clients will likely decrease."
It Pays To Invest in Unpopular Hedge Funds [II]
Academic researchers found that in the five years after hedge funds launch, the strategies that were unpopular when the funds were raised outperformed the hottest strategies by 3 percent annually on a risk-adjusted basis…. To make up for choosing strategies that are out of favor, unpopular hedge funds must demonstrate more skill — and better returns — before they can successfully lure investors, the trio argued….
According to the paper, hedge fund firms with already-successful strategies are incentivized to launch new funds that are "clones" of their other funds. This reduces the cost of finding new investors and can help manage demand by funneling investors who are interested in other funds into new launches, the researchers argue.
Palantir's Valley Shots Could Misfire [WSJ]
Palantir Technologies isn't a Silicon Valley startup. It only burns money like one…. In a letter to shareholders included in its first filing for a direct stock listing Tuesday, co-founder and Chief Executive Alex Karp paints the "engineering elite of Silicon Valley" as a group comfortable with mining private data to sell advertising, but unwilling to engage in projects with defense and government agencies…. That distinction could prove important as the company makes its debut in public markets. Bernstein analysts noted in a report Wednesday that government contractors tend to command multiples barely above their projected revenue. Companies on the BVP Cloud Index currently average an enterprise value of nearly 15 times forward revenue.
Palantir also doesn't offer the same sort of stratospheric growth rate as its younger, smaller software peers who will be competing for attention from IPO investors.
Navy SEAL Trader at Jefferies Helped Expose Hedge Fund Scandal [Bloomberg]
In the industry's social hierarchy, a client who can offer or withhold significant business is usually king. Kamensky allegedly pressed that advantage by pushing [Jefferies distressed-debt trading head Joe] Femenia to abstain from submitting a rival bid for part of bankrupt retailer Neiman Marcus. But instead, Femenia raised alarms, providing enough details on the incident to a U.S. trustee to threaten Kamensky's standing in the industry.
"I have known Joe and always found him to be an honest, upstanding guy and a straight shooter," said Eric Rosen, a veteran trader and hedge fund executive. "He risked his life for our country and he seems to have done the honorable thing here…."
The panicked money manager called back Femenia a second time, asking him to treat the conversation off the books, and pushed Femenia to change his recollection of their initial chat, according to the report. Unbeknownst to him, Femenia had started recording the call.
Jeff Bezos Becomes The First Person Ever Worth $200 Billion [Forbes]
As of 1:50 p.m. EDT on Wednesday, the Amazon founder and CEO is worth $204.6 billion—nearly $90 billion more than the world's second-richest person, Bill Gates, who's currently worth $116.1 billion…. Fueled by the change in consumer habits as a result of the coronavirus pandemic, Amazon stock is up nearly 80% since the beginning of the year, and Bezos' net worth, which was roughly $115 billion on January 1, has skyrocketed in tandem. Bezos' roughly 11% stake in Amazon makes up more than 90% of his fortune….
Bezos would be even richer had he not gone through the most expensive divorce settlement in history last year. When he split from ex-wife, MacKenzie Scott, last July, he agreed to give her 25% of his Amazon stake, a chunk of stock now worth $63 billion.