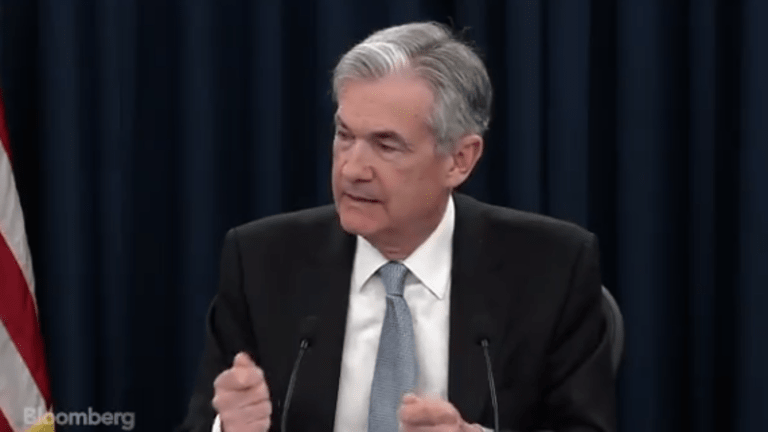 Opening Bell: 8.28.20
Of deviations and shortfalls; Argentine hopes; exchange espionage; and more!
Fed's Elevation of Employment Goal Reflects a Changed World [WSJ]
The new framework replaces "deviations" with "shortfalls," implying unemployment can be too high but never too low. Two factors have driven this. The first is that the Phillips curve has flattened since the early 2000s. As unemployment fell to 50-year lows in the last year, inflation also stayed low. Fed Chairman Jerome Powell explained that the change in wording "may appear subtle, but it reflects our view that a robust job market can be sustained without causing an outbreak of inflation…." This is harder than it sounds. With a flattened Phillips curve, even getting unemployment below its natural rate isn't guaranteed to boost inflation. But it's the only lever Fed officials have.
SoftBank to Sell $14 Billion Stake in Telecom Unit [WSJ]
The sale will lower its stake in the telecom unit, known as SoftBank Corp, to 40% from 62%, ending its position as majority shareholder…. The size of the sale came as something of a surprise. While SoftBank had committed this March to selling assets and raising cash, it was already close to meeting its $41 billion target….
The telecom unit has been the engine of Mr. Son's success over the past 15 years. SoftBank acquired it from Vodafone Group PLC for $15 billion in a highly leveraged deal in 2006. SoftBank rebranded it and transformed it from an also-ran into a leading telecom provider.
Hertz Seeking Up to $1.5 Billion In Bankruptcy Financing [WSJ]
As the company's bankruptcy case drags on amid the continuing coronavirus pandemic fallout on travel, the need for financing has become more acute…. Hertz's need for cash became more critical after the company pulled the plug on its plan to raise up to $500 million through the sale of its stock during the reorganization….
Hertz lost a total of $852 million over the three months ended June 30, according to a securities filing.
Argentina Vies For Holdout-Free Debt Deal as Deadline Approaches [Bloomberg]
About two-thirds of the $65 billion in foreign debt Argentina is trying to restructure was issued after the nation returned to global capital markets in 2016. It's governed by rules that force all holders to accept a restructuring as long as two-thirds of all investors and at least half of the owners of each individual series of bonds vote to go along with it.
The main risk of holdouts are from some securities issued before then, which have a higher threshold for restructuring. For these so-called exchange notes, the government needs 85% of all investors and at least two-thirds of the owners of each series to accept the proposal.'
$454 Billion Treasury Fund Goes Mostly Unused [WSJ]
The Treasury money was billed as risk capital by Trump administration officials who said at the time that it could be leveraged to support as much as $4 trillion in lending by the Fed. As of last week, the central bank had lent just $16.4 billion through programs set up with the money…. Sen. Mike Crapo (R., Idaho) has introduced legislation directing the Treasury to lend more aggressively. Sen. Chuck Schumer (D., N.Y.) wants to repurpose $200 billion for long-term investments in communities of color.
Spy Agency to Help Shield New Zealand's Exchange From Cyberattack [WSJ]
Trading on New Zealand's securities market was halted for a fourth day on Friday by a denial of service attack that NZX Ltd., the exchange's operator, said came from overseas.
Finance Minister Grant Robertson said the Government Communications Security Bureau spy agency had been directed to help the exchange's operator. He said the National Security System was activated, requiring government agencies to coordinate in response.
Putnam wins dismissal of FGIC lawsuit over imploded $1.5 bln CDO [Reuters]
A federal judge has dismissed a lawsuit in which Financial Guaranty Insurance Co accused a Putnam Investments unit of fraudulently inducing it to insure a risky collateralized debt obligation while concealing a hedge fund's plan to bet against it.