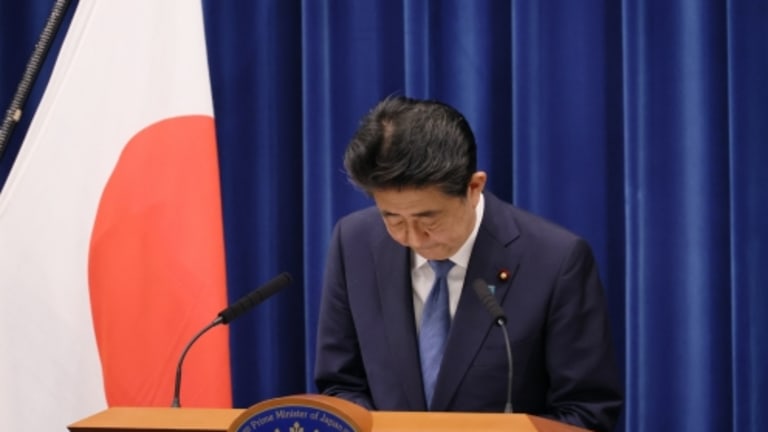 Opening Bell: 8.31.20
M.B.A.s screwed; Hertz executives not so much; the Japanese maybe; and more!
M.B.A.s Are Usually Swimming in Job Offers by Now. Not This Year. [WSJ]
PricewaterhouseCoopers, say there will be no jobs on offer to second-year M.B.A. candidates looking to lock down a position before they graduate in 2021…. Consulting giant Bain & Co. is reducing the number of second-year M.B.A.s it plans to hire but has made offers to this summer's entire M.B.A. intern class…. EY, one of the largest professional services firms in the world and the umbrella organization for its U.S. affiliate, Ernst & Young LLP, is waiting to see how a potential second wave of Covid-19 infections plays out before it finalizes hiring plans for the year….
Students who weren't able to land a summer internship—or had their offer rescinded—fear they could have a tough time finding the job they thought the pricey degree would give them upon graduation. RelishCareers said in a recent survey more than a third of 2021 M.B.A. candidates have had job and internship offers rescinded or changed because of the pandemic, compared with about 20% of M.B.A.s who graduated this year.
Coronavirus Has Left Banks With Lots of Cash and Little to Do With It [WSJ]
Customers flooded banks with more deposits than they had ever seen, so much so that the nation's safety net for bank failures fell below a legal limit…. "The banks have been flooded by cash and it's hard to know what to do with it," said Brian Foran, an analyst at Autonomous Research. "That narrative is not an attractive investment story."
S&P 500 on Track to End Best Month Since April [WSJ]
Futures tied to the S&P 500 edged up 0.2%, suggesting that the gauge will extend its climb after the New York opening bell. Last week, the S&P 500 logged its strongest performance since early July, putting its gains so far in August at about 7.2%.... Overseas, the pan-continental Stoxx Europe 600 ticked up 0.2%. Trading volumes remained low, with markets in the U.K. closed.
U.S. says Herbalife to pay $123.1 million to resolve China bribery case [Reuters]
Herbalife approved "extensive and systematic corrupt payments" to Chinese officials, while falsifying records to make its bribes appear as legitimate business expenses, Acting U.S. Attorney Audrey Strauss in Manhattan said in a statement…. Carl Icahn, the activist investor, owns 15.5% of Herbalife.
Hedge fund manager William Ackman bet $1 billion against Herbalife starting in 2012, saying it violated Chinese direct-selling laws and was a pyramid scheme. He unwound his position as Herbalife's stock price kept rising.
Bankrupt Hertz Sets Up Another Round of Executive Bonuses [WSJ]
Hertz's second bonus round could drive Chief Executive Paul Stone's extra pay to $2 million in less than a year, as he leads a company that has no clear path to survival. Mr. Stone took the job and a $700,000 "retention bonus" in May…. Hundreds of key employees could be paid under the incentive plans, including senior management. For executives further down the ladder, bonuses are in the range of $10,000 to $15,000, court papers say.
As Japan's Abe Leaves, 'Abenomics' Will Remain, for Good or Ill [NYT]
Mr. Abe's successor will face Japanese voters and businesspeople who have seen the hard-won economic gains of the last eight years slip away in the face of the pandemic. Many will wonder whether Mr. Abe's promises, so tightly identified with him that they came to be known as Abenomics, ever changed much at all…. The conservative, governing Liberal Democratic Party is due to choose a replacement for Mr. Abe in September. It is likely to stick with some version of his namesake economic policies, which called for making money cheap and readily available, amping up government spending and transforming the way the country's bureaucracy and corporations did business.
Warren Buffett's Berkshire Hathaway buys stakes in Japan's five leading trading companies [CNBC]
The chairman and CEO of Berkshire Hathaway announced Sunday — his 90th birthday — that his company has acquired a slightly more than 5% stake in each of the five leading Japanese trading companies. The companies are Itochu Corp., Marubeni Corp., Mitsubishi Corp., Mitsui & Co., and Sumitomo Corp…. Based on Friday's closing prices for the trading houses, a 5% stake in each would be valued at roughly $6.25 billion….
Berkshire says it intends to hold the investments for the long term, and that it may increase its holdings in any of the companies up to a maximum of 9.9%, depending on price.
Argentina's 'Preposterous' Century Bond Never Got Chance to Grow Old [WSJ]
The century bond—a rarity in markets and almost unseen among issuers whose bonds are rated junk—was openly derided by many investors at the time of its sale, given the South American nation's poor record of paying off debt, a struggling economy and fractious politics…. In the restructuring agreement, the 100-year bond's maturity will shorten substantially, along with its value. Holders will end up with bonds maturing in 15 and 26 years and can expect to recover something broadly in line with the recovery value of the restructuring, on the order of 54.5 cents on the dollar.