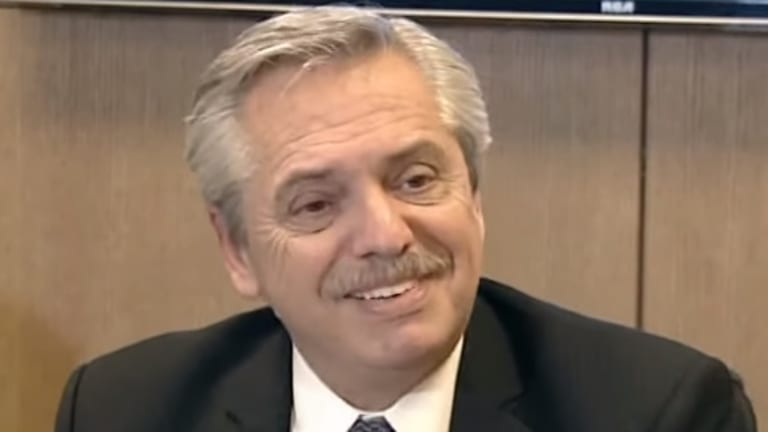 Opening Bell: 8.4.20
Alternative facts; start the countdown on the next Argentine default; Twitter shockingly expects privacy fine; and more!
Stocks Edge Higher as Earnings Season Marches On [WSJ]
"The market's assumption is that the U.S. economy is not yet ready to stand on its own two feet. It appears that there is agreement that more needs to be done, it's just about the shape of that package," said Hugh Gimber, strategist at J.P. Morgan Asset Management…. More than three-quarters of S&P 500 companies have reported earnings, with the majority beating analyst expectations, according to UBS. This has led estimates for the third quarter to rise by 2.5% since the end of June.
Hedge funds scour alternative data for edge on Covid and economy [FT]
Michael Spellacy, global head of capital markets at consultancy Accenture, said hedge funds had profited this year from methods such as comparing social media posts in China with Chinese government statements to gauge the extent of the virus's impact, as well as collecting data on the movement of Chinese container ships to monitor activity. "In this particular crisis, it's become extremely valuable," he said…. In June, Swiss investment firm Unigestion began using sentiment signals from a "newscaster" that reads media articles from providers such as the Financial Times and analyst notes in its funds, after finding it improved the performance of its model portfolios during the coronavirus crisis. "It permitted us to get out of equities sooner and permitted us getting [back] into equities sooner," said chief executive Fiona Frick.
KKR Reports Second-Quarter Profit Amid Financial-Market Recovery [WSJ]
The company posted a second-quarter profit of $707 million, or $1.24 a share, compared with a profit of $522.7 million, or 93 cents a share, in the same quarter a year ago…./Assets under management grew 8% to $221.8 billion in the latest quarter due to new capital raised under several of the company's focus areas and appreciation in its public- and private-market portfolios. New capital raised in the period was $16 billion, which KKR said was a record quarterly figure for the company.
Argentina clinches deal with creditors to restructure $65 billion debt, bonds rise [CNBC]
Rising poverty and unemployment, as well as soaring interest rates amid an already two-year-long recession, had the country of roughly 45 million in dire financial straits even before the virus hit.
On May 22, Argentina saw its ninth sovereign debt default after missing overdue interest payments.
Google signs up six more partners for its digital banking platform coming to Google Pay [TechCrunch]
The new partners include Bank Mobile, BBVA USA, BMO Harris, Coastal Community Bank, First Independence Bank and SEFCU. They join Google's existing partners Citi and SFCU, announced earlier, for a total of now eight banks lined up for the project…. The company says it plans to add even more U.S. financial institutions over time.
Twitter Expects to Pay Up to $250 Million in FTC Fine Over Alleged Privacy Violations [Variety]
Twitter said that on July 28 it received a draft complaint from the Federal Trade Commission alleging the company violated a 2011 consent order, which required Twitter to establish an information-security program designed to "protect non-public consumer information."
"The allegations relate to the Company's use of phone number and/or email address data provided for safety and security purposes for targeted advertising during periods between 2013 and 2019," Twitter said in the filing.
Millennials, Gen Zers say pandemic has derailed their financial independence [USA Today]
About 59% of young Americans say the pandemic has derailed their goal of becoming financially independent from family or other support, according to a new report by The Harris Poll on behalf of TD Ameritrade….
Young millennials in particular feel that the odds are against them, crippled by rising living costs and student loan debt. About 82% said their salary levels have remained the same while the cost of living rises, making it difficult to achieve financial independence. And about 42% say their student debt alone makes them think they'll never be independent.
WeWork Sheds Youthful Image as It Lures Big Corporations [WSJ]
The second quarter marked the first time that companies with more than 500 employees made up more than half of WeWork's core revenue, excluding its China and India operations, the company said…. "There's a set of employees that are not going to be near an office and that are not going to have a great work-from-home setup. And I think that's where a co-working or serviced-office provider comes in," Mr. Vartanian said.
Men's Wearhouse, Jos. A. Bank Parent to Pivot to Casual Attire in Chapter 11 [WSJ]
The Fremont, Calif., company said it wants to speed up plans to mix its products as sales of tailored clothing decrease. It intends to focus more on its selection of polished casual clothing, including sport coats, pants, dress shirts and sportswear…. Fitch Ratings Inc. said the bankruptcy of Tailored Brands has lifted the year-to-date default volume for institutional leveraged loans to $50 billion, with retailers accounting for 20% of the defaults so far, the most of any sector.