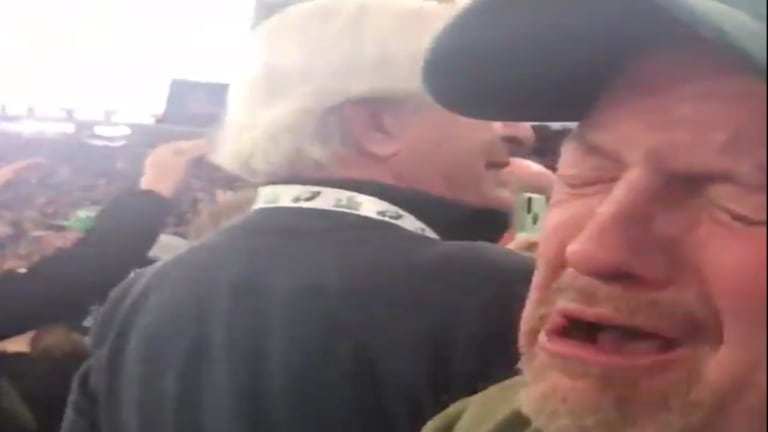 Opening Bell: 8.5.20
Great timing for 1.4 million more unemployment claims; Commerzbank won't be profitable this year after all; Jim Cramer thinks you're stupid; and more!
Lapse in Extra Unemployment Benefits to Hurt U.S. Recovery, Economists Say [WSJ]
"It could take weeks and weeks and weeks to get this money to people, which means of course they will default on a number of obligations," said Trevon Logan, an economics professor at Ohio State University…. Missing those payments could trigger evictions, fines and late fees—costs that consumers will try to avoid by pulling back on other kinds of spending, he said….
"If we went to a world with no supplement, we'd see spending of the unemployed fall," said Peter Ganong, a University of Chicago economist and one of the study's co-authors. "Because there are so many unemployed people right now, that would have a really dramatic effect on the macroeconomy."
Layoffs: 1.4M more workers likely filed jobless claims as states pull back on reopenings [USA Today]
Such a tally would push total initial claims past a mind-blowing 55 million since pandemic-induced business shutdowns and layoffs began in mid-March….
"The increase in continued claims suggests that rehiring may be pausing as the rise in COVID-19 cases causes more businesses to shut down or scale back reopening plans," economist Nancy Vanden Houten of Oxford Economics wrote in a note to clients…. "The recent improvement in the rate of hiring maybe stalling out," Barclays said in a research note.
'Ample room' for more gold gains as hedge funds late to the party, adviser says [MarketWatch]
Gold of late has caught its own momentum apart from its fundamentals. Analysts at Goldman Sachs point out gold has broken away from real, or inflation-adjusted, interest rates, and it is outperforming dollar alternatives….
"There is ample room for Fear of Missing Out to kick in as the managed money and big spec hedge funds sat out much of the recent rally," [Sitka Capital Management's Mike Shedlock] writes. "And with 105,025 short contracts there is plenty of fuel for a short squeeze too."
Commerzbank Beat Is Marred by Wirecard Hit in Dramatic Quarter [Bloomberg]
The unexpected hit blemished an otherwise solid quarter, with net income of 220 million euros ($261 million) well above analyst estimates. The bank's online broker Comdirect posted record revenue from trading when volumes surged during the pandemic….
The payments company had a credit facility of 200 million euros with Commerzbank, of which about 90% was drawn at the time of its undoing, Bloomberg has reported…. That hit is now likely to push Commerzbank into the red for the full year. But even before it cut the profit outlook, analysts were already expecting the bank to post a full-year loss of about 300 million euros.
Richard Branson's Virgin Atlantic files for U.S. bankruptcy protection [AP via MarketWatch]
A spokeswoman for Virgin Atlantic cast the Chapter 15 bankruptcy filing as part of a court process to carry out a restructuring plan that the airline announced last month. The process is supported by a majority of the airline's creditors, and the company hopes to emerge from the process in September, she said…. Virgin Atlantic's move follows bankruptcy filings in the U.S. by Latin America's two biggest airlines, Latam and Avianca, and by Mexico's Aeromexico since the start of the pandemic. Virgin's sister airline Virgin Australia filed for protection from creditors in its home country in April….
Atlanta-based Delta Air Lines, which owns 49% of the airline, agreed to defer payments it was owed, and hedge fund Davidson Kempner agreed to lend Virgin Atlantic 170 million pounds.
Greenlight's David Einhorn is betting big on inflation. Here are his latest moves [CNBC Pro]
"We believe the market groupthink that profitless growth stocks that trade at astronomical valuations, in part on the basis that interest rates are low, will be disrupted by rising inflation expectations even in the absence of a corresponding increase in Treasury yields," the firm said in the letter.
Jim Cramer: 'I can't take how stupidly bullish this market can be' [CNBC]
"Last night, I told you not to overthink the run in the Covid stocks. Sometimes the market rallies and it makes perfect sense," the "Mad Money" host said. "Then there are days like today, when I can't take how stupidly bullish this market can be…."
"Never underestimate the power of enthusiastic buyers who do not know what they're doing…."
"Sometimes the stock market roars and it makes perfect sense, but there's also plenty of stupidity, especially during earnings season when there's so much news that it's hard to keep track of what's going on," he said…. "Turns out the market was just stupid because today, on the exact same news ... Sorrento rallied 31% to just under $13. The stock market's supposed to be efficient, but somehow it took Wall Street six days to process this news."
Covid Surge Threatens M.B.A. Programs' Already Limited Back-to-School Plans [WSJ]
As coronavirus cases have surged nationwide over the summer, "it became clear that what we could deliver would not be sustainable amid the shifting situation," Howie Kaufold, the school's vice dean, wrote in a letter to Wharton's M.B.A. students Friday…. "A lot of the value of the program is not only the instruction but the network you create, the relationships with the other people in the program, the opportunities to engage with alumni and faculty," said Peter Johnson, an assistant dean at the Haas School of Business at the University of California, Berkeley. "It's not that you can't do those things remotely; it's just different…."
Some students are questioning whether even a partially online degree is worth it. Harvard said this summer that its incoming fall M.B.A. class would be about 20% smaller than normal after many students took up its offer to let them defer their studies. At Wharton, a group of M.B.A. students petitioned the school for a tuition discount even before it decided to shift to chiefly online studies. The school has said it won't adjust tuition this year.