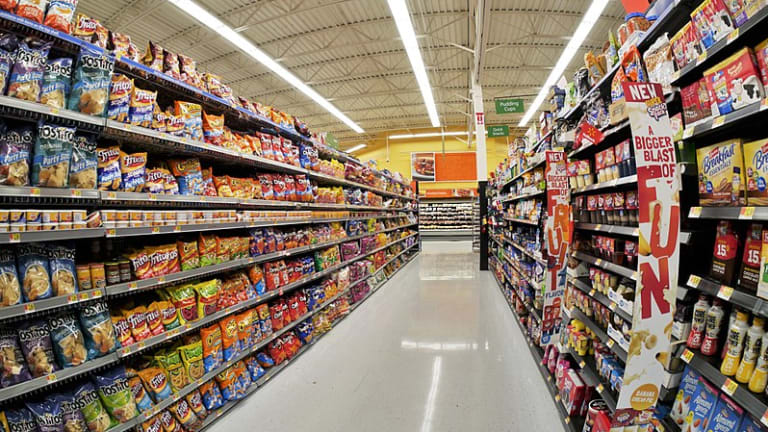 Opening Bell: 8.7.20
The Chinese Exclusion Executive Order; bank mergers; bank fines; bullish in his bearishness; betting on bloaters; and more!
Kicking Out Chinese Stocks and WeChat Is Another Nail in the Coffin of U.S.-China Links [WSJ]
The White House shot with both barrels at Sino-U.S. financial links Thursday, firing off a plan that could force Chinese companies to give up U.S. listings and executive orders restricting transactions related to ByteDance and Tencent Holdings, two major Chinese tech companies.
One major winner could be Microsoft, which is negotiating to buy the popular short-video app TikTok from ByteDance….
Delisting ADRs would be a victory for Hong Kong, post-National Security Law. The market, increasingly Chinese-dominated, would welcome the additional hundreds of billions of dollars in market capitalization that U.S.-listed Chinese companies could bring.
U.S. Added 1.8 Million Jobs in July [NYT]
The increase reported Friday by the Labor Department was well below the 4.8 million jump in jobs in June and a sign that momentum is slowing after a burst of economic activity in late spring.
"The easy hiring that was done in May and June has been exhausted," said Michelle Meyer, head of U.S. economics at Bank of America. "With many companies not running at full capacity, it becomes harder to get that incremental worker back in."
Finally, a Path Emerges to European Bank Mergers [WSJ]
Intesa-UBI, though an all-Italian affair, is the region's first big acquisition not borne out of financial distress in many years. If it proves successful, other lenders might consider similar moves. The European Central Bank has made clear its support for tie-ups and even laid out its supervisory approach…. With the EU now willing to raise its own financial firepower—even if it insists the Covid-19 recovery package is a one-off—markets are more confident that the eurozone is here to stay. That EU-level debt also muddies the link between banks and their country, the so-called bank-sovereign nexus, which made it hard to create a true pan-eurozone lender.
Capital One fined $80 million for breach that accessed data of 106 million card holders [AP via MarketWatch]
The bank's own internal audit failed to identify "numerous weaknesses" in its management the cloud environment and "engaged in unsafe or unsound practices that were part of a pattern of misconduct…."
Among the largest of its kind on record, the 2019 breach compromised about 140,000 Social Security numbers and 80,000 bank account numbers. The accused hacker, former Amazon software engineer Paige Thompson, has pleaded innocent to charges related to the breach.
Consumer Lender Pays $21.7 Million Over Mexico Bribery Claims [WSJ]
World Acceptance Corp…. entered into an administrative settlement with the SEC over the alleged violations of the U.S. Foreign Corrupt Practices Act…. The former subsidiary, WAC de Mexico S.A. de C.V., paid more than $4 million in bribes in an effort to make loans to government employees and ensure they were repaid on time, according to the SEC.
Sculptor Hedge Fund Outflows Diminish While CLO Deals Weaken [Bloomberg]
Clients pulled $108.5 million from the Sculptor Master Fund in the second quarter, according to a statement Thursday. The firm closed $409 million of CLO deals in the first half, versus $3 billion for all of last year…. Sculptor's Master Fund rose 1.3% in July, extending its gain for the year to 7.4%. The firm's Credit Opportunities fund fell 10.1% through July.
Bank of America strategist: 'I'm so bearish, I'm bullish' [MarketWatch]
The "nihilistic" bull take, he says, is a decadelong backdrop of maximum liquidity, and minimal growth is still maximum bullish. The value of U.S. financial assets, after all, is 6.2 times gross domestic product. So while GDP has hemorrhaged, and with some 30 million unemployed, that is numbed by central bank asset purchases that work out to $2 billion per hour…. Hartnett says the history of great bear market rallies predicts an S&P 500 top between 3,300 and 3,600, between August and January, with "liquidity driving Wall Street overshoots until weaker dollar/wider credit spreads signal credit event or fiscal stimulus/higher yields signal recovery."
Junk Food Gives Relief From Negative Yields, Hedge Fund Says [Bloomberg]
Infusive Asset Management Inc. seeks to harness "deep-rooted human impulses," it's Chief Executive Officer Andrea Ruggeri said in a phone interview, by buying shares in companies that indulge them.
Its holdings include Nestle SA, the maker of KitKat and Aero chocolate bars, McDonald's Corporation, and cosmetics firm L'Oreal, whose brands include Lancome perfumes and Maybelline make-up.
These stocks offer potential for growth because they cater to a thriving market in self-indulgence…. "Consumers prefer to purchase products that elicit joy and make them happy," it says on its website.