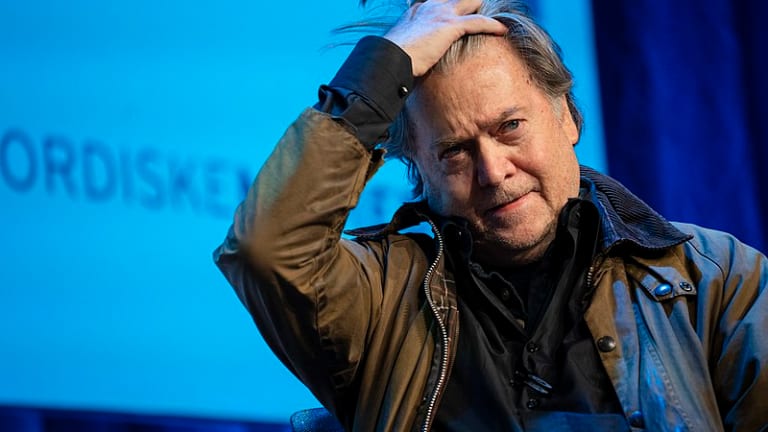 Opening Bell: 9.1.20
J.C. Penney has 10 days to live; Telsa splittin' and sellin' stock; models 'can be and have been wrong;' judge politely asks Steve Bannon to STFU; and more!
J.C. Penney sale talks stall, pushing retailer to brink [Reuters]
Discussions between the Plano, Texas-based retailer and a duo of mall owners Simon Property Group Inc and Brookfield Property Partners LP stalled over the weekend, Joshua Sussberg, a J.C. Penney lawyer at Kirkland & Ellis LLP, said during a Monday court hearing…. Sussberg said lenders were still prepared to rescue the 118-year-old company and more than 70,000 jobs depending on negotiations over the next 10 days….
"I hope everyone realizes how serious I am about this. I know where this is headed," Jones said during Monday's hearing. He told a shareholder that declining to allow J.C. Penney to continue talks with lenders would result in all the company's stores closing and "the death of an entity."
Zoom Again Lifts Full-Year Outlook as Sales Surge During Pandemic [WSJ]
Zoom on Monday reported sales of $663.5 million in the July quarter, up from $145.8 million a year earlier, as it posted a profit of $185.7 million…. Zoom lifted its full-year outlook for sales to a range of $2.37 billion to $2.39 billion, with an adjusted operating profit of between $730 million and $750 million…. It began the year projecting less than $1 billion in sales.
Tesla to sell up to $5 billion in stock amid its incredible rally [CNBC]
"We intend to use the net proceeds, if any, from this offering to further strengthen our balance sheet, as well as for general corporate purposes," Tesla said…. Through Monday's close, the electric car maker has gained nearly 500% in 2020. In the last year, shares have gained 1,004% compared with the S&P 500′s 20% rise.
Anthem-Cigna Fight Over Failed Merger Ends in a Draw [WSJ]
Cigna, he said, had breached its obligation to try to consummate the deal: "Rather than seeking to complete the Merger, Cigna sought to derail it," [Delaware Vice Chancellor J. Travis Laster] wrote…. Cigna proved that it was likely that the deal would have been blocked regardless of its actions, he wrote. In the end, "each party must bear the losses it suffered as a result of their star-crossed venture."
Top Fed Official Says New Framework Provides More Humble Approach to Setting Rates [WSJ]
The change "reflects the reality that economic models of maximum employment, while essential inputs to monetary policy, can be and have been wrong," he said. "A decision to tighten monetary policy based solely on a model without any other evidence of excessive cost-push pressure…is difficult to justify given the significant cost to the economy if the model turns out to be wrong…."
Mr. Clarida said Fed officials believed two tools—forward guidance and asset purchases, which the central bank deployed last decade—would be best suited to provide stimulus after the Fed lowered rates to zero.
California corporations would be required to diversify their boards under bill sent to Newsom [L.A. Times]
The Assembly approved a measure that would require publicly held corporations headquartered in California to have at least one director from an underrepresented community by the close of 2021…. Lawmakers cited a 2018 study by Deloitte and Alliance for Board Diversity that found that out of 1,222 new board members of Fortune 100 companies, 77% were white. In addition, the Latino Corporate Directors Assn. released a survey last month that said 87% of boards for California corporations lack Latino representation.
Judge Warns Steve Bannon, Co-Defendants About Public Statements in Wall-Fundraising Case [WSJ]
During a Skype hearing, U.S. District Judge Analisa Torres told the defendants to avoid certain types of statements but stopped short of issuing a formal gag order.
"Do you understand, Mr. Bannon?" said Judge Torres.
"Yes, your honor," Mr. Bannon replied….
In a recent radio interview, Mr. Bannon called the indictment a "total political hit job" and "completely nonsense."