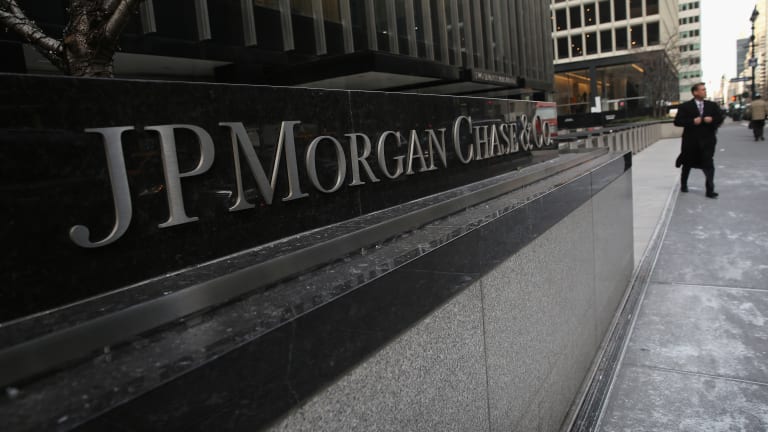 Opening Bell: 9.10.20
Don't deposit your illegally-obtained stimulus money in your bank account with your employer; TikTok, Trump look for face-savings; Paul Singer thinks maybe oil company shouldn't sell itself; fleeces very nearly coming to Flushing; and more!
JPMorgan fires several employees who took Covid relief funds [FT]
The individuals who allegedly fraudulently obtained EIDL loans had not been acting in their capacity as JPMorgan employees, but that breaking the law was a violation of the bank's code of conduct and some people were fired as a result of their improper EIDL applications…. JPMorgan, which employs more than 160,000 people in the US, found that some of its own staff had deposited suspicious EIDL funds in their Chase checking accounts. Those cases accounted for a "very small" percentage of the total suspicious activity uncovered by JPMorgan, the person said.
Mall owners Simon, Brookfield set to rescue JC Penney from bankruptcy in $800 million deal [CNBC]
Wells Fargo has also agreed to give Penney $2 billion in revolving credit once the transaction is completed, leaving the retailer with $1 billion in cash, he said…. The hedge funds and private equity firms that have financed Penney's bankruptcy are set to take ownership of some stores and the retailer's distribution centers, in exchange for forgiving some of Penney's $5 billion debt load….
Describing the ongoing tensions, Sussberg said Wednesday, "We've had a few screaming matches, including earlier today, but we got there."
TikTok, U.S. Discuss Ways to Avoid Sale [WSJ]
Even if there isn't a full sale, the outcome would likely involve some sort of restructuring of TikTok, one of the people said. That could involve a deal in which TikTok takes on a U.S. technology partner that helps secure its data and potentially takes a minority stake…. Mr. Trump has said repeatedly that he wants an American company to buy the operations, and it isn't clear whether any alternative would satisfy his concerns. Where China stands is also a mystery.
Successful With Chinese Startups, Sequoia China Launches a Hedge Fund [WSJ]
In August the firm launched the U.S.-dollar-denominated Sequoia Capital Equity Partners fund with initial capital of more than $300 million from investors…. Sequoia China has lately broadened its horizon beyond early and growth-stage investing to buy stakes in companies at later stages of development or close to going public.
Elliott Seeks to Break Up Chevron's Takeover of Noble [Bloomberg]
The New York-based hedge fund, which is run by billionaire Paul Singer, believes the takeover was done at the wrong time for the wrong reasons…. Elliott believes the company is better positioned to benefit from a recovery in oil prices on a standalone basis, and should consider selling its Mediterranean assets when that happens, they said….
Elliott believes members of Noble's management stand to make about $88 million in various forms of compensation from the deal, including $60 million for senior managers, the people said. The investor also believes that Noble investors received a poor ratio of Chevron shares and so won't benefit from a recovery in oil prices as they would if the company was a standalone entity.
Forbes Releases 39th Annual Forbes 400 Ranking Of The Richest Americans [Forbes]
Jeff Bezos, CEO and founder of Amazon, remains in the top spot on the 2020 Forbes 400 list for the third consecutive year. Bezos' fortune of $179 billion, as of July 24, 2020, is up 57% from last year…. Donald Trump's ranking dropped to No. 352 from 275 in 2019, and his net worth dropped to $2.5 billion from last year's $3.1 billion, as the value of office buildings, hotels and resorts have taken a hit amid the pandemic.
What Milton Friedman Missed About Social Inequality [DealBook]
Fifty years ago, the economist Milton Friedman warned in his seminal essay, "The Social Responsibility of Business Is to Increase Its Profits," that corporate executives would undermine the "basis of a free society" if they acted as if "business has a 'social conscience' and takes seriously its responsibilities for providing employment, eliminating discrimination, avoiding pollution and whatever else may be the watchwords of the contemporary crop of reformers…."
The concerns Mr. Friedman lampooned as obsessions of the "contemporary crop of reformers" in 1970 remain urgent problems…. In the past 50 years, instead of gains for stockholders and top management tracking gains for workers — as characterized by the period when Mr. Friedman wrote — the returns of our capitalist system have become skewed toward the haves….
There is a rueful irony in this anniversary. Mr. Friedman wrote the influential essay at a time when economic security was strong, as the New Deal's principles produced widespread prosperity, reduced poverty and helped Black Americans take their first real strides toward economic inclusion. Since then, the United States has gone backward in economic equality and security — a situation that the Covid-19 pandemic has exposed for all to see.
Source: Mets sale to Steve Cohen going 'smoothly' [Newsday]
Close to two weeks after he entered exclusive negotiations to buy the Mets, hedge-fund multibillionaire Steve Cohen's talks with the Wilpon and Katz families are progressing "smoothly" with "no obstacles," a source said Wednesday.
The deal is expected to become official within the next week or two, according to the source. If and when that happens, Cohen still will need to be vetted by MLB and approved by 23 of the other 29 club owners, a process that could take more than a month.