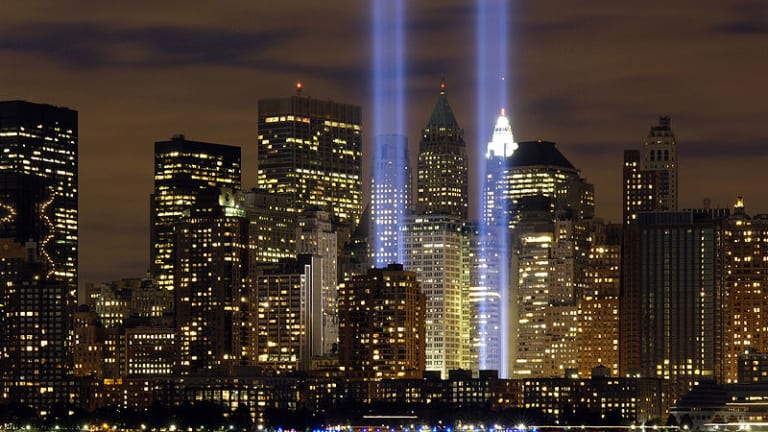 Opening Bell: 9.11.20
Bellwether blues; Tesla victimized by own success; Ken Griffin wins (again); Century 21 not so much; and more!
An Economic Bellwether Shows Recovery Losing Steam [WSJ]
"As long as the major economies do not need to get into generalized lockdown, the economy should continue to mend, but cannot sustain the spectacular rebound seen upon reopening businesses a few months ago," said Gilles Moëc, chief economist at the Axa insurance company. "The hard part starts now…." There were signs of fragility as fresh outbreaks of the virus prompted new restrictions and additional caution among consumers, with declines in activity recorded in Japan, India, Australia, Kazakhstan, Spain and Italy.
Billionaire Michael Hintze's CQS Hedge Fund Is Down 42.5% [Bloomberg]
The CQS Directional Opportunities Fund, which manages about $1.8 billion, was up 1.3% in August for a third straight month of gains, according to letters to investors seen by Bloomberg. But that wasn't enough to make much of a dent in the fund's 48% loss it suffered in the four months through May…. "We are working hard to capture the opportunities, protect the portfolio and rebuild returns for our investors," Hintze wrote to his investors last month.
Echo Street to Return Hedge Fund Cash, Focus on Other Strategies [Bloomberg]
The firm will continue its long-only fund, which holds about $6 billion and is likely to close to new investors in the coming months…. Echo Street is shifting away from the market-neutral strategy amid the chaos fueled by the Covid-19 pandemic…. The fund Echo Street plans to close is down about 9% this year, according to the person.
Elon Musk's Payday Could Cost Tesla Shareholders Dearly [WSJ]
In 2018, Tesla awarded Mr. Musk a pay package which includes stock options for more than 20 million shares that vest in 12 tranches, based on a combination of operational and market-value milestones…. Tesla stock has doubled since then, and it is highly likely that other tranches will vest this quarter, which would net Mr. Musk billions more…. That new expense… could harm Tesla's chances of index inclusion, which was widely anticipated but failed to materialize last week. While the selection committee could opt to include a new company at any time and make exceptions to its rules, the rules call for a GAAP profit in the most recent quarter and cumulative profitability over the previous four.
U.S. Drops Bid for 48-Hour Delay in Big Swap Trade Reporting [Bloomberg]
Ken Griffin's Citadel and T. Rowe Price Group Inc. were among companies that criticized the 48-hour delay, arguing it would hamper price discovery. Wall Street banks, which act as swap dealers, and fund managers such as Pacific Investment Management Co. have historically been on the other side of the debate, contending that rapid disclosure can hurt firms that are trying to buy or sell large positions because it causes markets to move against them….
Despite scrapping the 48-hour delay, the CFTC is on track to approve many key provisions in its February plan to revamp swaps disclosure rules…. The requirements that the regulator proposed in February would adjust criteria for block trades in a way that would make it harder for transactions to qualify for special treatment. The plan would keep market participants' identities secret, but require businesses that collect trading data to do so in a more uniform way.
EBay Founder Pierre Omidyar Steps Down From Board [WSJ]
EBay Inc. founder Pierre Omidyar stepped down from the company's board as part of a broader overhaul that also has Elliott Management Corp. partner Jesse Cohn leaving the board…. The departures aren't related to any disagreement with the company, eBay said.
Century 21 files for bankruptcy and will close all of its stores [CNN Business]
Century 21 said the final straw was the fact that it did not get $175 million it had filed for under its business interruption insurance for the revenue it lost when pandemic forced store closures. It said similar insurance payments saved it 19 years ago in the wake of the September 11 terrorist attacks -- it had a store directly across the street from the World Trade Center, which was destroyed….
"We now have no viable alternative but to begin the closure of our beloved family business because our insurers, to whom we have paid significant premiums every year for protection against unforeseen circumstances like we are experiencing today, have turned their backs on us at this most critical time," said Century 21 co-CEO Raymond Gindi.