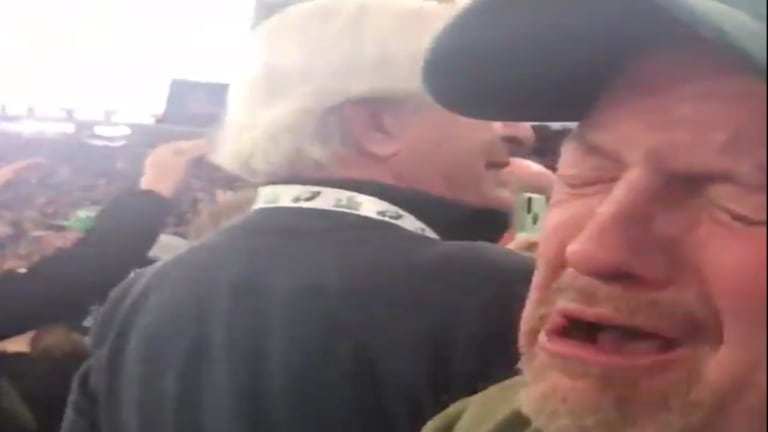 Opening Bell: 9.16.20
Judy Shelton on hold; Jim Cramer goes Method; good news for ByteDance; bad news for Facebook; and more!
Judy Shelton Lacks Confirmation Votes for Fed Board, Thune Says [Bloomberg]
"We're still working it," said Thune of South Dakota. "It's the Federal Reserve, it's important so obviously we want to get it done. But we're not going to bring it up until we have the votes to confirm her…." Two Republicans -- Mitt Romney of Utah and Susan Collins of Maine -- have said they won't back her elevation to the Fed. Senator Lisa Murkowski, an Alaska Republican, "is still in the process of vetting her nomination," spokeswoman Karina Borger said in an email. Tennessee Republican Lamar Alexander, who is not seeking re-election, hasn't said how he would vote and spokesman William Heartsill declined to comment.
CNBC's Cramer apologizes for calling Pelosi 'crazy Nancy' [AP]
"What deal can we have, crazy Nancy?" he said during the interview…. "I challenge anyone to listen to the interview and think I wasn't imitating what the president says and how repulsive I find it," he tweeted…. "It was a tongue-in-cheek attempt to make a point about the harsh tone of negotiations in Washington," he said. "But it fell completely flat and I apologize for that. "
China's ByteDance to Keep Majority TikTok Stake in Oracle Deal Under U.S. Consideration [WSJ]
TikTok's global business would also become a company based in the U.S. that would remain a unit of ByteDance, the person said, adding that Oracle would take a minority stake in that company.
President Trump said at the White House on Tuesday that his administration would make a decision on the pending deal "pretty soon," adding that he has "high respect" for Oracle Chairman Larry Ellison.
FTC Prepares Possible Antitrust Lawsuit Against Facebook, Source Says [Bloomberg]
A lawsuit by the FTC would mark another major escalation by U.S. officials in their campaign against America's technology giants, which have come under intense scrutiny in Washington over their dominant market positions. The Justice Department is preparing to sue Alphabet Inc.'s Google in a matter of weeks…. Technology giants are grappling with sprawling inquiries by federal agencies, Congress and state attorneys general. The U.S. House antitrust panel is preparing recommendations for reining in the power of tech companies like Facebook after a yearlong investigation of the industry. On Tuesday, a Senate Judiciary panel laid out a case for how Google has used its dominance in search and digital advertising to benefit its products and harm competition.
Nasdaq Ramps Up Cloud Move [WSJ]
Several of Nasdaq's 28 markets in North America and Europe will be hosted in the public cloud in about five years, with all of its markets expected to migrate over the next decade, said Brad Peterson, the New York-based company's chief technology and information officer. The markets are currently run on-premise in data centers….
In March, Nasdaq repeatedly saw daily peaks of more than 100 billion messages being sent and received in the U.S., more than twice the volume of the previous record…. Because Nasdaq's data warehouse for the U.S. and Canada had earlier migrated to Amazon Web Services from its own data centers, the cloud was able to handle the increase in traffic.
Ex-Owner in $146 Million Elder Care Default Is Charged in Ponzi Case [NYT]
The $146 million default in 2018 was the worst ever for a program that insures mortgages on roughly 15 percent of the nation's nursing homes…. Federal authorities said the two men had misled investors about the financial health of the nursing homes and had run them as a Ponzi scheme, using money from new investors to pay earlier ones and skim cash for themselves.
Why Did Stock Markets Rebound From Covid in Record Time? Here Are Five Reasons [WSJ]
The S&P 500's journey from record high to a bear market—defined as a drop of 20% or more—to a new record took just 126 trading days, the fastest-ever such climb. In previous downturns going back to 1928, it took an average of more than 1,500 sessions for the index to return to record levels, equivalent to about six years…. "Everything about this crisis has been outsized and has moved at warp speed," Jim Paulsen, chief investment strategist at Leuthold, wrote in a note to clients in August. "If the economy continues its recovery and real GDP growth is anywhere close to the current consensus view, the stock-market bull may just be getting warmed up."