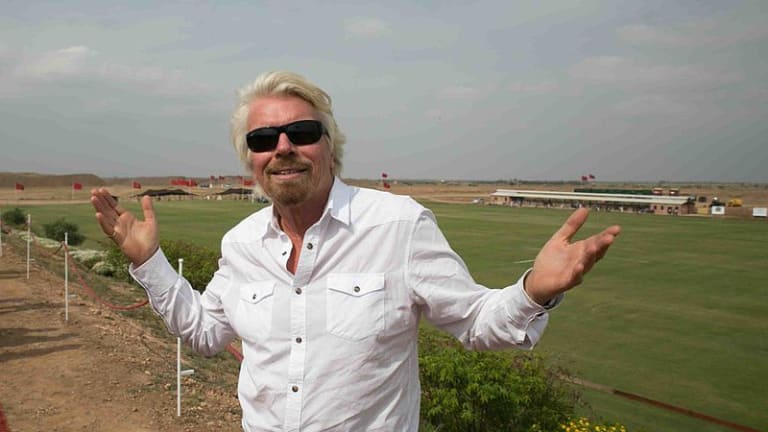 Opening Bell: 9.17.20
Hedge fund negged Mike Corbat into retirement; President Trump knows the word 'conceptually;' Jeff Ubben wasn't the good guy you thought; and more!
Activist ValueAct played a key role in speeding up Citigroup CEO's retirement, sources say [CNBC]
ValueAct was "very disappointed" in the bank's performance under Corbat and his deputies since it built up a stake in 2018, primarily because the bank continually missed or changed its performance targets…. ValueAct said in a statement that it didn't seek the retirement of Corbat. Instead, the firm, whose Citigroup investment is led by G. Mason Morfit and Dylan Haggart, was vocal with the bank's board and management on the company's shortcomings, creating tension internally and a situation where the company's operators knew they were underperforming, said the people.
Trump Administration Pushes for U.S. Control of TikTok [WSJ]
ByteDance Ltd., the Beijing-based company that owns TikTok, has sought to retain majority ownership for its proposed partnership with Oracle Corp…. That has raised concerns among Senate Republicans and others, who say the proposed technology partnership between ByteDance and Oracle falls short of the full U.S. acquisition sought by Mr. Trump, leaving worries about the Chinese government's potential access to U.S. user data in the future.
Asked about ByteDance maintaining a majority stake in TikTok, Mr. Trump said, "Conceptually, I can tell you, I don't like that."
Richard Branson to raise $400m for Spac [FT]
The finances of Britain's best-known billionaire have been strained by Covid-19's impact on Virgin's businesses from airlines to gyms, prompting him to suggest in April that he may need to mortgage his home in the British Virgin Islands…. Recent launches of Virgin Hotels, Virgin Trains USA and Virgin Voyages, a cruise ship company based in Miami, were badly set back by the pandemic, and he has yet to find a partner to launch Virgin Money in the US.
A Case of Not Keeping One's Word [II]
The plaintiffs allege that Goldman and certain executive officers at the firm represented (among other things) that Goldman maintains "extensive procedures and controls that are designed to identify and address conflicts of interest," and that Goldman's "clients' interests always come first." However, Goldman failed to disclose that it had substantial conflicts of interest with respect to at least four collateralized debt obligation (CDO) transactions involving subprime mortgages…. After examining the evidence presented by Goldman – which included expert testimony concerning 36 media reports that discussed Goldman's conflicts of interest prior to the corrective disclosures, as well as an event study that attributed no price movement to the corrective disclosures — the Second Circuit held that the district court had not erred in concluding that Goldman failed to rebut the basic presumption. On the contrary, the Second Circuit credited the district court's finding that the corrective disclosures had revealed new information that was not included in the prior media reports and that the event study was flawed.
SEC Bolsters Safeguards Against Penny-Stock Fraud [WSJ]
The SEC on Wednesday approved a change to its rules that would largely prevent brokers from quoting prices for OTC stocks unless the companies issuing such shares released up-to-date financial information to the public…. The SEC has suspended trading in hundreds of OTC stocks in recent years for failing to publish financial information.
Prosecutors in Chicago Trial Are at a Critical Juncture in Anti-Spoofing Effort [WSJ]
Prosecutors tried to boil down for the jury how the scheme works, using color-coded trading charts and the testimony of a third trader who said he spoofed and watched the defendants, James Vorley and Cedric Chanu, spoof…. In an effort to keep the jurors engaged through what promised to be some highly technical testimony, they explained that the scheme was like someone cheating you out of the price you sought for reselling your Chicago Bears season tickets.
A Capitalist Repents: Jeff Ubben Is Out to Make Things Right [Bloomberg]
"I'm on a crusade," Ubben, 59, said in an interview at the Bloomberg Green Festival this week. "I'm late in life. I've got five years to fix the harm I've done…."
He carved out a reputation as the nice-guy activist: a thoughtful, long-term investor who would work with -- rather than against -- the companies his firm targeted.
It's a distinction that, today, Ubben says was mostly false.
"We had plenty of business plans built on buying companies and firing the workforce of the acquired company, and then buying the next one," he said.